Weekly Focus APAC: APAC Consumers Value Security Most in Online Experience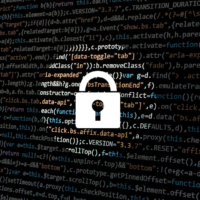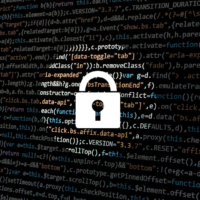 In this edition of Weekly Focus APAC: APAC Consumers Value Security Most in Online Experience; Grab Adds Ticketing & Hotel Booking Services; Amazon Shutters China E-Commerce Marketplace; L'Oreal Expands Partnership with Lazada; and Singapore Airlines Partners with Adyen to Ease Online Payment Experience.
APAC Consumers Value Security Most in Online Experience
Some 71% of consumers in Asia-Pacific point to security as their top priority with regards to their online experience; while 20% cite convenience and 9% want personalisation.
Security is a particularly key factor in countries such as China, where 83% of consumers regarded it as a top priority, according to a study by Experian, which based its findings on almost 6,000 consumers and 590 businesses across the region.
However, the report noted that most businesses typically focused first on delivering a convenient experience, with 58% saying it was better to err with regards to seeking permission to create a more convenient online experience. In comparison, 54% would use information to create a more secure transaction.
The study found that 57% of consumers were unwilling or only a little willing to share personal data, such as financial or biometric data, with organisations, while 12% were willing to do so. In addition, 89% were aware that businesses were collecting and using their personal data.
Some 90% of organisations believed they were open and transparent about their use of customer data, a point 81% of consumers felt was an important factor: that businesses should be fully transparent about how their data was being used.
Fuelled by the need to establish trust, 58% of businesses said they planned to invest more over the next six months to proactively create greater transparency.
In Singapore, 58% of businesses were collecting more personalised data to deliver more customised consumer experiences as well as targeted products and offers.
Experian's managing director for Southeast Asia and emerging markets, Dev Dhiman, said: "With interactions between businesses and consumers increasingly taking place over digital channels, building an environment characterised by security and mutual trust should be a leading priority.
"Consumers are increasingly looking to organisations to implement measures to enhance security and protection in digital interactions, and they are also looking to them for a more simplified approach", Dhiman added.
Grab Adds Ticketing & Hotel Booking Services
The Southeast Asian mobile services platform is adding four services to its app, which will enable users in Singapore to book hotels, stream on-demand video content, purchase movie tickets, and plan their holidays.
Grab users can tap the new 'Hotels' service on the app to book hotels and other accommodation from Agoda, via which they can access and compare prices from 28 million options worldwide. The service will be available to all users in Singapore from May and accommodation options from Booking.com will be added to the app at a later stage, according to Grab.
The 'Videos' feature offers more than 8,000 hours of on-demand content that includes Hollywood blockbusters and popular shows across the region.
Delivered through its partnership with HOOQ, the video service would be available from May and offered free for the first two months when users subscribed via the Grab app. After the initial free service, Grab users would have to pay a monthly fee of S$7.98 (£4.53) to continue accessing the video content.
The new 'Tickets' service, to be rolled out in June, is offered through a partnership with Asian entertainment ticketing platform, BookMyShow, and will enable Grab users to purchase cinema tickets and, eventually, tickets for other events.
Noting that Singapore's ticketing market was worth USD$150m (£115.49), Grab said the country had one of the world's highest per-capital cinema attendance at 4.2 visits a year, with 19.6 million people visiting cinemas in the city-state annually.
The mobile app developer said its users in Singapore would be able to search, compare, and buy tickets from cinema networks such as Cathay Cineplexes and Carnival.
They also will be able to plan their journey to the movies via the 'Trip Planner' service, which lets them view all available public transport options as well as real-time departure and arrival times. They also can receive directions or recommendations of transport options comprising services such as GrabShare and GrabTaxi and public transit modes.
Grab's group head of product and design, Jerald Singh, said: "A day with Grab can now be seamless from planning your commute to work to ordering your next meal and getting ready for your next movie date or holiday trip. You do all these from the palm of your hand, through one app, enjoying exclusive offers and even greater value when you pay with GrabPay and earn GrabRewards points."
Amazon to Shutter China E-Commerce Marketplace
The U.S. e-commerce giant is closing down its local site in China more than a decade after it acquired Chinese online bookseller Joyo.com in 2004 and rebranded the business to Amazon China in 2011.
Amazon told its network of local e-commerce sellers that its online marketplace in the country would no longer be peddling products sourced from third-party merchants after 18 July.
Chinese online shoppers, though, still would be able to buy a selected range of products imported from the company's global sites including Japan, Germany, the UK, and the U.S.
Amazon said in a statement: "Over the past few years, we have been evolving our China online retail business to increasingly emphasise cross-border sales and, in return, we've seen very strong response from Chinese customers. Their demand for high-quality, authentic goods from around the world continues to grow rapidly; and given our global presence, Amazon is well-positioned to serve them."
The U.S. vendor also would continue to sell Kindle devices and e-books as well as offer a version of its Prime subscription service in China that would not include on-demand video content.
L'Oreal Expands Partnership with Lazada
The cosmetic brand has inked a new agreement to tap Lazada's warehouses and logistics network to offer next-day delivery in major metro cities across the region by June 2019.
Both companies, which have been collaborators since 2014, also will jointly pilot customer-engagement tools such as in-app live streaming and launch products that are exclusively available to Lazada customers.
Lazada Group's president, Jing Yin, said: "Our partnership today signals our commitment and joint ambition of dominating the Southeast Asian beauty and skincare e-commerce market share by providing the best customer experience."
Singapore Airlines Partners with Adyen to Ease Online Payment Experience
Singapore Airlines has teamed up with online payments provider Adyen to enhance online payment experience for travellers when they book online or via its mobile app.
The partnership will focus on optimising the payments process and enabling the Singapore carrier to identify legitimate customers in order to prevent fraudulent transactions, the companies said.
Adyen's Asia-Pacific president, Warren Hayashi, said: "Payments data remains a valuable resource for companies that seek to understand their customers better and improve revenue. We are pleased to partner with Singapore Airlines to power a seamless payments experience for travellers regardless of location, device, or payment method."