N26 Valued at USD$3.5bn; Graze Continues European Expansion
by Hugh Williams on 22nd Jul 2019 in News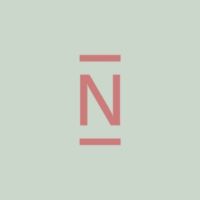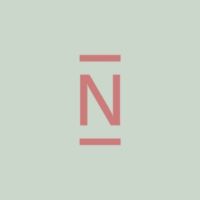 DTC's Daily Digest brings you the latest news on the world's fastest growing direct-to-consumer brands. In today's edition: N26 valued at USD$3.5bn; Graze continues European expansion; and ThirdLove experiment with physical store. 
N26 valued at USD$3.5bn
Challenger bank N26 has raised another USD$170m (£136m) from existing investors, putting a value of USD$3.5bn (£2.8bn) on a company that says it does not see profitability as a "core metric". The latest investment includes funding from Chinese super power Tencent, and means that N26 has now increased its market value by USD$800m (£642m) in six months. 
The news comes only a week after the German-based bank announced that they would be launching their product in the US. After raising money in January, which the business has not yet spent, N26 co-founder Maximilian Tayenthal said the company had not intended to raise money again this soon, but were persuaded to do so after an approach from investors.
N26 has won more than 200,000 customers in the UK since its October launch of bank accounts and payment services, and is adding around 1,000 a day. In the US, a wait-list for its checking account has attracted more than 100,000 people. The objective is to have "millions and millions" of US customers. This investment, combined with the money raised in January, should help N26 meet its American growth goals. 
Graze continues European expansion
Snack DTC Graze has continued its international expansion with the launch of its business in the Republic of Ireland. 
Over 5,000 people have signed up to the subscription service in Ireland already, in a move which represents the first step as the business look to add new European markets to their portfolio. Next on the list are Sweden, Germany, and the Netherlands. Since it's UK launch in 2009, Graze has established a US presence, selling more than £120m worth of snacks in that market to date. 
Graze was bought by Unilever in February of this year, and will be backed in their expansion plans by the FMCG giant. Unilever has a good track record of nurturing smaller brands, and identifying shrewd moves for their long-term development. Ben & Jerry's is a good example of this. If Graze's success in the US is anything to go by, their successful expansion into Europe looks like a safe bet, now they have the backing of a global powerhouse Unilever. 
ThirdLove experiment with physical store
DTC women's lingerie disruptor ThirdLove is entering the physical retail space. The direct-to-consumer lingerie brand's first concept store is set to open in New York City's SoHo. 
ThirdLove, based in San Francisco, uses a data-first and body-inclusivity approach for women, as well as non-binary people, to find the best bra for their bodies. Since founding the company in 2013, Heidi Zak and her co-CEO husband, David Spector, have raised USD$68.6m (£55m) in venture capital, including USD$55m (£44m) in a Series B round in February 2019.
The store, which is intended to be temporary, allows ThirdLove to fine-tune its business, gleaning customer feedback about bra shopping and fit, as it builds on information from the brand's online Fit Finder quiz.
It's an interesting move from a business that has built itself around the data it collects from online channels. However, the brand exposure that can be gained from physical stores, combined with the chance to interact face-to-face with consumers, could give valuable insights to ThirdLove's product team.