Crua Outdoors Raises Over £375,000; Further Funding for Ola
by Mathew Broughton on 4th Jul 2019 in News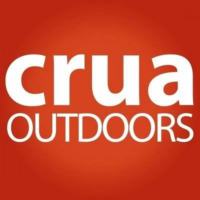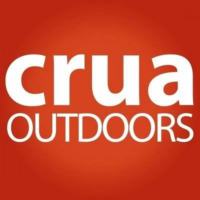 DTC's Daily Digest brings you the latest news on the world's fastest growing direct-to-consumer brands. In today's edition: Crua Outdoors raises over £375,000; further funding for Ola; and Monese integrates with PayPal, introduces new pricing plans.
Crua Outdoors raises over £375,000
Ireland-based tent and hammock manufacturer Crua Outdoors, which aims to be at the forefront of the 'tent revolution', has raised over £375,000 in its latest crowdfunding round on Seedrs, surpassing its target investment of just over £200,000. This follows on from a successful fundraising round in January 2018, which raised a total of £268,968, with the company aiming to take a significant slice of the European tent market, estimated to be worth USD$1bn (£0.79bn) by 2023.
Unlike traditional fabric tents, Crua Outdoor products are purported to regulate heat, sound, and light. The funding will be used for further technical innovation, and to support the firm's DTC marketing strategy, which includes an augmented reality tool. As well as making recreational tents and hammocks, the company also has an industrial arm, which makes blast-resistant fabric shelters.
Further funding for Ola
Ola has raised a further Rs 79.93 crore (£9.3m) in its ongoing Series J funding round, with the latest input led by Sweden-based DIG Investment Ab, supported by firms such as Deshe Holdings, and the founders of tech investment firm Jabbar Internet Group. The latest funding takes the Series J efforts to nearly $485m (£385.5m), following previous support from the likes of Steadview Capital, Hyundai and Kia.
The repeated investment from a range of global firms shows continuing support for the ride-hailing unicorn, and follows news earlier in the week that company subsidiary Ola Electric has raised USD$250m (£199m) from SoftBank, which has also invested heavily in the parent company. However Ola continues to struggle with negative press coverage in its home market of India, following a directive from the Karnataka government ordering the firm, along with competitor Uber, to cease all car pooling activities within its area of jurisdiction.
Monese integrates with PayPal, introduces new pricing plans
Fintech startup Monese has launched an integration with internet payment giant PayPal, allowing customers to manage their PayPal wallet from within the Monese app. In return Monese customers will now be able to add their card onto their PayPal digital wallet. The new close ties with PayPal come after it participated in Monese's Series B funding round in 2018, which raised a total of USD$60m (£47.7m) for the European banking service.
Speaking on the partnership, Jennifer Marriner, VP of global markets and partnerships of PayPal, said: "This partnership furthers our mission to democratise financial services. We work with innovators like Monese, so people outside the traditional financial system can use our tools to thrive in the global economy."
Concurrently, Monese has introduced new pricing plans, with varying flexibility on free ATM withdrawals and cash top-ups. These range from their 'Simple' tariff, which permits withdrawals of up to £200 per month, to their 'Premium' package, costing a rate of £14.95 per month, which allows unlimited transfers.