Calm Investment Will Help Control Meditation App Space; Ola Electric Boosts Electric Fleet
by Hugh Williams on 3rd Jul 2019 in News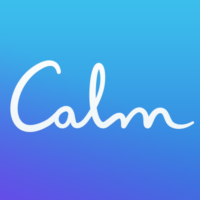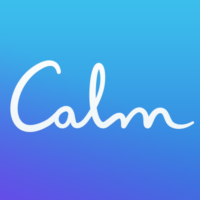 DTC's Daily Digest brings you the latest news on the world's fastest growing direct-to-consumer brands. In today's edition: Calm investment will help control meditation app space; Ola Electric boosts electric fleet; NA-KD approaching profitability. 
Calm investment will help control meditation app space
Less than five months after raising a USD$88m (£70m) Series B and becoming mental health's first unicorn, meditation app Calm has now added another USD$27m (£21m) to that round. That takes the company's Series B to USD$115m (£91m) and its overall funding to date to USD$143m (£114m). 
Calm saw its revenue grow four-fold in 2018 to USD$80m (£64m) from USD$20m (£16m) in 2017. The startup is cash-flow positive and has been for several years, a rarity in the startup world. Calm has a couple quirkier offerings, including exclusive music for its subscribers and Sleep Stories told by some familiar voices like Matthew McConaughey or Leona Lewis.
But overall, the meditation app space is relatively hectic. Calm's most clear competitor is Headspace, which has raised about USD$75m (£60m) in venture capital funding over time and is integrated with Google Home. But others have also filled in cracks in the meditation and therapy industry. Talkspace, for example, connects those needing help to a network of therapists, through a digital app. It recently raised USD$50m in a Series D.
Ola Electric boosts electric fleet 
India's Ola is further widening its lead over Uber in the nation — and getting the help it needs from their mutual investor, SoftBank, who have invested a further USD$250m (£199m) in the business. This will help Ola scale its electric vehicle fleet in India. 
The Series B financing round valued Ola Electric at USD$1bn (£800m). The investment is well timed too, and comes as New Delhi looks to increase its existing fleet of cabs and scooters in order to curtail air pollution and carbon emissions. The country has set an ambitious goal to convert 40% of the fleet to electric by 2026.
Ola Electric, which raised USD$56m (£45m) earlier this year, plans to bring 10,000 e-vehicles to the road by the end of this year and deploy a million similar vehicles over the coming years. 
The move also adds to a positive few months for Ola, who have recently announced a new advanced technology centre in San Francisco, and are rolling out across the UK this year. Uber, meanwhile, currently has little to no electric vehicles in the nation.
NA-KD approaching profitability
Swedish e-retailer NA-KD have raised USD$22.47m (£17.87m), as it continues to grow strongly and approach profitability. The investment came from existing owners Partech, Eequity and Northzone, while new investors Quadrille and La Maison also backed the company. 
The company has sales of SEK816m (£69.55m) in 2019, which represents a 95% increase on the previous year. The operating margin last year was minus 15%, an operating loss of around SEK122m (£10.4m). In the first half of 2019, the operating margin was minus 11% of sales, proving that the business is moving in the right direction.
Founded in 2015 by serial entrepreneur Jarno Vanhatapio, NA-KD is an online direct-to- consumer (DTC) fashion brand for women, specifically targeting millennials with "stylish yet affordable clothes". The company's wares are mainly marketed through social influencers.
The new funding follows USD$45m (£36m) raised in January 2018, which was used to accelerate the company's growth and make it a preferred fashion brand for millennials. The business also created nine localised sites last year, with their biggest focus on the US and UK.