Revolut Launches Beta in Australia; Stashbee Surpasses £1.6m Funding Target on Seedrs
by Mathew Broughton on 18th Jun 2019 in News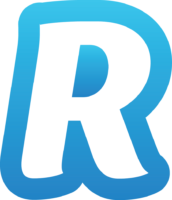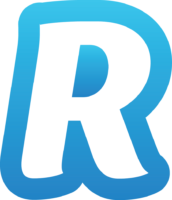 DTC's Daily Digest brings you the latest news on the world's fastest growing direct-to-consumer brands. In today's edition: Revolut launches beta in Australia; Stashbee surpasses £1.6m funding target on Seedrs; and ethical online supermarket Good Club raises over £400,000.
Revolut launches beta in Australia
Revolut has launched a beta release in Australia, marking the first time the fintech startup has expanded outside of Europe. 20,000 users are reported to be on the on-boarding wait list, although they will not have access to the full range of features available on the app in Europe, such as cryptocurrency exchange and business accounts.
Nik Storonsky, Founder & CEO of Revolut, has stated: "Our mission has always been to build a global financial platform, and launching our public beta in Australia marks the first step in our journey."
Founded in 2015 and based in London, Revolut's most recent funding round was held in 2018, reaching USD$250m (£199m) led by DST Global. This helped it achieve unicorn status, given that the company reached a total valuation of USD$1.7bn (£1.35bn). Aided by the relaxation of UK financial regulations, the fintech firm currently has over five million customers across the European region.
Currently Revolut has a small team in Melbourne, with plans to hire approximately 30 staff in the country. Future expansion into North America and APAC has previously been announced.
Stashbee surpasses £1.6m funding target on Seedrs
Stashbee, the online community marketplace for storage space, has surpassed its latest funding target of £1.6m on crowdfunding platform Seedrs. A previous funding round in 2018 enabled Stashbee to add more than 820,000 square feet of storage space, workspace, garages, and parking to its leasable inventory, thus making it the 8th largest company in the UK storage market.
"Looking back from where we started to now being one of the largest players in the UK storage market is just astounding," said David Mantle, Co-founder at Stashbee. "It is a stark demonstration of how much the industry needed reinventing for the sharing economy generation, and how much of a premium space is in the UK."
The latest round of funding represents the next stage in the growth plan for the company, with the founders stating their intention of creating the largest storage provider in the UK by the year 2020.
Ethical online supermarket Good Club raises over £400,000
Good Club, an ethical online supermarket, has beaten its initial £400,000 funding target on the Crowdcube platform, raising over £414,000 at time of publication. Led by a founding member of Farmdrop, Good Club aims to capitalise on the UK sustainable grocery market which is estimated to be worth £10bn. In part the funding will be used to develop eco-friendly packaging solutions and technology designed to reduce the 800,000 tonnes of disposable single-use plastic generated by UK supermarkets each year.
In a statement on their website, Goodclub's co-founders state: "Our mission is to make sustainably produced food and household products more accessible. It's only when everyone (or at least a good majority) are consuming more sustainably that we'll really start to make a difference. We are really looking forward to this next chapter and this crowdfunding campaign is in part a way to make sure that our customers can own a small piece of this supermarket of the future."