Why Customer Retention is the Key to Growth for DTCs: Q&A with Metrilo
by Hugh Williams on 10th Jun 2019 in News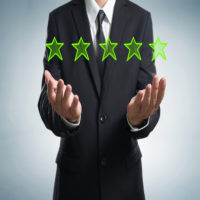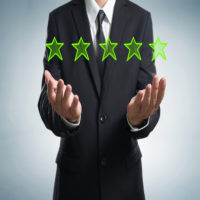 Customer acquisition, naturally, is the focus of many startups, as they look to build an audience for themselves. However, once this has been achieved, their minds naturally turn to retention. Here, Murry Ivanoff, founder & CEO, Metrilo, an analytics and marketing platform for e-commerce brands, explains how DTCs can hone their retention strategies. 
What are the biggest challenges for DTCs and how can they be overcome?
As niche brands, DTC's appeal is aimed at a very particular set of customers, and the market is small. This puts a cap on growth - they can literally run out of potential buyers to convert. This, plus the fact that in some categories there are too many challenger brands and differentiation is hard to achieve (they are all innovative, minimalist, and offer great terms of use) makes it hard to win a larger piece of the pie.
What I see is that DTC brands have no problems getting customers because they're interesting and people want to try new things. The problem comes after the first purchase when many brands adopt the same approach as other traditional e-commerce stores: lots of spam, fake sales and limited-time offers, and endless retargeting.
Is retention more important than new customer acquisition then?
Yes, if a brand's aim is to stay in business in the long run, it needs to turn profitable. It's not as easy for DTC brands to raise capital as it has been for SaaS. VCs tend to work with the same huge valuations they're used to from tech companies, and this builds great expectations for profits and shifts the focus and the identity of the brand. Thosе that decide to grow without funding, need to find sustainable revenue early on.
The most successful brands we have worked with at Metrilo realise their limitations and focus on profitability instead of simply growing their customer base. This gives them better margins, since selling to existing customers offsets the initial cost of acquisition, which is going up all the time. They fully devote to their small target group and try to make the most of it instead of spreading out. That means greater financial stability to reinvest in areas like growth, new products, and new markets.
Customer retention should be a DTC's focus. They can always bring in new customers, but without a strong base, that won't result in growth, just a revolving door of one-time buyers.
In addition, regular customers serve as proof of concept, and will draw the eye if the brand is applying for funding, should they explore that avenue.
How can brands work to improve customer retention?
First, I'd say analyse your retention levels and see what products, campaigns and channels bring the most loyal shoppers, and then optimise for these in order to get more similar customers. You can also find out your average time between orders, so you can send reminder emails at the right time without being pushy.
If you monitor customer behaviour over time, you'll be able to identify their preferences for deals and products, so with a simple tag you can send relevant offers to a few different customer segments. It's also important to treat loyal customers better with every new order they make, with offers such as priority support and shipping, special deals, and early bird events to make them look forward to their next shopping experience.
Finally, it always helps to act on feedback - good or bad. Do your best to talk it over with them, as this makes customers feel like a part of the brand building, and will keep them engaged, even after a negative experience.                                                                                            
Can you give an example of a brand that grew thanks to retention? What did they do?
One of our greatest success stories has been Native Cosmetics. They started with a single product - natural deodorant in just three scents. From this, they managed to secure a USD$100m acquisition from P&G in under three years, and are now the best-selling deodorant brand at Target, while also expanding into more body care products.
Their founder, Moiz Ali, understands that customer retention is crucial for a brand that relies on repeat sales. He worked on creating customer experience that got people hooked - everything from the unboxing experience, to the reorder reminders were too cool to pass on. And most importantly, he constantly asked for customers' opinions on the product, and used this feedback to refine the formula. People were thrilled to be part of the process, trying the newer version and actively being heard by the company. At the time of selling the brand, half of its revenue was coming from loyal customers, a huge bonus for P&G.
How did Metrilo help Native grow?
Native built their feedback loop with Metrilo, gathering qualitative and quantitative data to help improve their product. They also used the retention analysis on the platform to understand the consumer lifecycle and identify the best replenishment times for different consumer types. The customer database helped the team keep track of its growing fanbase and find insights for meaningful engagement, such as which scent they like, which version they've tried, and how often they need a new shipment. Lastly, as a fast-moving business, Native needed a quick and reliable dashboard of key metrics to monitor overall performance on the fly.
Moiz is now our product development advisor, and after the acquisition told us that he "uses Metrilo every day and couldn't have built this company without your product." For me, he has made the best of what we had to offer.
How does Metrilo work to make a brand's data usable?
Metrilo processes all marketing and customer data from brand's stores into handy reports tailored for brand owners. No useless stats, no report set-up. It's all ready to take a look at and make your decision, whether that's increasing ad budget, dropping an influencer, sending an email, or stopping a sale. Metrilo also has a proprietary tracking of website visitors, from which we compile profiles with session by session actions and order history, to use in personalised emails.
Metrilo is a growth tool for DTC brands. It provides reports of key metrics, marketing and product performance monitoring, customer insights and segmentation options, retention analysis, email functionality, and feedback gathering. It is all geared towards brands that want to understand and improve the customer journey, and stimulate loyalty with relevant, tailored and timely communication.