Birchbox Men's Line Gets Re-Brand; Allbirds Open Los Angeles Store
by Hugh Williams on 3rd Jun 2019 in News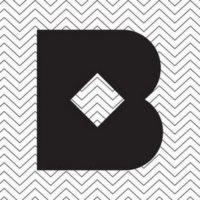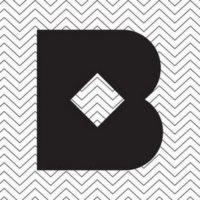 DTC's Daily Digest brings you the latest news on the world's fastest growing direct-to-consumer brands. In today's edition: Birchbox men's line gets re-brand; Allbirds open Los Angeles store; DionyMed's huge revenue.
Birchbox men's line gets re-brand
Birchbox has announced a rebranding of its men's brand, from BirchboxMan to Birchbox Grooming. BirchboxMan will be replaced by Birchbox Grooming on its monthly boxes starting 1 June.
The rebranding was focused on, "building an inclusive home that welcomes all types of customers," and doesn't limit women to buying beauty products or men to buying grooming products.
Birchbox Grooming sections will also be available at each of the beauty brand's pilot locations with Walgreens, a partnership which was announced in October. This partnership furthers a narrative of drugstores and department stores partnering with new, young brands to put a fresh spin on their beauty departments.
The rebranding of Birchbox's grooming product line also highlights larger questions of inclusivity in the beauty market, which have sprung up more frequently over the last few years. Sephora, for example, recently announced it would be closing all of its U.S. stores for an inclusivity training in June, along with launching a marketing campaign focused on telling stories about belonging and inclusivity in the beauty space.
Allbirds open Los Angeles store
San Francisco-based Allbirds are opening a new store in Los Angeles. This announcement marks Allbirds' sixth store in the US.
Los Angeles was already one of the largest markets for Allbirds before this announcement, and this news should cement this position. Though originally selling their shoes online, Allbirds are going big on physical retail now, with a store in London, and stores planned in four Chinese cities, in addition to their US presence.
The focus makes sense. Although online has been Allbirds' key expansion platform, trainers will forever be a product that consumers value physical interaction with before purchase, where at all possible.
What's more, Allbirds have reached the size where DNVBs look to other channels other than social, to bring in more customers outside their core audience. For them, this will entail engaging new audiences with their 'environmentally-friendly product' message, something which they can convey well through their physical stores. If they want this message to reach as many people as possible, it makes sense that they are targeting highly urbanised areas. In the case of LA, they already have a strong digital footprint there, so word of mouth should lead to strong physical footfall.
DionyMed's huge revenue
DionyMed Brands have reported revenue of USD$14.4m (£11.4m) for the three-month period ending 31 March. DionyMed, which sells cannabis brands via a direct-to-consumer platform, is based in Toronto.
The CBD industry is undergoing a huge surge in popularity, with DTC business models driving most of the biggest businesses. A direct-to-consumer platform allows brands to use customer data to answer questions around the category, identify future consumer trends, and offer product recommendations, as consumers continue to learn about the industry.
Given that DionyMed is a multi-state brand, the data derived from a DTC platform will allow them to track trends and differences between each of the states they sell in, and better target their consumers based on this.
Edward Fields, CEO, DionyMed, says: "In 2018, DionyMed quickly evolved into a leading cannabis brands platform as a result of our dual channel strategy for reaching cannabis consumers in California and beyond. With over 90% penetration into the California retail dispensary market and more than 1 million deliveries from the largest Direct-to-Consumer platform in the industry, DionyMed is increasing brand equity and awareness for both house and third-party cannabis brands."