Bird Now Selling Scooters Online; L'Oréal Launch DTC Color&Co
by Hugh Williams on 9th May 2019 in News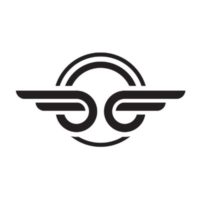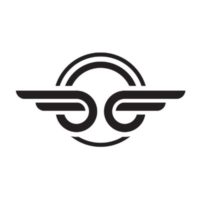 DTC's Daily Digest brings you the latest news on the world's fastest growing direct-to-consumer brands. In today's edition: Bird now selling scooters online; L'Oréal launch DTC Color&Co; PCA Skin begin work with Mindgruve.
Bird now selling scooters online
Bird, a dockless electric scooter sharing business, is now selling its scooters directly to consumers. The scooters which are available to buy - The Bird One - will be an upgrade on the rental models.
Over the last few months, Bird has been aggressively trying to capture more parts of the electric scooter market. Late last month, Bird introduced monthly personal rentals in San Francisco and Barcelona. The program enables people to rent a scooter for USD$24.99 a month with no cap on the number of rides. Bird's announcement comes ahead of Boosted's anticipated electric scooter launch on 15 May.
Scooter-sharing in San Fran and Barcelona is highly regulated, so Bird's delivery program is a very neat way to not be hindered by regulation. By dropping off the scooters directly to individuals, it's akin to simply owning your own scooter. Whether it's the traditional shared model, monthly rentals or selling direct to consumer, Bird is clearly trying to be the go-to provider of electric scooters — no matter how often people want to use them.
L'Oréal launch DTC Color&Co
L'Oréal's is launching a new at-home product for hair colouring, called Color&Co, which is selling directly to consumers. The French cosmetics company is the latest established brand to dip its toe into direct-to-consumer branding.
Color&Co touts a hair treatment formula specifically created for each customer. It's developed after a live video consultation with a hair colourist, and the product is shipped a few days later. The colouring products can be purchased individually or through a subscription service.
L'Oréal will have been watching the burgeoning DTC hair colouring space with interest, with brands like Josh Wood Colour recently securing big funding. These stories will have made L'Oréal sit up and pay attention, and possibly even have expedited the launch of Color&Co, to ensure that they have a greater market share of the DTC hair colouring space.
The brand power that L'Oréal has in the hair products market would be significantly lessened, however, given that they will not be selling products under the L'Oréal brand name. This means that being in the market early will be crucial to gaining share of mind among customer shopping DTC hair colour brands.
PCA Skin begin work with Mindgruve
Mindgruve has been selected to lead direct to consumer digital media efforts for PCA Skin - a DTC cosmetics brand recently acquired by Colgate-Palmolive. Mindgruve will develop an integrated marketing strategy to optimise PCA Skin's digital presence and increase online sales.
Mindgruve's media team will implement an overarching digital media strategy designed to broaden awareness and drive direct to consumer sales. Mindgruve's development team will build a new website designed to enhance PCA Skin's professional online courses and make skin health education seamless and accessible for PCA Skin's network of aestheticians. The team will also manage the migration of legacy websites to newer e-commerce platforms with enhanced features and customer experiences.
This partnership represents the opportunities for DTC brands being acquired by larger, traditional companies. While they are private, it can be tricky to afford the costs of a full-service digital agency. However, when backed by someone with the financial clout of Colgate-Palmolive, forging these sort of relationships (like the one between PCA and Colgate) becomes a reality.