Ola Enters 3 New UK Cities; Molson Coors Looks to DTC
by Hugh Williams on 1st Apr 2019 in News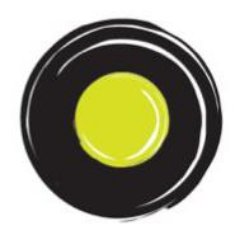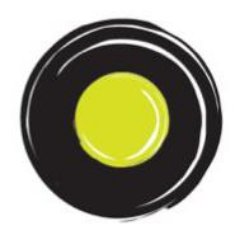 DTC's Daily Digest brings you the latest news on the world's fastest growing direct-to-consumer brands. In today's edition: Ola enters 3 new UK cities; Molson Coors looks to DTC; and Wayfair's brick-and-mortar offering.
Ola enters 3 new UK cities
Ola has expanded its UK operations, entering three new cities: Birmingham, Reading, and Liverpool. Ola is the only app in the UK that offers black cabs and private hire vehicles, giving both driver-partners as well as users more choice.
The SoftBank-backed company has unveiled its services in the three UK cities, after obtaining the 'taxi and private hire' licences from the respective local councils. Ola is now present in seven cities in the UK, and the Bengaluru-headquartered company is planning to launch in more cities across North England and the Midlands in the coming months.
The company, which competes with U.S.-based Uber, offered customers in Liverpool free rides on green tuk-tuks last week in a limited time period as part of a promotional campaign. The firm said its easy-to-use app would transform commuting experiences in these areas, providing the community with greater travel choice as well as quicker and easier access to cabs.
As part of its pledge to empower drivers on the platform, Ola said it offered the highest share of revenue, charging just 10% commission to black cabs and 15% to PHVs, compared with 25% charged by competitors.
Molson Coors looks to DTC
Brewer Molson Coors is taking customers' relationships with beer brands beyond store shelves by launching e-commerce platforms that allow products to be shipped to customers' homes directly.
The company last week opened an e-commerce site for Blue Moon; and in February, it rolled out a similar site for Miller Lite. Because there are restrictions around selling beer online, checkout, delivery, and pickup are powered by third-party marketplaces Drizly and Minibar Delivery.
The sites are both a data and a brand visibility play, as Molson Coors looks to get a window into customers' browsing behaviour. The company hopes to monetise its brand websites and ads through shoppable features. The e-commerce sites will also help the brand learn more about customers, insight it can use for marketing and product development.
It's no coincidence that beer sales are taking their time to shift to e-commerce, with regulations a major hurdle hindering direct customer relationships. According to Molson Coors, 1% of beer purchases take place online, while 80% of consumers aren't aware beer can be purchased online. It's definitely going to take a while longer for this industry to mature, but Molson Coors, along with competitors Heineken, are looking to lead the way.
Wayfair's brick-and-mortar offering
Wayfair, the rapidly growing home furnishings e-commerce company, just announced plans to open its first "full-service" physical store this fall in Boston. Wayfair joins a long and growing list of disruptive direct-to-consumer brands that are now opening hundreds of physical outlets.
Like many other direct-to-consumer brands that are now opening stores, Wayfair hopes to appeal to the part of the market that wants to touch and feel products, while testing their way into what will likely be a greatly expanded physical presence very soon.
Even with this foray into brick-and-mortar, it seems likely Wayfair will continue to struggle to find a way to be profitable, with issues such as low gross margins and an expensive supply chain causing problems here. What's more, the overhead costs associated with running physical stores will soon start to add up, harming Wayfair's push for profitability even further.
The move itself doesn't come as a surprise, with leading DTCs such as Warby Parker and Bonobos having already set up physical stores, which are reportedly generating the bulk of their incremental growth. Wayfair will be looking to these brands as a blueprint, and hoping to emulate their success.