Harry's New Boots Partnership; Azimo Secures Dutch Operations Licence
by Hugh Williams on 10th Apr 2019 in News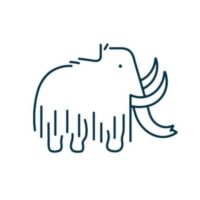 DTC's Daily Digest brings you the latest news on the world's fastest growing direct-to-consumer brands. In today's edition: Harry's new Boots partnership; Azimo secures Dutch operations licence; and Wal-Mart-backed Viathon launch.
Harry's new Boots partnership
Harry's, the business that started life as a direct-to-consumer razor brand in the U.S., is to be sold in branches of Boots as the retailer steps offline in the UK for the first time.
The retailer will launch in more than 300 branches of Boots, starting 10 April. It will use its own branded displays and points of sale in the same way as it did when launching in branches of Target in the U.S. There, it says it took 50% of razor sales in just one month.
Harry's says its partnership with Boots will bring its products to a large new potential audience. Harry's UK sales grew by 250% between 2017 and 2018 and this move will further its position in the market.
It's a calculated move from Harry's, which has really solidified its position in the UK market over the last few years. The brand is going to try and stand out from traditional stalwarts such as Gilette by stripping away the perspex security boxes and high price points which make buying razors a negative experience. Brick-and-mortar still represents how most Brits do their shopping, so this is a step to engaging a much wider audience for Harry's.
Azimo secures Dutch operations licence
European digital money transfer company Azimo has announced it has secured a licence from the Dutch Central Bank to operate its services in the Netherlands.
The approval follows the recent opening of Azimo's office in Amsterdam, which will help the company to grow its share of the market for cross-border payments from Europe (which is valued at €1tn/£860bn).
The licence also guarantees that Azimo will continue to benefit from so-called 'passporting' rights to operate across Europe, even in the event of Brexit.
Azimo's headquarters will remain in London, and its engineering and operations in Kraków in Poland. The company enables payments from Europe to more than 200 countries and territories in more than 80 currencies.
Outside the UK, The Netherlands has one of the best fintech ecosystems in Europe, meaning it has become the second office location of many British fintech firms. Amsterdam is home to around 350 fintechs, with the Dutch Central Bank already regulating a number of payment institutions, both of which will have been factors in Azimo's expansion decision.
Wal-Mart-backed Viathon launch
Viathon has launched as a new direct-to-consumer carbon bike company, with the backing of Wal-Mart. The launch will see three models enter the market.
Direct-to-consumer as a business model is something that has really taken the bike world by storm over the last few years. Canyon Bikes has garnered a lot of attention for its direct-to-consumer model, which allows it to sell high-end bikes at competitive price points. Companies like Raleigh and DiamondBack have also embraced the model, while Rad Power Bikes have recently announced a round of private funding.
The savings come from consumers completing the final assembly and cutting out local retailers' costs, but at the expense of their expertise, service, and convenience. The fact that the bike industry is seeing success in selling directly to consumers is good news for other high-end products. The new Viathon bike costs USD$3,550 (£2,716). That consumers are willing to part with that much money without seeing the product first means that other considered purchases (such as cars) might be able to reap the benefits of a DTC model sooner rather than later.