Allbirds Opens First Store in China; Ooooby Expands Operations with DBP
by Hugh Williams on 15th Apr 2019 in News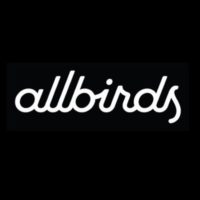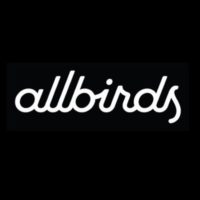 DTC's Daily Digest brings you the latest news on the world's fastest growing direct-to-consumer brands. In today's edition: Allbirds opens first store in China amid trade deal turmoil; Ooooby expands operations with DBP; and Swiss brands slow to DTC watch sales.
Allbirds opens first store in China amid trade deal turmoil
Allbirds has opened its first store in China, with the unveiling of its Shanghai shop. The opening has happened in tandem with its launch on Tmall and the unveiling of its dedicated Chinese website.
The DTC business has also stated that it plans to open stores in Beijing and Chengdu by the end of 2019. Allbirds has sold over a million pairs of sneakers in just over three years, raised more than USD$77m (£59m), and is reportedly valued at USD$1.4bn (£1.1bn). The company has been a storming success, with its list of customers boasting Barack Obama, Mila Kunis, and Leonardo DiCaprio.
International expansion so far has been focused on the U.S., New Zealand, Canada, and the UK, but the expansion in China represents a different sort of challenge. Given that the American and Chinese governments are embroiled in a trade war that has already cost billions of dollars and wreaked havoc on supply chains and financial markets, it is a bold move for Allbirds to commit to China.
However, with the U.S. starting to give ground on the idea that China curb its subsidies to state-owned firms in order to push through the trade deal, Allbirds may have timed its entrance to the Chinese market just right, especially if a deal can be done imminently.
Ooooby expands operations with DBP
Ooooby, which delivers local organic food from small-scale farmers to the public, has partnered with Delivery Biz Pro, a delivery software service, to boost its operations across New Zealand, Australia, and the UK.
Pete Russell, founder & CEO, Ooooby, says that Ooooby has seen an "instant increase in average transaction values [of] over 10%". Ooooby plans to use DBP's technology to scale its operations into other regions, reduce costs, create more efficiencies, and make use of several new produce box-building methodologies.
Ooooby operates in several regions including: Christchurch, New Zealand; Sydney, Australia; and Fresno, California – delivering over 345,000 boxes of produce to more than 17,000 homes. The business has undergone two funding rounds, the most recent of which was in June 2016, and has raised NZ$380k (£196k) since it was founded in 2010.
The business' home market, New Zealand, has a strong farming community, but limited tech reputation, meaning that the need for Ooooby is evident, connecting farmers to urban areas. However, cracking the UK will be a harder proposition, with native businesses such as Farmdrop already working in the same space.
Swiss brands slow to DTC watch sales
Despite all the talk of luxury Swiss watch brands increasing their direct-to-consumer transactions, the industry remains dominated by wholesale through a global network of retailers.
Of the 12 largest watch brands, half do not have their own transactional websites in the U.S., including the world's largest privately owned businesses, Rolex, Patek Philippe, and Audemars Piguet.
Only five brands do their own e-commerce in Europe and only two are transactional in China. A research report published by investment bank Morgan Stanley in March this year predicts that the move to DTC will be a game changer and highly beneficial to the main watch brands in the long term. However, the report notes it will likely be significantly disruptive for brands owned by Swatch Group, Richemont, and LVMH, because they currently rely on a very large network of third-party retailers.
Morgan Stanley calculates that profit margins will be dramatically improved with DTC sales, particularly through directly owned e-commerce sites. However, it concedes that only 4% of sales values came through e-commerce in 2018.