Calm Seeking Funds at USD$2.2bn Valuation; Hearing Aid DTC Eargo Goes Public
by Lindsay Rowntree on 23rd Oct 2020 in News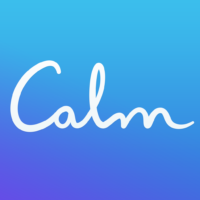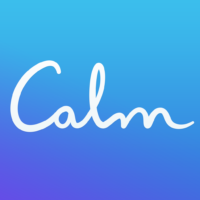 The FGB Digest brings you the latest news on the world's fastest growing direct-to-consumer and challenger brands. In this week's edition: Meditiation app Calm is seeking funds at a USD$2.2bn valuation; Plant-based food startup Eat Just to launch Asian subsidiary; DTC hearing aid company Eargo goes public; German e-bike company DANCE raises €15m; Equipment hire brand easyHire is crowdfunding on Seedrs; and Propseller raises S$1.7m in seed funding.
Calm seeking funds at USD$2.2bn valuation
US-based meditation and sleep app, Calm, is said to be seeking funds, which could more than double the company's valuation to USD$2.2bn (£1.68bn) valuation. The company is said to be looking to raise USD$150m (£114.6m), just over the amount it has raised to date, and it was last valued at approximately USD$1bn (£764m). The profitable company saw a spike in downloads during the pandemic, with users looking for the dulcet tones of narrators like Stephen Fry, Cillian Murphy, Harry Styles, Kelly Rowland or Lucy Liu to send them into a peaceful slumber, with the app having been downloaded 3.9 million times in April 2020.
Eat Just to launch to Asia subsidiary
Plant-based food startup, Eat Just, has partnered with Proterra Investment Partners Asia to launch a new Asian subsidiary, opening its first factory in the region, to be based in Singapore. Proterra will invest up to USD$100m (£76.4m) in the factory, with US-based Eat Just investing USD$20m (£15.3m). Eat Just Asia will work with manufacturers and distributors for the company's flagship product, Just Egg, its vegan egg substitute made from mung beans. Furthermore, there are talks for the partnership to include the development of cultured meat, which is real meat made from cells, rather than slaughtered animals, putting it in competition with Dutch company Mosa Meat, which recently received £42m in funding. Eat Just has a valuation of USD$1.2bn (£916.8m) and has received USD$300m (£229m) funding to date. Its focus for 2020 was expansion and this latest partnership follows other non-financial manufacturing and distribution deals struck with Michael Foods in the US and German-based Emsland Group.
DTC hearing aid company Eargo goes public
If there's one product you never expected would launch a company's IPO, it might well be the humble hearing aid. However, as DTC hearing aid company, Eargo, is only too well aware, hearing health has become of huge importance over recent years. Founded in the US in 2010, the Silicon Valley health startup filed to raise USD$100m (£76.4m) in an IPO of its common stock, according to the S-1 filing. The stock opened at USD$36 (£27.51) on the NASDAQ, double that of its USD$18 (£13.75) IPO price, closing at USD$33.68 (£25.73). Eargo's medical-grade hearing aids are nearly invisible, rechargeable, and sit completely within the ear canal. To date the company has sold over 42,000 systems. At between USD$1,850 (£1413) and USD$2,950 (£2254), the Eargo hearing aids aren't cheap, but are apparently a significant saving on purchasing from a US clinic.
German e-bike company DANCE raises €15m
Berlin, Germany-based DANCE has raised €15m (£13.5m) in a Series A funding round. An e-bike subscription service founded by former Soundcloud co-founders, Eric Quidenus-Wahlforss and Alexander Ljung, along with Christian Springub, DANCE only launched its pilot programme three months ago. E-bikes have seen a surge in popularity, particularly during the pandemic, but are apparently notoriously expensive and difficult to service. To combat these barriers to e-bike usage, DANCE's subscription package offers a fully assembled e-bike delivered within 24 hours, with maintenance and theft replacement insurance included. The bike is then managed and unlocked via the app. DANCE is currently operating an invite-only pilot in Berlin, with plans to expand to other cities, countries and continents. The e-bike craze is certainly a global one, with news also this week that an electric bike rental service, EzBike has been launched in Pakistan by local transportation startup, Roamer.
Equipment hire brand easyHire is crowdfunding on Seedrs
UK-based easyHire, part of the easy brand family, is seeking £200,000 in equity crowdfunding on the Seedrs platform. easyHire operates a cloud-based technology platform and franchise network for the equipment hire industry and at a pre-money valuation of £11.9m, has already more than doubled its target, having raised over £470,000, with 30 days remaining of the campaign, as of time of writing. easyHire, part of the easy franchise network, backed by easyJet founder Sir Stelios Haji-Ioannou, operated a cloud-based platform aimed to streamline and digitise the £23bn European equipment rental industry.
Propseller raises S$1.7m in seed funding
Singapore-based proptech firm, Propseller, has raised S$1.7m (£957,000) in a seed round. Founded in 2018 by Adrien Jorge, the company combines technology with in-house estate agents to deliver a modern real estate agency facilitating sales, purchases and rentals. As a result the proptech startup is apparently able to sell twice as many properties for only 50% of the fee, compared with traditional real estate agencies. It is currently transacting around S$75m worth of properties per year.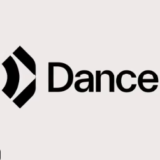 Get the latest news, market analysis, and funding status on DANCE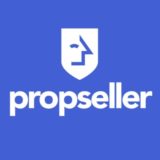 Get the latest news, market analysis, and funding status on Propseller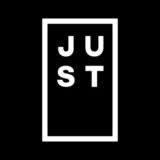 Get the latest news, market analysis, and funding status on Eat Just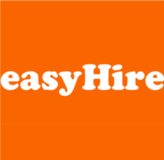 Get the latest news, market analysis, and funding status on easyHire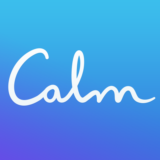 Get the latest news, market analysis, and funding status on Calm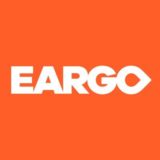 Get the latest news, market analysis, and funding status on Eargo