FGB Index Featured Companies: Thrive Causemetics' Ambition Outgrowing their Funding; Gousto's Popularity Being Driven by Search
by Hugh Williams on 7th Aug 2020 in News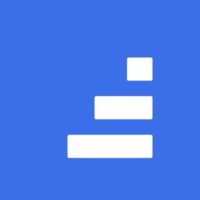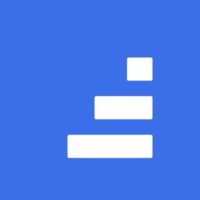 FastGrowthBrands analysis of featured companies takes a closer look at business covered in our daily roundups over the past month. In this edition: Thrive Causemetics' ambition outgrowing their funding; Gousto's popularity being driven by search; and Away's struggles represented in Amazon search rank drop. 
Thrive Causemetics
In the news: Vegan beauty startup Thrive Causemetics is working with adviser Goldman Sachs to explore options including a sale or public listing, as cosmetic companies attract investment from major brands. The Los Angeles-based business could be valued at several hundred million dollars in a potential transaction. The company, founded by entrepreneur Karissa Bodnar in 2015, is set to generate about USD$150m in revenue this year with USD$20m of annual earnings before interest, taxes, depreciation and amortisation, they said.
What the FGB Index shows: While Thrive Causemetics has only raised a seed round of USD$260k to date, their ambition belies their funding level, as their search for a buyer shows. The American company works with 29 ad tech vendors, and in June saw site traffic of over 4.7 million. Of this, 26% was direct traffic, while 23% came from search. Interestingly, 22% of traffic was driven by mail campaigns. This was up from 6% in April, signalling a focus on this area in June. On the other hand, the amount of traffic coming from social platforms fell from 33% to 17%. 
Category comparisons: Thrive is working with less capital than other beauty companies on the FGB Index. For example Glossier (USD$186.4m in funding) and Curology (USD$18.8m) have larger war chests, while public company Birchbox are another serious player in the space. However, Thrive is working with more ad tech vendors than its larger counterparts, signalling once more their ambition to rub shoulders with this crowd. It is also interesting to note that Thrive relies on a wider array of drivers for its traffic, with relatively similar amounts of traffic coming from direct, search, mail and social sources. On the other hand established brands Curology, Glossier and Birchbox all heavily over index on search and direct traffic have perhaps built a branding-focused acquisition strategy, rathan a performance-focused one. 
Gousto
In the news: Recipe box company Gousto has announced that it expects to turn a profit for the first time this year due to a surge in demand created by the coronavirus pandemic. Gousto, which reported an operating loss of £12.5m in 2019, said it expects to announce a "significant, maiden profit" in 2020. Revenues for the first six months of this year have already surpassed the £83m of sales reported for the whole of 2019 due to the coronavirus lockdown.
What the FGB Index shows: Gousto gets the bulk (53%) of its traffic from search, with direct traffic accounting for 37%. The business, which works with seven ad tech vendors, has seen strong sales during lockdown and welcomed 2.37 million visitors to its site in June. While this is down on the 3.2 million visitors in April, the fact that Gousto expects to turn a profit this year is a sign of its ongoing prosperity. The drop in visitors is likely tied to the fact that April was when shoppers were looking to stock up on meals, a trend which has since calmed. The challenge for Gousto is if they can now retain those customers going forwards.
Category comparisons: Gousto has raised USD$162m, giving it one of the larger coffers of the food and beverage businesses in the FGB Index. It's fellow British meal kit company Mindful Chef, for example, has raised USD$12m. These funds will provide Gousto an advantage as it looks to stake a claim for market leader in this emerging category. Usually we see American companies raising higher amounts than their British counterparts. However, in this case American grocery delivery and meal planning business Hungryroot has only raised USD$35.4m, with less than half the monthly visitors (1 million) than Gousto. This may be due to over saturation of meal kit businesses in the US, evidenced by Blue Apron's struggles.
Away
In the news: Direct-to-consumer luggage brand Away has raised in the region of USD$30m-USD$40m (£24m-£32m) through the issuance of convertible notes to existing shareholders. With restrictions on travel imposed as a result of the coronavirus pandemic, Away's sales have fallen by as much as 90%, with approximately half its workforce furloughed and a further 10% made redundant.
What the FGB Index shows: Unsurprisingly, Away has had a tough few months as the global travel market has contracted sharply. The company's Amazon ranking has fallen 111% from 21st March to 13th June, with traffic falling from 4.6 million in April 2020 to 2 million in June. Away, which only works with two ad tech vendors, sees search account for 44% of traffic while direct traffic accounts for 36%. Despite the turbulent few months, which included the stepping down of their CEO over treatment of employees, Away has to date been a DTC success story, and has raised USD$181m. 
Category comparisons: Away's troubles are symptomatic of the wider travel industry. GetYourGuide, a German business which organises local tours and excursions, has seen traffic plunge from 15.1 million in April, to 3.4 million in June. Like Away, GetYourGuide has significant capital behind it (having raised USD$654.5m). Despite this, both will need all the money they can get to see them through the pandemic.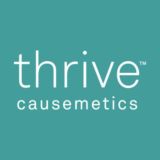 Get the latest news, market analysis, and funding status on Thrive Causemetics