Scaling Amazon as a Profitable Sales Channel: Q&A with Acorn-i
by Hugh Williams on 12th Aug 2020 in News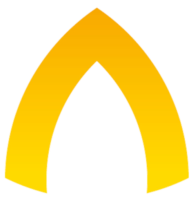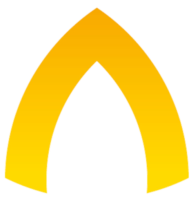 In this Q&A, FastGrowthBrands speaks to Ross Caveille, co-founder of approved Amazon MWS developer and a specialist e-commerce agency, Acorn-i. Here, we discuss Acorn-i's launch of a second generation of its proprietary e-commerce technology solution, Ignite, to enable Amazon sellers a complete view of Amazon Marketplace channel diagnostics. Caveille also gives his insights on what brands need to be doing to succeed on Amazon.
Why has Acorn-i created Ignite? 
In short, we wanted to solve client pains and identify how they can scale Amazon as a profitable sales channel. Our internal services team have been using our proprietary tools for some time to deliver improved results for clients and we wanted to turn these into an external facing solution to give clients transparency and empower them to achieve more.  Amazon Seller Central is used by more than 1.7 million sellers to reach millions of customers but there are many potential pitfalls to navigate. We wanted to create something that would help solve any potential issue and allow the brands we work with a competitive advantage.  
What types of data is it most important for sellers on Amazon to analyse to optimise their Amazon strategy?
The first issue brands have is that the Amazon UI is cumbersome and time-consuming, particularly for a light user trying to find the information they need for the first time. A user would need to export and stitch together multiple reports to analyse trends, quickly understand which products are performing across hundreds of Stock Keeping Units (SKUs), or understand where to invest for marketing and merchandising promotions. This complexity leads to the misperception of Amazon as a closed environment when it comes to accessing data.   
Fundamentally, sellers need to navigate quickly and across large volumes of data to establish which Amazon programmes are generating results, understand the products that are selling well and those that are not, track retail hygiene factors such as stock levels or suppressed listings, understand category ranking, and optimise for organic search and paid marketing. It is far more effective to get this right as a holistic strategy than focusing on just driving traffic to sub-optimal detail pages through advertising, for instance.
What insights can sellers hope to glean when looking at this data, and how can they use this to improve their Amazon strategy?
Being able to quickly identify shopper behaviour and trends, before your competitors, provides an advantage in capturing consumer demand. The strength of Amazon is scale, and forming insights based on millions of users and data sets is more reliable and powerful to inform broader strategies, on and off Amazon. Insights sellers can gain include what shoppers purchase when using certain search terms, geo-location of customer personas, popular variations of products, new-to-brand or repeat purchaser metrics, and sellers can compare all of these metrics across multiple countries in near real-time. We currently surface more than 300 dimensions and measurement combinations down to the SKU level, and have proprietary methods to report on native items such as Buy Box Score and inform channel performance data such as Lifetime Value and Total Advertising Cost of Sale (TACOS).  
What types of changes do sellers typically make to their strategy based off this data?
We worked with clients to develop mechanisms that alert users to potential issues before they become a problem and create ways to highlight opportunities to scale what is working across their entire portfolio. As a result, clients have seen improvements in advertising performance, stock management, and reduced account hygiene issues, which has ultimately meant they increase sales beyond category benchmarks. Users can also make informed decisions based on reliable data sets about their levels of investment into Amazon as a sales and marketing channel relative to other avenues.  
Should your strategy on Amazon be different to your strategy selling on other e-commerce platforms? If so, why? 
We take a data-driven approach to helping clients sell more through e-commerce platforms and channels. Each option, whether direct through a website or through online marketplaces, has unique opportunities and potentially algorithms to navigate so ultimately it is most effective to develop strategies that best suit how consumers engage with the channel you are using. When it comes to telling your brand story and delivering the message as to why consumers should choose your product over competitors there should be consistency and a broader strategy, but each platform will differ in how you connect with the consumer.
There are a number of platforms out there helping sellers analyse their Amazon sales data - what makes an excellent analytics platform? 
We released the current version of Ignite having received direct input from over 45 different sellers as well as insights from more than 60,000 products across eight countries. There is an incredible amount of data that we can analyse and report on, which we can use to create a balanced UI that draws attention to the most critical detail and enables the user to achieve more in less time whether they are a light or expert user. Keeping the end user in mind and considering what drives their business is the foremost priority. We have an exciting roadmap of releases ahead to support clients as e-commerce becomes the prominent retail channel.