Amazon Turns On .Sg Site, But Customers Lament Smaller Inventory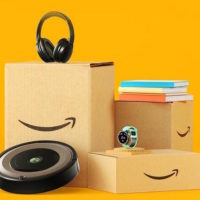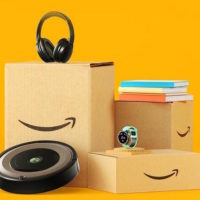 More than two years after launching Prime Now in Singapore, Amazon this week has lifted the curtain on a local site, touting a broad inventory of products available for both local and international shipping. However, several customers have reported that items previously available on Prime Now can no longer be found on the new site, whilst others say their Prime membership was cancelled due to an apparent payment issue.
Officially launched on October 8, Amazon.sg is accessible via web browsers and the Amazon mobile app, offering "millions of products" from local and international sellers and across product categories such as books, video games, home and kitchen, and consumer electronics. The local marketplace boasts a selection of more than 15 million books, including from Books Depository.
All shoppers in Singapore are eligible for free delivery on orders exceeding SGD$40 and will receive their purchases within two to three days. They also can pay SGD$2.99 to receive their local orders in one day, while international shipping charges--depending on delivery speed, size, and weight--will apply for items from the site's international product selection.
With the launch, the international selection on its Prime Now app now prompts shoppers to head over to Amazon.sg to purchase products from international sellers.
On the new site, Prime members enjoy free one-day delivery on local product selection with no minimum spend as well as continue to have free international shipping on orders above SGD$60. They also will be provided 30-minutes early access to deals and exclusive promotions on the site, according to Amazon.
Like its other global marketplaces, Amazon customers can access product reviews on the Singapore site, create wishlists, track orders as well as view recommendations tailored on their personal preferences.
There also is a new Q&A feature on product pages to help customers understand more about the product before deciding on their purchase.
Amazon Singapore's country manager Henry Low said: "With Amazon.sg, we want to provide what customers have been asking us for: the ability for everyone to shop on desktop and mobile, more local and international selection from Amazon and trusted sellers, paired with fast and reliable delivery.
"[The launch] marks the next step for us in Singapore, and we will continue to work hard to earn the trust of Singapore customers by growing our product range, ensuring low prices, and providing a convenient and trusted shopping experience," Low said.
Just a day after the launch, however, several customers said they could no longer find items previously available under Prime Now's international selection on the newly launched local site.
"Not happy. A lot of items I [want to] buy on the international selection have become "'currently unavailable'. [They were] there yesterday, gone today," one customer said on Amazon Singapore's Facebook page, where similar complaints could be found. She further noted that the search function left much to be desired, though, she applauded the addition of a wishlist function.
Another shopper said: "Will be cancelling my [Prime] membership as well. Disappointing that so many items are not available to order now. "
One customer suggested the transition had resulted in the shrinkage in inventory that could be temporary. Pointing to a reply from Amazon's customer service, he said the agent requested that he "wait for certain items to be added back into the new app".
Posting on Amazon Singapore's Facebook page, the customer then asked the e-commerce giant to confirm if the removal of items were indeed temporary or permanent, the latter of which might drive him to cancel his Prime subscription.
When asked, Low declined to say how many products previously were listed on the international selection under Prime Now and currently on Amazon.sg's international selections, but put this figure at "millions".
He told DTC Daily in an email interview that the number of products currently available to customers had, in fact, increased with the launch of the local site.
He did not confirm if the current range of international products excluded items previously available on Prime Now's international selection--as highlighted by the customers--but said Amazon continued to work with sellers to avail more products to local consumers.
He encouraged customers keen to purchase items not currently listed on the local platform to contact the company via the site or @AmazonHelp on Twitter, so the e-commerce operator could explore ways to make it available.
Giving local SMBs a new channel
One way the e-commerce player is looking to grow its inventory is through local small and midsize businesses (SMBs), which now can peddle their wares on the Amazon.sg site.
Low said the Singapore site offered this local business community another channel to engage consumers in the city-state.
In addition, these merchants would be able to tap Fulfilment by Amazon to scale more quickly and expand their reach. "We pick, pack, and ship their products and take care of customer service and returns…so they can focus on growing their business," he said.
DTC Daily asked about Amazon's plans to drive more SMBs to sell on its platform and whether it would work with local business groups such as the Association of Small and Medium Enterprises or Singapore Chinese Chamber of Commerce & Industry.
Low replied: "We are always looking for ways to increase our selection and SMBs are key to that. We will be looking to use many different channels to achieve this, but do not have anything to announce at this time."
Amazon said Singapore sellers would be able to access various tools on the platform aimed at helping them push their products on the marketplace. These included listing tools, payment processing and credit card fraud protection, promotional features to aid in the discovery of their products on the site, as well as reports and analytics to improve their sales.
Supernova Group's CEO and co-founder Alex Ostrowski said: "We are a proud partner of Amazon in eight countries and are excited for Amazon to launch in our home Singapore. We trust this will be a great opportunity for Amazon as well as merchants like us."
Low said: "We place a great emphasis on catering to our customers needs and demands, and pride ourselves on our commitment to adapting and evolving our offering to give our customers the best shopping experience we can.
"We are confident that by focusing on the things we believe our customers value the most--low prices, vast selection, and fast delivery--we will continue to win their trust in Singapore," he said.
Asked about reports of customers losing their Prime membership due to an apparent payment issue with their credit card, Low said Amazon was aware of such customer feedback and currently investigating the issue.