Monzo Raises Doubt Over Ability to Continue; Le Tote and Lord & Taylor Enter Bankruptcy
by Hugh Williams on 3rd Aug 2020 in News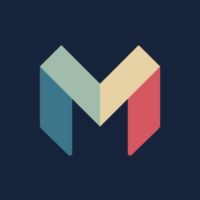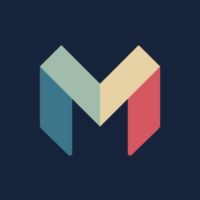 The FGB Digest brings you the latest news on the world's fastest growing direct-to-consumer and challenger brands. In today's edition: Monzo raises doubt over ability to continue; Le Tote and Lord & Taylor enter bankruptcy; and Point launches new challenger bank in US. 
Monzo raises doubt over ability to continue
Disrupter bank Monzo has flagged "significant doubt" over its ability to continue as a going concern, after doubling its losses during the pandemic.
The bank's losses widened from £47.2m to £113.8m amid a hiring spree, marketing and US expansion. This came even as revenues more than tripled to £67.2m from £19.7m. 
Monzo lent out a huge £143.9m, compared to £19.2m in the previous year, but it said it expects credit losses to climb to £20.3m from £3.9m. Of that, £4.1m has been set aside for a heightened default risk associated with coronavirus.
In its latest annual report, Monzo said uncertainty created by coronavirus "cast significant doubt" on its ability to continue. However, it added that its directors were "confident in Monzo's ability to execute its business plan and raise capital if necessary".
Last month the bank raised £58m from investors at a 40% discount to its previous valuation. "Our revenue streams have been significantly impacted by the COVID-19 pandemic and resulting macro-economic uncertainty," Monzo said. "Regulatory reviews will also lead to stricter financial crime requirements."
Le Tote and Lord & Taylor enter bankruptcy 
Le Tote's bold strategic move to buy Lord & Taylor for USD$75m last year wasn't enough to keep both companies from bankruptcy court in the midst of the coronavirus crisis. 
Along with its Lord & Taylor business, Le Tote filed for Chapter 11 bankruptcy protection in the Eastern District of Virginia on Sunday. 
The company temporarily closed its 38 stores in March and carried on business through its Le Tote and Lord & Taylor web sites, but it wasn't enough. The firm, which has 651 employees, came to court with USD$137.9m in funded debt obligations. 
Le Tote's bankruptcy leaves a lot of unpaid debts for big-name designers and brands. 
"Since founding Le Tote, it's been our mission to push the boundaries of retail," said Rakesh Tondon, Le Tote's chief executive officer and founder, when the deal with Lord & Taylor was signed a year ago this month.
Although it was just a year ago, no one was thinking back then that the future of retailing would include a complete industry-wide shutdown, a global pandemic and an unprecedented wave of bankruptcies. 
Point launches new challenger bank in US
Point, a new challenger bank in the US, has launched publically with an invite system. While Point is technically providing a bank account, the company focuses on rewards associated with a debit card.
Many challenger banks want to provide a simple banking experience for the underbanked. Point doesn't have the same positioning. Creating a Point account is more like joining a membership program.
When you sign up, you get a debit card with some level of insurance as it's a Mastercard World Debit card. You can expect some trip cancellation insurance, rental car insurance, purchase insurance, etc.
As the name of the startup suggests, you earn points with each purchase. You get 5x points on subscriptions, such as Spotify and Netflix, 3x points on food, grocery deliveries and ride sharing, and 1x points on everything else. Points can be redeemed for dollars — each point is worth USD$0.01. In addition to that, Point is going to create a feed of offers with discounts, content, events and more.
Want this in your Inbox? Sign up to our newsletter here!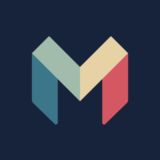 Get the latest news, market analysis, and funding status on Monzo