Carbon Negative Lift-Sharing App SKOOT Raises £1.6m; Glossier Lays Off All Retail Employees
by Hugh Williams on 11th Aug 2020 in News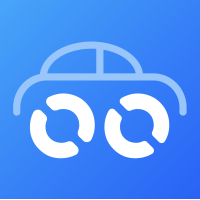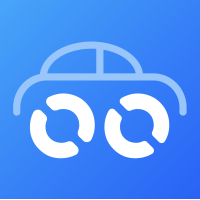 The FGB Digest brings you the latest news on the world's fastest growing direct-to-consumer and challenger brands. In today's edition: Carbon negative lift-sharing app SKOOT raises £1.6m; Glossier lays off all retail employees; and Casper forms retail partnerships for westward push. 
Carbon negative lift-sharing app SKOOT raises £1.6m
Newly launched lift-sharing startup SKOOT, has raised over £1.6m in funding to provide an alternative to public transport, connecting friends who drive, with friends who need a lift.
As a result of changing transport habits, the UK start-up is on a mission to build a global social network to fulfil friends' mobility needs, enabling them to travel together in a safe, carbon-negative way, at the touch of a button.
The first and only carbon negative lift-sharing app, SKOOT plants a tree every three rides taken. It cleverly links friends and maps the best travel route, enables auto collection of payment for petrol and running costs (so there's no awkward WhatsApp message chasing for that fiver or promised Nandos that never appears), and then carbon offsets the whole journey. 
When a driver registers their car on the app, a check is completed with the DVLA to ensure the car is roadworthy, along with scanning in to check they have a valid driving licence, and identify the CO2 rating of the vehicle. This allows SKOOT to calculate the exact CO2 created every month and pay for the offset to the tune of 110% with each passenger contributing 5p per trip. 
Glossier lays off all retail employees
Glossier has laid off all retail employees as it decided not to reopen its three stores for the remainder of the year and "possibly for the duration of the pandemic," CEO Emily Weiss wrote in a company blog post.
Glossier initially furloughed employees in June, and as it moves to layoffs, staff at its New York and Los Angeles stores will receive 12 weeks of severance and healthcare coverage through October.
The DTC brand said it recognised that the timing of the closures and layoffs was poor, given current uncertainty around the future of America's Federal Pandemic Unemployment Compensation benefit, and called on the government to move quickly. The administration on Saturday authorised USD$400 per week in unemployment benefits, down from the USD$600 per week that ended in July.
For Glossier, reopening was made harder by the fact that the brand's stores are well-known for being experiential playgrounds for beauty lovers. As it is, the touch-and-feel element of retail needs some reimagining to work in the COVID-19 era, and with only a few key physical locations, it may be easier for Glossier to press pause on those stores than try to drastically change the purpose.
Casper forms retail partnerships for westward push
Casper announced it has formed partnerships with four furniture and mattress retailers across North America, including Sam's Club.
The direct-to-consumer mattress brand also partnered with Ashley HomeStore, Denver Mattress and Mathis Brothers, pushing its total number of retail tie-ups to 21 across North America.
Casper said all of the retailers will sell its mattresses beginning in August, and select retailers will also sell other products, like its branded pillows. The new partnerships will allow Casper to extend its reach across the West, Midwest and Southwest, the company said. 
Stores have increasingly become a vital part of business for direct-to-consumer brands as the costs of customer acquisition and retention become prohibitively high. The locations not only serve as additional marketing for brands, but they also give customers the opportunity to touch and feel products and interact with a brand on a more personal level.
Want this in your Inbox? Sign up to our newsletter here!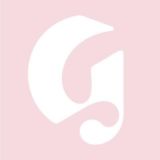 Get the latest news, market analysis, and funding status on Glossier