Meditopia Funds to Take on Calm and Headspace; Moneybox Raises £30m is Series C
by Hugh Williams on 20th Jul 2020 in News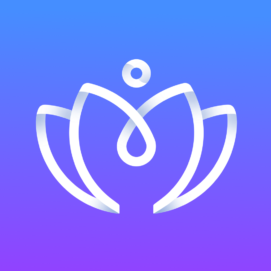 The FGB Digest brings you the latest news on the world's fastest growing direct-to-consumer and challenger brands. In today's edition: Meditopia funds to take on Calm and Headspace; Moneybox raises £30m is Series C; and Honestly Good Smoothie Company smashes funding target. 
Meditopia funds to take on Calm and Headspace 
Istanbul and Berlin-based meditation startup Meditopia has announced some funding to continue their growth drive — a series A investment of USD$15m co-led by Creandum and Highland Europe. 
The COVID-19 pandemic continues to impact us in ways that stretch well beyond our physical health, and one side effect of that in the tech world has been a surge of attention for apps that address mental health and help with mindfulness.
Meditopia is the most-downloaded meditation app in non-English speaking markets, competing with leaders like Calm and Headspace. The meditation market is ironically chaotic and crowded. Meditopia's unique selling point within that, however, has been that it has majored on localisation for 75 global markets, in 10 languages, with a focus on long-term mental well-being programs. In a world in which English has for some become something of a questionable lingua franca in tech, that's helped it stand out and pick up more users and gain scale. In the three years since it launched in 2017, Meditopia has grown to 14 million users across 75 countries.
Moneybox raises £30m is Series C
Saving and investing business Moneybox has announced it has secured £30m in series C funding earlier this year from existing investors. 
Moneybox also revealed it now has £1bn in assets under administration, and announces plans to bring customers closer to its growth journey through an upcoming crowdfund.
Launched in 2016, the company has experienced rapid growth and now has a community of more than 450,000 customers and a team of 120 people. At launch, Moneybox offered users the chance to invest the spare change from daily card purchases into a Stocks & Shares ISA; it now offers a range of saving and investment products including Lifetime ISAs and Pensions. Customers can set money aside in the way that suits them best using round ups, regular deposits or one-off payments, whilst popular tools such as the Time Machine help them keep their savings on track.
The funds will help Moneybox build on its product offering, invest in new technology, scale the team, and further execute its mission of helping everyone save and invest for their future.
Honestly Good Smoothie Company smashes funding target
Subscription service Honestly Good Smoothie Company is funding on Seedrs. At present, the  company has raised £111k – 223% of their initial £50k target. 
The company, whose produce comes in re-usable, recyclable and/or compostable packaging, launched in 2017. In 2019, Honestly Good raised £230k from angel investors and a crowdfunding campaign, and since then has seen 430% growth. 
The business generates revenue from customers subscribing to receive organic smoothie kits weekly, fortnightly, or monthly. With 5 million UK households owning a blender, the biggest trend driving change in the food and beverage industry is transparency.
This raise is earmarked to help deliver a tried and tested digital marketing strategy and continue to grow their subscribers. It will also hopefully help to introduce reusable packaging, as well as more data-driven personalised plans, and more recipes. 
Marketing efforts will be predominantly digital in 2020, though the brand will continue with a content-led approach and leverage partnerships with like-minded brands too, with a plan to diversify our marketing mix throughout 2021 as we explore different offline formats. 
Want this in your Inbox? Sign up to our newsletter here!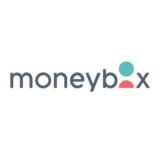 Get the latest news, market analysis, and funding status on Moneybox