Gousto Expecting Profit for the First Time on Back of Lockdown Sales; Ro Raises USD$200m for Sprawling Telemedicine Offering
by Hugh Williams on 28th Jul 2020 in News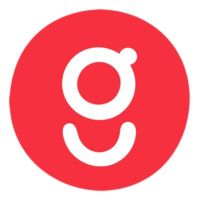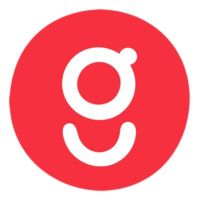 The FGB Digest brings you the latest news on the world's fastest growing direct-to-consumer and challenger brands. In today's edition: Gousto expecting profit for the first time on back of lockdown sales; Ro raises USD$200m for sprawling telemedicine offering; and Tandem raises to help people learn a second language.
Gousto expecting profit for the first time on back of lockdown sales
Recipe box company Gousto has announced that it expects to turn a profit for the first time this year due to a surge in demand created by the coronavirus pandemic. 
Gousto, which reported an operating loss of £12.5m in 2019, said it expects to announce a "significant, maiden profit" in 2020.
Revenues for the first six months of this year have already surpassed the £83m of sales reported for the whole of 2019 due to the coronavirus lockdown.
Total online sales in the UK are up 115% year on year, with the shift to online deliveries "expected to be permanent", Gousto said. At the height of lockdown, which began in March, visits to Gousto's website were 10 times higher than usual. 
Gousto also announced plans this morning to triple its capacity by 2022 as it accelerates its expansion plans. The meal kit delivery firm will hire an extra 1,000 people across the business by 2022 and is preparing to open three new fulfilment centres.
Gousto founder and chief executive Timo Boldt said: "The UK recipe box market has come of age with the recent lockdown accelerating structural trends which were already firmly underway."
Ro raises USD$200m for sprawling telemedicine offering
Digital elective care and telemedicine provider Ro has raised USD$200m at a reported USD$1.5bn valuation. 
The business has transformed from a company focused on treating erectile dysfunction to a telemedicine service for a range of elective and urgent care-focused treatments.
Through Rory for women's health, Roman for men's health and Zero for smoking cessation, Ro has turned into a company that now treats 20 conditions, including sexual health, weight loss, dermatology, allergies and more, according to a statement from the company.
Ro also has a new pharmacy business, Ro Pharmacy, an online cash pay pharmacy, as well as getting into the weight loss business through a partnership with the private equity-backed healthcare company, Gelesis.
Ro's also becoming a gateway into patient acquisition for primary care providers through Ribbon Health, and a test-case for the use of Pfizer's Greenstone service, which provides certification that a generic drug is validated by one of the major pharmaceuticals.
Ro's new financing is one of several forays by tech investors into reshaping the healthcare system at a time when patient care has been severely disrupted by attempts to mitigate the spread of COVID-19.
Tandem raises to help people learn a second language 
Tandem, an app for practicing a second language, has closed a £4.5m Series A round of financing to capitalise on growth opportunities it's seeing as the coronavirus crisis continues to accelerate the switch to digital and online learning.
With many higher education institutions going remote as a result of concerns over virus exposure risks of students mixing on physical campuses, there's a growing need for technology that helps language students find people to practice with, as Tandem tells it. And while language learning apps make for a very crowded space, with giants like Duolingo and Babbel, Tandem focuses on a different niche: native speaker practice.
As the name suggests, its app does pair matching — connecting users with others who're trying to learn their own language for mutual practice, by (their choice of) text, phone chat or video call.
The platform also incorporates a more formal learning component by providing access to tutors. But the main thrust is to help learners get better by practicing chatting to a native speaker via the app. The team has taken another tranche of funding now so it can scale to meeting this growing global opportunity.
Want this in your Inbox? Sign up to our newsletter here!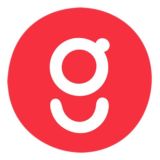 Get the latest news, market analysis, and funding status on Gousto