Cashaa Hit by Hackers; Robinhood's Big Year Continues
by Hugh Williams on 14th Jul 2020 in News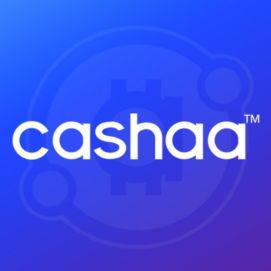 The FGB Digest brings you the latest news on the world's fastest growing direct-to-consumer and challenger brands. In today's edition: Cashaa hit by hackers; Robinhood's big year continues; and Coconut has raised USD$2.5m for self-employed workers. 
Cashaa hit by hackers
Cryptocurrency exchange Cashaa says it has lost 336 bitcoin (worth around USD$3.1m) to hackers.
The London-based platform has now ceased all crypto-related transactions, including withdrawals and deposits, as investigations into the breach get underway.
In a tweet, Cashaa claimed that the hacker attacked one of its Blockchain.com wallets, which is used to store bitcoin and make transfers from the exchange.
The attacker is believed to have implanted malware into one of the exchange's computers. And as an employee accessed the machine the afternoon of July 10 to make two distinct transfers, the hacker pounced, making off with 336 BTC, valued at more than USD$3.1m at current market prices. All this happened in a matter of minutes, between 1:23pm and 1:26pm.
"We are still investigating the damage caused by the incident and suspend all the withdrawals for 24 hours," Cashaa chief executive officer Kumar Gaurav was quoted as saying by industry media. Cashaa suspects the hacker is from east Delhi, India, and has subsequently made a report with the Delhi police cyber crime department.
Robinhood's big year continues
The stakes keep getting higher for American discount brokerage Robinhood, which today disclosed that it has added hundreds of millions of dollars to its previously disclosed funding round.
Including the USD$280m that the company had already announced, Robinhood said that it was "pleased to share" that it "raised an additional USD$320m in subsequent closings." Its now USD$600m funding round brings its post-money valuation to USD$8.6bn. 
Robinhood's new capital was as unsurprising as its first tranche of this megaround; the former startup is seeing demand for its product surge as investors of all sizes take part in the year's huge equity volatility. Many investing-and-savings-focused fintech companies are enjoying a huge year, as consumers look to hoard and employ their cash.
Robinhood has had a good business year, even if some of its practices have come under fire. The company pledged to tighten up parts of its platform relating to more exotic trading after the suicide of one of its users, for example. 
Coconut has raised USD$2.5m for self-employed workers
UK-based accounting and tax tool Coconut has raised £2.5m in a Crowdcube campaign.
Coconut says its vision "is to make self-employment easier than being employed". It works by combining payments and a current account with bookkeeping tools like expense management and tax categorisation, invoicing and tax. 
The firm feels self-employment is the "fastest growing segment" of the nation's workforce with five million self-employed people. That figure is set to increase as well, as redundancies from the current pandemic continue to be felt.
Coconut says it has achieved 3x growth to reach a customer base of 25,000 in the last 12 months. The business has made an integration and marketing partnership with PayPal. It connects to 20 UK banks through open banking. Its accountant portal has also been used by 1,500 accountants to manage clients.
The firm was launched in January 2018. Back in 2018 Coconut raised £1.8m on Crowdcube from 2,000 customers and community members.
Want this in your Inbox? Sign up to our newsletter here!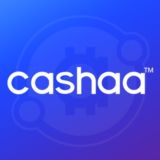 Get the latest news, market analysis, and funding status on Cashaa