Outer Raises USD$4.3m; Neat Nutrition Reaches £125k Crowdfunding Target
by Mathew Broughton on 22nd Jun 2020 in News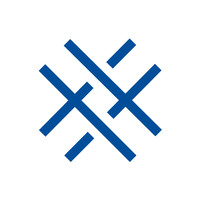 The FGB Digest brings you the latest news on the world's fastest growing direct-to-consumer and challenger brands. In today's edition: Outer raises USD$4.3m (£3.5m); Neat Nutrition reaches £125k crowdfunding target; and ByteDance forms e-commerce division.
Outer raises USD$4.3m (£3.5m)
Greater Los Angeles-based DTC outdoor furniture brand Outer has announced that it has raised USD$4.3m (£3.5m) in seed funding in a round led by Mucker Capital. The financing was supported by a host of venture capital and angel investors, including Unlock Venture Partners, Reimagined Ventures, K2VC, Plum Ventures, Eddy Lu (GOAT), and Nick Green (Thrive Market). The funding will purportedly be used for product development and to support its "Neighbourhood Showroom" retail model.
Outer, which currently retails a range of 1-8 seater chairs and sofas to North American consumers, was founded by Terry Lin and Jiake Liu in early 2018. The firm has previously raised USD$150,000 (£121,450) in a seed round led by Unlock, which was closed in April 2019.
Neat Nutrition reaches £125k crowdfunding target
UK-based protein shake manufacturer Neat Nutrition has reached its target of £125,000 in crowdfunding through the Crowdcube platform, having raised £134,960 with four days remaining in its campaign (correct at the time of writing). The round will be used to explore novel distribution channels as well as support product development as it pivots from supplying both whey and vegan protein blends to solely retailing plant-based supplements. Neat previously raised £1.46m in seed funding in mid-2018, with that round led by Provenio Capital's Darren Chappell (then at No.9 Partners).
Neat's pitch to prospective investors reads, "Neat launched with both whey and vegan protein blends. But as we move forward we have committed to focusing solely on the development of plant-based blends. The plant-based supplement market is due to be worth USD$7.38bn [£5.98bn] by 2026. We want to capitalise on that awesome potential by continuing to make delicious and purposeful plant-based products. Our ingredients will be responsibly sourced and empower under-served communities of growers."
ByteDance forms e-commerce division
Beijing-based internet technology firm ByteDance has announced the formation of a dedicated e-commerce division, which will initially focus on supporting product sales on Tik Tok's domestic equivalent Douyin, along with sister apps Toutiao, Game, and Zero, prior to expanding to international markets. The new department will be overseen by Kang Zeyu, who formerly headed the firm's Department of Overseas Products. In reflection of the strength of the Chinese e-commerce market and success of the firm's live-streaming platforms, the nascent division has been set a gross merchandise volume (GMV) target of CN¥200bn (£22.9bn) for 2020.
An anonymous insider source told local publication LatePost, "Douyin e-commerce is still doing research on the strategy of live e-commerce. The visible head anchor echelon has not yet been cultivated, and it still understands the matching of users, KOLs, and goods." (translated)