UK Government Announces 'Future Fund'; Y Combinator Turns Remote
by Hugh Williams on 21st Apr 2020 in News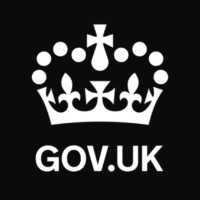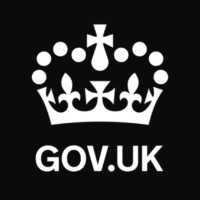 The FGB Digest brings you the latest news on the world's fastest growing direct-to-consumer and challenger brands. In today's edition: UK Government announces 'Future Fund'; Y Combinator turns remote; and Vestiaire Collective raises and sets sights on South Korea. 
UK Government announces 'Future Fund'
The British government has unveiled plans for a new "Future Fund" designed to ensure high-growth companies — namely, startups — across the U.K. receive enough investment to remain viable during the coronavirus crisis.
The plan, announced by Chancellor of the Exchequer Rishi Sunak, will see the government create a "Future fund" of £250m delivered in partnership with the British Business Bank.
The scheme will open in May and run until the end of September. UK-registered companies that have raised at least £250,000 in equity investment the last five years will be eligible to receive loans of between £125,000 and £5 million, provided they can find matching private investment.
There are a few caveats, however. For instance, interest on the loans will be at least 8%, payable at the end of a three-year term. 
The government's loan will automatically convert into an equity stake in the start-up at a 20% discount to the valuation set in its next funding round, unless the debt is repaid within three years. This approach avoids having to assess a start-up's valuation in the midst of the current crisis. The government is committing £250m towards the scheme, which will initially be open until the end of September.
Y Combinator turns remote 
After being forced to quickly shift plans and stage a remote demo day last month following the outbreak of COVID-19 stateside, Y Combinator announced that they will officially be fully moving their next batch to a remote format.
The Summer 2020 group of founders will operate fully online with interviews, office hours, evening talks and meetups taking place over video conferencing. This could presumably extend to the group's demo day as well, though that was not explicitly stated. Y Combinator had given startups in the most recent class the option to defer an onstage launch until a later Demo Day; it seems that those YC startups may not get that option for 2020.
As YC shifts online, questions are sure to only grow on whether founders are still getting a good deal from the accelerator in the midst of a crisis.
Founders joining the program give up a 7% slice of their company in exchange for USD$150k and, more importantly, access to YC's network and group of advisors.
Vestiaire Collective raises and sets sights on South Korea
Vestiaire Collective just closed another big round in the middle of an economic crisis. The startup raised USD$64.2m and the company has raised more than USD€209m in total. Vestiaire Collective operates a marketplace of pre-owned fashion items. Users can both sell and buy clothes and accessories on the platform.
With 9 million members across 90 countries, Vestiaire Collective has become a huge marketplace. People now also value circular business models as it becomes more affordable to refresh your wardrobe, especially during an economic crisis, and it is better for the environment.
As always, Vestiaire Collective will use the new influx of cash to expand to more countries. In particular, with Korelya Capital as a new backer, the company will expand to South Korea and Japan this year. While the company started in France, 80% of transactions are now cross-border transactions.
Originally, Vestiaire Collective asked you to send your items to its warehouses to check them before putting them on sale. Direct shipping has been available in Europe since September 2019 and it now represents over 50% of orders in the region. Up next, Vestiaire Collective will introduce direct shipping in the U.S. this summer and in Asia by the end of 2020.
Want this in your Inbox? Sign up to our newsletter here!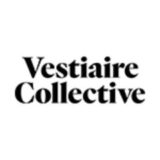 Get the latest news, market analysis, and funding status on Vestiaire Collective