Former Casper Execs Launch Jinx; Warby Parker Offering Contact Lense Range
by Hugh Williams on 20th Nov 2019 in News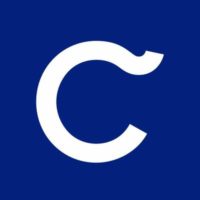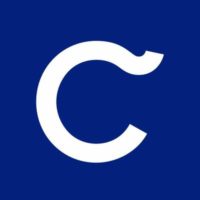 DTC's Daily Digest brings you the latest news on the world's fastest growing direct-to-consumer brands. In today's edition: Former Casper execs launch Jinx; Warby Parker offering contact lense range; and Senreve receive Series A funding. 
Former Casper execs launch Jinx
Three former Casper execs have created Jinx, a DTC dog food start up. The startup has raised USD$5.65m from an all-star list of investors including Alexis Ohanian of Initialized Capital,  Align Ventures, Brand Foundry, Wheelhouse Group, Will Smith and his family, the rapper Nas, singer Halsey, YouTube star/late night host Lilly Singh and TV personality/former NFL star Michael Strahan.
CEO Terri Rockovich previously served as vice president of acquisition and retention marketing at Casper, where she met her co-founders Sameer Mehta and Michael Kim. She said all three of them are "dog obsessives" who were "hungry for a brand that is skinned in a way that is a lot more relatable to millennial consumer."
It's not just about taking regular dog food and selling it in a new way, either. Rockovich noted that an estimated 56% of dogs in the United States are overweight or obese. So Jinx's staff nutritionist has developed a line of food that she said is "packed with organic proteins, diversified proteins and easy-to-process carbohydrates for a moderately active animal."
Warby Parker offering contact lense range
Eyeglasses retailer Warby Parker is launching its own line of contact lenses, available Tuesday in stores and online.
Scout by Warby Parker, a daily lens, is the direct-to-consumer company's first venture into contact lenses. "We're really excited to be a one-stop shop," said Warby co-founder and co-CEO Dave Gilboa.
Two-fifths (40%) of Warby customers wear contacts on a regular basis in addition to their glasses, Gilboa said. The brand's hoping to target those wearers with the infrastructure that it's built out over the past few years.
Warby, which offers at-home try-ons for its glasses, is offering a similar model for its lenses. Customers with prescriptions can order a six-day trial of contacts for $5 before purchasing a three-month supply for USD$110.
Warby's been looking to gain access to the contact lens market for a few years now, Gilboa said, though he and his co-founder and co-CEO Neil Blumenthal started work on the actual lenses about a year and a half ago. He said the value of the contacts lens market in the U.S. is about USD$5m.
Senreve receive Series A funding
Senreve, a DTC handbag brand popular among celebrities, has announced that it has raised USD$16.75m in Series A funding, bringing its total capital raised to more than USD$23m in just three years. 
"One of the things that was very important about this fundraising process for us, is that we were also seeking out a female investor to be the lead investor, as we felt that was very authentic to the brand and to the type of investor or partner that we wanted to work with. And so partnering with Sonya Brown at Norwest Venture Partners was an ideal situation," Senreve's founder Coral Chung explains.
Considering the Pitchbook statistic that female-founded start-up companies receive only 2.2% of the total capital invested by the U.S. venture capital firms, despite owning 38% of the businesses in the country, this is a key milestone for Senreve.
Want this in your Inbox? Sign up to our newsletter here!