Weekly Focus APAC: Shopee Most Downloaded E-commerce App in SEA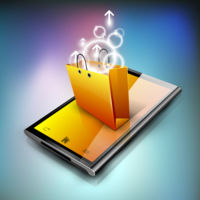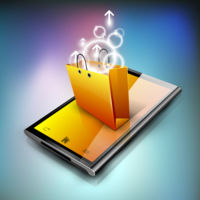 In this edition of Weekly Focus APAC: Shopee Most Downloaded E-commerce App in SEA; Largest Amazon Campus Now In India; UrbanFox Expands into Southeast Asia; Adphorus Looks to Tap APAC Demand for Facebook Marketing; and Line Pay Integrates With WeChat Pay.
Shopee Most Downloaded E-commerce App in SEA
Shopee has the highest monthly active users and is the most downloaded e-commerce shopping app in Southeast Asia for the second quarter of 2019.
Its website also was the most visited across desktop and mobile platforms, clocking more than 200 million visitors in the quarter, according to the latest stats from e-commerce aggregator platform iPrice Group, which partnered App Annie to compile the quarterly numbers. It tracks six major markets in the region including Singapore, Indonesia, Thailand, and the Philippines.
Its insights revealed that Shopee made significant improvements in web traffic across Southeast Asia in the third quarter of last year and doubled its total visits within a year. iPrice noted that the climb in numbers were in line with Shopee's funds raising efforts that topped USD$575m (£473.13m) in June 2018.
The remaining three positions in the top five were assumed by Indonesian players Tokopedia, Bukalapak, and Blibli, with Blibli registering the highest growth at 18%.
iPrice said the region's e-commerce sector was largely fuelled by its most active markets--Indonesia, with high active user retention, and Vietnam, where the emphasis was on user acquisition.
Lazada had the most monthly active users on mobile in four markets, where it lead in Singapore, Thailand, Malaysia, and the Philippines.
However, while there had been an increase in mobile app shopping, 46% of online purchases still were carried out on websites across Asia-Pacific, and not in apps, iPrice noted, citing Criteo's Global Commerce Review 2018.
In addition, home-grown players in Vietnam and Indonesian were disrupting their respective e-commerce markets. Five of the top 10 most visited e-commerce sites in Southeast Asia for the quarter were Vietnam-based, said iPrice, adding that this indicated the potential of these e-commerce players to complete on an international level.
UrbanFox Expands into Southeast Asia
A subsidiary of Singapore-based Keppel Logistics, UrbanFox is making its foray into the Southeast Asian region starting with Malaysia and Vietnam.
Backed by Keppel Land, the logistics services provider had set online-to-offline capabilities in Estella Place shopping mall in Ho Chi Minh City, Vietnam, enabling customers to collect their purchases within the mall or have them delivered to their home.
Interactive kiosks also had been rolled out in the mall to feature promotions and products. This integration of online and offline platforms aimed to provide a more engaging and convenient shopping experience, said UrbanFox.
Over in Malaysia, the logistics vendor was appointed by the Malaysian Digital Economy Corporation as a cross-border e-commerce initiative partner. With this, UrbanFox said it planned to set up a corporate office and digitally-enabled warehouse in Shah Alam, Selangor.
UrbanFox's managing director Joe Choa said it helped brands market their products on online marketplaces and provided "a one-stop-solution" for their logistic needs, including warehousing, inventory management, and last-mile fulfilment.
Largest Amazon Campus Now In India
The US e-commerce giant has opened its largest campus in Hyderabad, India, which boasts 15,000 work points and spans 1.8 million square feet of office space.
Sitting on 9.7 acres, the new campus is Amazon's first owned outside of its home market and largest in terms in terms of area and headcount, said its vice president of global real estate and facilities, John Schoettler.
The site also is the first to house some of the company's new in-house services such as the Alexa Pod and Inside Day 1 Alexa Skill, which is a beta concept aimed at boosting employee engagement.
The Hyderabad campus features 12 office floors, each themed by crafts, music, art, and textiles, as well as three floors of amenities. It also has 290 conference rooms and three scrum areas on each floor to facilitate collaboration.
Schoettler said: "With Amazon India witnessing a tremendous opportunity in having a very large and active customer base, setting up the new office space marks as an important milestone to the company's mission of becoming 'customer centric'. The new campus will facilitate team members from different parts of the business, with a diverse range of skillsets, to come together and work on behalf of local and growing businesses."
Adphorus Looks to Tap APAC Demand for Facebook Marketing
Travel marketing vendor Adphorus is looking to tap growing demand for Facebook marketing services in Asia-Pacific with new hire, William Chan, who has been appointed sales director for the region.
A subsidiary of Sojern, Adphorus is a Facebook and Instagram Marketing Partner, and offers the technology and expertise to help travel brands with their advertising initiatives.
Adphorus CEO Volkan Çağsal said: "Facebook can be challenging for marketers in all business sectors. However, the travel sector in particular benefits from adopting a marketing science strategy that is executed through a continuous test and learn method to optimise campaigns and drive performance… With the continued growth of smartphone ownership and internet access, along with a huge number of daily active users in Asia-Pacific, a Facebook Marketing Partner is critical to keep ahead of the competition."
Pointing to Facebook's second-quarter 2019 results, Adphorus said the social media's Asia-Pacific daily active users climbed from 453 million to 615 million over the past two years. Monthly active users also grew from 756 million to 1 billion.
"Today we're helping many Asia-Pacific brands run hundreds of simultaneous experiments to improve their bookings volume and returns on ad spend, and William will be an invaluable addition to our team as we continue to accelerate our growth in this region," Çağsal said.
Line Pay Integrates With WeChat Pay
Line Pay says its merchants have begun integrating WeChat Pay and, when completed, will enable WeChat users to scan a QR code at a Japanese Line Pay merchant's store to pay for their purchases using their WeChat Pay credit.
With the messaging app highly popular in China, the integration would provide significant convenience to Chinese visitors in Japan. This partnership would only apply to WeChat payments in Japan, so Line Pay still would not be supported at WeChat payment points in China.
Merchants in Japan would be able to combine and manage payments made with all options in a single account as part of the Line Pay Global Alliance, and without the need for separate registration or screening.
The global alliance consolidated the steps needed to handle multiple payment options into a single process, easing the support for Line Pay payments in Japan and other payment options from tourists. Some 8.38 million Chinese tourists visit Japan a year, while WeChat has 1.11 billion users.
Merchants would not need to fork out additional fees for processing WeChat Pay paynments until July 31, 2021.