Weekly Focus APAC: SEA Consumers Trust AI Recommendations More Than Brands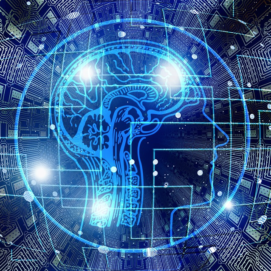 In this edition of Weekly Focus APAC: SEA Consumers Trust AI Recommendations More Than Brands; Carro Grabs More Funds & Acquires Indonesian C2C Firm; Vietnam Telco Group Launches Ride-Sharing App; Line Consortium Approved to Set Up Digital Bank in Taiwan; and China Unicom Adds AI to Customer Service with JD.com Deal.
SEA Consumers Trust AI Recommendations More Than Brands
Some 77% of consumers in Southeast Asia trust recommendations from search engines, while 70% rely on e-commerce sites for recommendations. In comparison, 44% say they trust information provided directly from traditional business websites.
Even mobile apps, at 67%, were a more trusted source of recommendations amongst these consumers, as were voice-based personal assistants at 48%, according to Cognizant's Customer of the Future study. The survey polled 6,500 consumers worldwide, of which 32% were from Asia-Pacific.
Some 41% of Southeast Asian consumers said they would trust brand recommendations of their voice-based personal assistant.
In addition, they were willing to let these artificial intelligence (AI) machines automatically make some purchases on their behalf, with 73% saying they would do so for tickets, 65% for travel bookings, and 54% for making appointments such as medical and car servicing.
Some 65% in the region described customised experience as vital, with 55% expressing satisfaction with the current level of personalisation offered by traditional businesses such as banks, telcos, and insurance companies.
However, when it involved payments, 30% of Southeast Asian consumers said they had abandoned a purchase in the past 12 months due to poor payment experience.
Cognizant's Asia-Pacific associate vice president for Centre for the Future of Work, Manish Bahl, said: "Traditional companies will need to go the extra mile in overhauling their digital infrastructure, go-to-consumer strategies, and customer experience goals. These companies will have to adopt a three-pronged approach…[to] 'reimagine' their brand; 'rebuild' digital reputation to reach augmented customers, and 'rethink' their relevance to form deeper relationships with consumers and resonate with their behaviour."
Carro Grabs More Funds & Acquires Indonesia C2C Firm
Singapore-based automotive marketplace Carro has added USD$30m (£24.69m) to its coffers and made an acquisition to boost its footprint in Indonesia.
The amount raised was part of its Series B round, for which it previously secured USD$60m (£49.39m), and saw participation from new investors such as SoftBank Ventures Asia and EDBI as well as existing investors including Singtel Innov8 and Golden Gate Ventures.
With the latest funds injection, Carro now has shored up a total of USD$100m (£82.31m) since it launched in 2015.
The additional funds would drive its expansion efforts across Southeast Asia, starting with its acquisition of Indonesian consumer-to-consumer (C2C) e-commerce site Jualo.com, which processed transactions worth more than USD$1bn (£823.09m) last year.
Founded in 2013, Jualo.com connects buyers and sellers who trade new as well as used goods across 300 categories, including cars, motorcycles, property, fashion, and electronics. The site has more than 4 million users per month and its goods are traded across all of Indonesia's 34 provinces.
Carro's CEO and founder Aaron Tan said: "Our acquisition of Jualo.com will further boost the reach of our proprietary technology platform in Southeast Asia, especially as Indonesia is the region's largest automotive market. This also underscores our commitment to provide better automotive trading experiences to Indonesians and propels our growth in Southeast Asia."
Vietnam Telco Group Launches Ride-Sharing App
Viettel Post has introduced its own ride-hailing app, called MyGo, and aims to create a "sustainable and affordable service" for Vietnam's population.
The courier delivery services unit of Vietnamese telco Viettel Group, Viettel Post said it would differentiate itself by pledging not to raise prices during peak hours and bad weather.
It noted that other ride-hailing market players currently relied heavily on marketing and discounts. This, however, was not a sustainable operational model since it would be difficult to cut a profit, said Viettel Post CEO Tran Trung Hung.
Hung said: "Our marketing strategy will be different. We will not put too much money into cash-burning promotions. Rather, we will deliver long-term benefits to our partners and customers."
Citing the company's research, he said demand for ride-sharing and delivery services went beyond major cities, with consumers in small cities expressing interest in such services. However, he noted, other market players had failed to meet customer demand outside the main cities, and this presented business opportunities for Viettel Post.
Available on Google Android and Apple iOS, the MyGo app can be used to access car, motorcycle, delivery, and transport services, the company said.
To date, Viettel Post said 105,000 drivers had registered with MyGo and would offer services in 63 cities and provinces across Vietnam.
It also unveiled plans to expand the service to other markets including Myanmar and Cambodia by year-end.
Line Consortium Approved to Set Up Digital Bank in Taiwan
The Line Bank Preparatory Office consortium says it has secured a permit by Taiwan's Financial Supervisory Commission to establish an internet-only bank.
The group comprises Line Financial Taiwan, which has the majority share of 49.9%, Taipei Fubon Bank, CTBC Bank, FarEasTone, Standard Chartered Bank, Taiwan Mobile, and Union Bank of Taiwan.
The consortium said it planned to launch banking services that tapped artificial intelligence (AI), big data, and financial technologies, while ensuring "responsible innovation". It aimed to establish itself as a "trusted bank" and with deep roots in the Taiwanese market, where it looked to "promote financial inclusion for all through ubiquitous, internet-only banking services".
Noting that the country had a customer base of 21 million, Line Bank Preparatory Office said Taiwan was "a very important market" for the consortium.
China Unicom Adds AI to Customer Service with JD.com Deal
Chinese telco China Unicom has integrated artificial intelligence (AI) functions into its voice-based customer service system, which will see customers speak with a bot.
Deployed through a partnership with Chinese online retailer JD.com, the feature would support customers in Sichuan who called China Unicom's service hotline. They would be greeted by the AI-powered system, which then would direct them on where to go or transfer them to a human customer agent, where necessary.
The partnership also would see the integration of AI with China Unicom's public WeChat account, handling customer queries via text.
In addition, JD.com would help develop an AI-based precision marketing tool to ensure marketing initiatives reached the right audiences. "The partnership between JD.com and China Unicom Sichuan will help to significantly reduce bottlenecks in customer service, while further enhancing the overall service level provided by China Unicom Sichuan to customers," the partners said.
The technology used to power the customer service system was based on JD.com's own customer service chatbot, which was built to help handle the "millions" of customer queries the e-commerce platform had to handle a day.
During the company's June 18 anniversary sales event, the chatbot processed more than 32 million inquiries, resolving 90% of these independently.