Q&A with Sardel, as DTC Brand Looks to Disrupt Cookware Market
by Hugh Williams on 5th Aug 2019 in News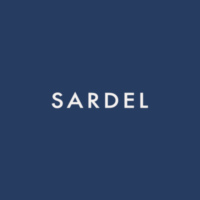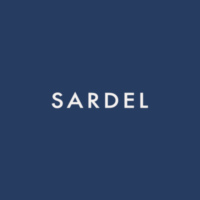 Recently launched direct-to-consumer cookware brand Sardel is looking to shake up their industry. In this Q&A with DTC Daily, Sardel's founders (and brothers) Daniel, Andrew and Ross Kamhi talk about how they have sought to find their gap in the cookware market, and why selling directly to their consumers has helped them grow. 
What is Sardel and how are you looking to disrupt the traditional cookware industry? 
We are three brothers who founded Sardel, a new company that sells high-quality stainless steel cookware. Sardel's cookware line consists of six products, all of which are made in Italy. Our goal is to disrupt the cookware industry in a number of different ways.
First, we want to improve the process of shopping for cookware. Buying cookware has traditionally been a confusing process for most home cooks. Legacy brands sell a wide range of different product lines, all made with different materials (stainless steel, copper, aluminium, cast iron, etc.) and sold at different price points. Most consumers have trouble making sense of the overwhelming number of options and deciding what cookware product best fits their needs. At Sardel, we simplify the buying experience by selling a curated selection of products (that can be purchased as a set or individually) and explaining clearly what each product should be used for. We also explain, in simple terms, why the materials and production process we use matters. For example, we detail on our website what it means when we say that our products are 5-ply stainless steel, and why this results in a durable, effective, and versatile product. In short, we guide customers through the purchasing process in a way most brands don't.
Second, we sell high-quality stainless steel cookware at a more affordable price than traditional high-end cookware brands. Currently, consumers largely have two options when buying cookware: they could either splurge on a high-quality product that lasts a lifetime or buy cheap products that are ineffective and wear out fast. Sardel fills the void, selling a high-quality product at an attainable price. And because we sell directly to consumers through our website, we cut out the retail middleman, meaning we can offer our cookware at a price that won't break the bank.
Third, our goal is to become an educational resource for home cooks. There are many simple techniques that people can use to get more out of their cookware and improve their cooking. For example, adding oil to a pre-heated pan can make searing easier and more effective. Unlike many of the legacy brands, we want to engage with our customers even after they purchase cookware from us. Our goal is to provide informative content to our customers that encourages them to cook and feel confident in the kitchen.
Why did you choose to sell via DTC? What do you see as the advantages of the model for your business? 
Our overall mission is to make cooking more accessible and we found that we could accomplish this goal by selling direct-to-consumer. One advantage of the DTC model is that it gives us a direct relationship with our customers. This allows us to quickly integrate feedback from them about our products, either by improving products we already sell our by developing new offerings. In addition, our direct relationship with our customers allows us to provide educational cooking content that we hope will inspire people to cook more and host dinner parties, which is a significant part of our mission.
Another advantage of the DTC model is that enables us to sell our high-quality products at a more affordable price than traditional retail brands. This is one of the main reasons we started Sardel.
As the brand begins to gain traction, how are you looking to continue to bring in new customers?
We're looking to grow in a variety of different ways. Word-of-mouth has been a large part of our growth so far and we hope that this continues as we gain more traction. We also will be focusing on IRL experiences, such as hosting dinner parties, pop-up events, and working with select retail partners. We understand that it can be challenging for customers to make purchases online, especially for luxury items, and so we want to be sure to provide people with the opportunity to interact with our products and our brand.
Another focus of ours as we grow is to continue to provide educational content, such as by creating cooking videos and collaborating with people who already develop cooking content through their own media channels. Many people who are interested in learning how to cook spend time watching videos to understand different cooking techniques and learn new recipes. We want to create original content that teaches people how to cook and introduces them to our products, and also that demonstrates the advantages of cooking with high-quality products.
As you grow, how do you think you'll use customer data and insights from your e-commerce site, to develop your product? 
We've already been able to learn from customer data that there is high demand for certain products that we didn't expect to see. This personalised information allows us to better understand what our customers want and need in the kitchen, which will allow us to develop future products and provide a more personalised shopping experience for each customer. We want to make sure that our customers find exactly what they are looking for when they visit our store, whether that's a specific product or an article about how to properly sear a steak. Effectively using customer data makes this possible.
What does the next 12 months have in store for Sardel? 
Our goal over the next year is to increase brand awareness and give people additional opportunities to learn about our products. The first few months of our soft-launch were extremely important for us, because it allowed us to learn about our customers and get feedback on their overall experience with Sardel. Now that we have a strong foundation, we're excited to scale and grow the company. Part of that will be hosting a lot of dinner parties and cooking some delicious food!