Gousto Raises £30m Only Six Months After Last Round; Stashbee Surpasses Funding Goals
by Hugh Williams on 16th Jul 2019 in News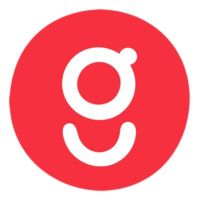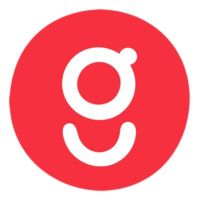 DTC's Daily Digest brings you the latest news on the world's fastest growing direct-to-consumer brands. In today's edition: Gousto raises £30m only six months after last round; Stashbee surpasses funding goals; High price of growth in the scooter market. 
Gousto raises £30m only six months after last round
Recipe box delivery company Gousto has secured £30m in a funding round led by London private equity firm Perwyn.
Gousto will use the investment, which takes its total funds raised to more than £100m, to develop artificial intelligence technology. The company will hire more than 100 tech employees by 2022 as it expands its current 80-strong London-based team. 
The UK recipe box market is expected to exceed £1.5bn by 2022, the company said. Perwyn joins existing investors including BGF Ventures, MMC Ventures, Canaccord Genuity, Unilever Ventures and Joe Wickes. 
Gousto is the only company globally in the industry to have automated production, powered by data science. The business says this allows them to offer customers the most choice (over 40 weekly recipes), and best delivery options. 
This news comes only six months after Gousto raised £18m, and a £28.5m round in March 2018. The funding comes at an intriguing time, with HelloFresh and Simply Cook among other leading players competing for market share. Gousto will look to use the AI it develops as a point of differentiation, offering superior customer experience. 
Stashbee surpasses funding goals
Stashbee, which calls itself a storage app for the sharing economy generation, has raised £2.3m on Seedrs. This far surpasses its original target of £1.6m. The business had a pre-money valuation of £9m. 
The company estimates that there's 1.5 billion square feet of under-utilised space in warehouses, spare rooms & garages right across the UK which is sitting idle and untapped. By connecting those who have space, with those looking for storage solutions, Stashbee wants to make more of that space. 
The funding round will be used primarily to fuel further growth. In 12 months the business grew almost seven-fold (and over eleven-fold in terms of square footage on the platform). Marketing spend over the next period will focus on achieving London-wide coverage, and following on from successful city trials, launching in other major cities across the UK and developing a nationwide presence. The team will also be making strategic hires across market, technology and finance. 
High price of growth in the scooter market
Financial figures from scooter business Bird, show the high price being paid for growth in the scooter market.
The scooter company and its best-known rival Lime have each raised hundreds of millions of dollars, totalling more than USD$1bn (£800m) between the pair. It is also reported that Bird is seeking USD$300m (£241m) more, matching a sum raised by Lime earlier this year.
The report, which is from The Information, says that in this year's first quarter, Bird lost nearly USD$100m (£80m) while revenue shrank sharply to only about USD$15m (£12m). In the spring, it told people it was down to about USD$100m in cash, even after raising more than USD$700m (£562m) over a year and a half. In the third and fourth quarters of last year, Bird said it generated about USD$25m (£20m) and about USD$40m (£32m) in gross revenue. 
This means that Bird's revenue has fallen while its losses have continued. The result of such quarters would be dwindling cash. Bird will, therefore, have to raise during a time when its numbers aren't pointing in the right direction.