Staking a Claim for Growing Budgets in DTC
by Hugh Williams on 4th Jun 2019 in News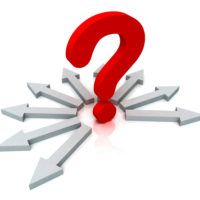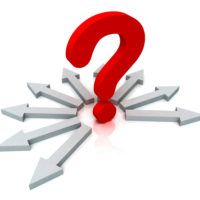 DTCs are getting larger and richer, and with this comes the desire to accrue more power and wealth. During a DTCs' initial growth, Facebook and Instagram are their best friends, helping them engage with their core audience, and build a solid set of fans. However, as DTCs strive for growth, they will have to explore new avenues of customer acquisition if their customer base is to expand.
With greater budgets comes greater ambition. Brands like Away, GetYourGuide, and Rent the Runway have all recently achieved Unicorn status (a valuation of over USD$1bn), and there are plenty of other DTCs queueing up behind them, which are seeing huge valuations, growth levels and revenue rises.
As this growth continues, brands will want to expand their customer base, and realising that there is significant budget up for grabs here, some big players are set to come sniffing. So what are the main options for DTCs looking to increase their reach?
- YouTube: even though search is already huge for DTCs, Google sees YouTube, which has just formed a 'DTC Council', as a great way to engage challenger brands. The council aims to discover DTCs' priorities in terms of audience targeting, ad priorities, and types of ad products, with the conclusion being that DTCs are focused on driving new customer acquisitions, subscriptions and purchases. With this knowledge, expect to see a raft of products targeted at boosting performance metrics.
- The TV industry: if you're looking to reach a wider audience, there are few better channels than TV. What's more, the likes of NBCUniversal, CBS, and Viacom are looking to partner with more DTCs, which they previously shunned for lacking appropriate budget. While DTCs only accounted for 3% (USD$2bn) of TV ad spend in 2018, the number of these brands running ads on national TV in the US has nearly doubled in the past two years. And these guys aren't just taking day-time slots, with Habito's ad in the middle of the Game of Thrones finale, proof of their intent and interest is here.
- Snapchat: Facebook and Instagram aren't the only social platforms with a DTC play. Snapchat's Discovery Story Ads are proving a big hit with DTCs. These are branded tile formats that appear in a feed next to popular shows and publishers, and allow DTCs to showcase their product portfolio. They also gauge consumer intent by encouraging viewers to click through to view the products, playing to the performance-oriented nature of DTCs.
DTC matchmaking
With YouTube's recent DTC Council concluding that DTC brands are looking for ways to drive new customer acquisition, subscriptions, and purchases, which platforms are best placed to help them do this, and take a big chunk of new DTC money in the process?
TV and DTC could be soul mates
TV is perhaps best poised to take this budget. The shoe fits perfectly in this instance, with DTCs looking to increase their reach, and NBCUniversal, CBS and Viacom all having access to hugely diverse audiences, with socio-economic levels, age, race, gender, and interests all varying from show to show. DTCs, many of whom still don't possess the budgets of traditional brands, will find this data invaluable, as they look to target new customers, without wasting money on those who will never have an interest in the product. Throw into this the brand safety associated with TV buys (you know the exact content between which you will be advertising), and TV is a very attractive proposition for DTCs with that sort of budget.
If there is a sticking point in the burgeoning relationship between DTCs and TV, it will be budget. In the UK alone, the final episode of Game of Thrones attracted 3.2 million viewers at 2am, with another 500,000 watching on catch up the following day. In the US, 13.6 million people tuned in. The exposure advertising here would give brands would mean the price of the slots will be huge. Habito are a well established business, with over £24m raised in under five years, and over 100 employees, so can afford these sort of placements (though not regularly). DTCs smaller than Habito will struggle to do so. That said, Game of Thrones is a special case with ridiculous viewing figures. While some DTCs will be priced out of the most expensive slots, connected TV and on-demand services (and even linear TV, though its popularity is falling sharply) offer more opportunities for smaller DTCs looking to expand their reach through TV.
YouTube hindered again by brand safety
YouTube will also be a helpful tool for DTCs. The fact that it's an online channel means that ads on YouTube will drive more purchases than TV ads, as consumers can simply click through to the page, and purchase in a few clicks. Like TV, YouTube also has a diverse audience set, and with the launch of their DTC Council, there will be some ad formats tailored to DTCs on the horizon. The issue, as it has been for years, will be brand safety. Google recently said that YouTube may never be 100% brand safe, a statement which will cause concern for DTCs with tight budgets. Spending years frugally crafting a brand image, only have to it ruined by placement next to harmful content, is not an attractive proposition. If DTC brands do get into YouTube, it is likely they'll look to buy directly from premium-quality content publishers. The issue here again could be budget, with higher demand sure to drive up price if DTCs come flocking to these premium publishers.
Snap's lack of diversity could hold it back
Advertising on Snapchat will provide placement next to well-known, high quality publishers, and offer the opportunity to click on the ad, view the portfolio, then go the DTC's site and make the purchase. What's more, the price of the ads compared to Instagram ads (USD$2-4, compared to USD$10-16) is enough to make DTCs consider Snap's ads as a tool to drive purchases. The issue is that when it comes to shoppable social, Instagram is king, with the ability to make a purchase without even leaving the app. For brands on a tighter budget, Snap is a great option, but if you want more purchases, you're better off focusing on Instagram. The usefulness of Snapchat as a means for expanding an audience is also limited. The number of DAUs fell from Q1 2018 to Q4 2018, and while this trend was bucked in Q1 2019, only 17.5% of Snapchat's audience is over the age of 35, with 58% under 25. Unless you are trying to attract a younger audience, it seems like Snap may not be the answer to your expansion dreams.
The options for DTCs looking to get new customers to their brand are vast. As well as the ones mentioned, channels like OOH will be huge to expanding reach. While TV certainly seems like the best option, the right choice will depend on your budget and the audience you're trying to reach. As DTCs continue to grow, experimentation will be vital for finding the right acquisition channel for the individual business.