How DTC Brands are Using Programmatic for Business Growth
by Lindsay Rowntree on 30th Jan 2019 in News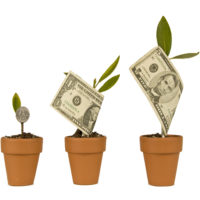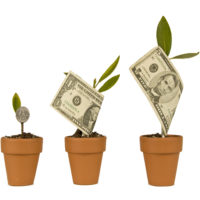 DTC brands are usually digital-first in their nature and have ambitious growth targets – this means they need to acquire customers at speed and the best way to do this is through marketing, writes Lloyd Greenfield (pictured below), client partner at The Programmatic Advisory, in this piece exclusive to ExchangeWire.
Given the importance of marketing for their growth, DTC brands typically start with running paid search and paid social marketing activity in-house from an early stage – these platforms offer them access to millions of prospective customers at the push of a button with tools that are relatively easy to use.
Owing to their digital-first nature, they have a major strength in terms of collecting and activating consumer data within their marketing campaigns - they will rarely struggle to get access to detailed page and customer data which is a common challenge that some legacy brands face. This is hugely important for the success of digital-based marketing, because the more a brand knows about their customers, the more informed their buying strategies are likely to be and therefore the campaigns are significantly more effective.
Once paid search and paid social have been saturated, what next?
Direct-to-consumer (DTC) brands are now starting to embrace programmatic advertising by taking control of it from an early stage, as paid search and paid social programs are starting to reach saturation point and the cost of acquisition is only rising. Whether is it the empowerment of third-party service providers, or by managing execution themselves, DTC brands are leveraging the aforementioned strengths in digital and data to gain further market share through effective programmatic advertising. So, what makes DTC brands well equipped to take control of their programmatic advertising?
For the DTC brands we have worked with at The Programmatic Advisory, they also often control creative production in-house and increasingly now, programmatic advertising. A test-and-learn approach is vital for a strong programmatic campaign simply because of the vast amount of choice available to marketers when running campaigns. With the ambitious growth targets set at many direct-to-consumer brands, testing is more of a necessity than an add-on in marketing activation.
Programmatic is tougher to run in-house than paid search and paid social
Programmatic on the surface can be relatively simple – log in to a DSP, upload some creative assets, add some budget, select 'algorithmic buying', and away you go. However, this is a complete misnomer and will often lead to terrible performance against a need for growth.
The first challenge for brands is to navigate the complexities of the ad-tech landscape. There are multiple technologies to choose from, all with subtle differences, that could make a big impact on the performance of programmatic campaigns. Successfully navigating these complexities is no easy task. To do so, the brand will need to firstly understand their specific tech requirements across buying, ad serving, creative, brand safety and data management and then understand the value of the unique selling points offered by the hundreds of tech providers on the market and select the partners which are capable of delivering relevant requirements.
Whether they plan on buying media in-house or through partners, they will also need to understand the complexities of buying programmatically. For a brand to understand complexities such as inventory sources, auction mechanics, brand safety and optimisation, they will need to invest in talent. This doesn't necessarily mean that extra resource will necessarily be needed but it is recommended due to the amount of time and attention needed to get programmatic of the ground and performing well. This talent isn't always easy to come by as they will be competing with brands and agencies where the supply of talent is limited.
Programmatic can take time to learn, but a strong setup will enable faster growth versus the competition
This understanding takes time to learn but is crucial to get the best out of a programmatic strategy. Too often we see brands investing in programmatic advertising without a strong understanding of it or a clear strategy which often leads to a poor return on investment. The time taken to upskill may put off some brands as their marketing teams often have multiple responsibilities and rely on making quick decisions.
Every brand, regardless of whether they are direct-to-consumer or not, should take more control of their programmatic strategy and should start by becoming more informed on the complexities of it. Working with partners that give brands insight into the mechanics of programmatic and help them to upskill at their pace will empower them to make better decisions and take more control of their programmatic strategy.This content was originally published in ExchangeWire.com.