Net-a-Porter Partners with DTCs; Magic Spoon Launches DTC Cereal Brand
by Hugh Williams on 2nd May 2019 in News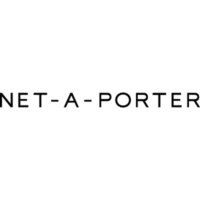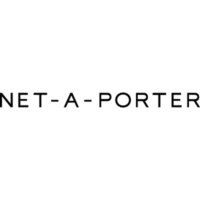 DTC's Daily Digest brings you the latest news on the world's fastest growing direct-to-consumer brands. In today's edition: Net-a-Porter partners with DTCs; Magic Spoon launches DTC cereal brand; and Instagram launches 'shop the look'.
Net-a-Porter partners with DTCs
Net-a-Porter has announced a partnership with seven direct-to-consumer brands with cult followings. Reformation, Doen, Line By K (which launched in the last few weeks), Franke Shop, Maison Cleo, Harmur and Art Dealer, will all go live on the site in the next few weeks.
Net-a-Porter is traditionally associated with shopping luxury heritage brands, but this announcement sees them tap into the social following of these brands, who have a combined following over two-million on Instagram alone.
For the DTC brands, the partnership represents a step up in their strategies to engage a wider audience, beyond their immediate fan base on social media. Partnering with a brand the size Net-a-Porter will put the DTCs in front of the eyes of a global fashion-savvy audience they will not have previously had access to. It is also a safer bet than selling their produce on a platform like Amazon, as Net-a-Porter allows them to maintain a luxury image, placing them alongside some of the world's leading fashion brands. The established fashion brands already on Net-a-Porter may not be so happy though, as this move is a sign that challenger fashion brands have reached the mainstream.
Magic Spoon launches DTC cereal brand
Magic Spoon, a DTC brand that launched in April, is looking to change the way American consumers buy cereal. Due to a public wariness around the amount of sugar cereal contains, a trend towards healthier breakfast options, and consumers who are increasingly willing to buy their groceries online, cereal brands have been through a tough time of late.
By cutting out the middleman (supermarkets, in this case) Magic Spoon is looking to reverse this trend, with their low-carb, high-protein cereal - but will it be a success? Gabi Lewis, "People have been primed the past several years to buy new and exciting products online. There's such a dearth of good options in the cereal category. And it's a category that people grew up with and loved so much that they're really excited to find something that's a reinvention of what they know as cereal."
At USD$39 (£30) for four boxes, however, the price point might be enough to deter some customers. However, shoppers are willing to spend more money to get high-quality, healthy products, so if Magic Spoon can position themselves as a healthy living brand, they could be onto a winner.
Instagram launches 'shop the look'
Facebook is revamping its apps with more DTC features, while stressing privacy. The social media giant is launching a 'shop the look' feature for social influencers. The direct-to-consumer (DTC) feature will let creators tag products in their posts and handle purchases directly in the app.
Instagram's new DTC shopping features will let influencers generate direct sales from their posts, giving them more creative tools to interact with loyal followers. The news follows Instagram's announcement of the native checkout feature that lets users buy products without ever leaving the app. Similarly, WhatsApp this year plans to add product catalogs that let marketers showcase a broader range of wares and keep users on the app for longer.
The news regarding Instagram, coming hot on the heels of their native checkout feature mentioned above, ensures that Instagram will be cemented as the go-to social platform for all DTCs, both allowing easy checkout, and additional sales via the 'shop the look' feature.