Freetrade Raises More Than £3m During First Two Days of Crowdfunding Campaign; DTC Outdoor Essentials Brand Kinfield Launches
by Mathew Broughton on 27th Jun 2019 in News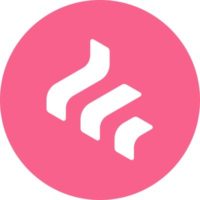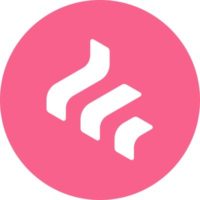 DTC's Daily Digest brings you the latest news on the world's fastest growing direct-to-consumer brands. In today's edition: Freetrade raises more than £3m during first two days of crowdfunding campaign; DTC outdoor essentials brand Kinfield launches; and HiyaCar expands to Brighton.
Freetrade raises more than £3m during first two days of crowdfunding campaign
Freemium investment app Freetrade has raised over £3m during the first two days of its latest crowdfunding campaign on Crowdcube, aimed at supporting the company's engineering capabilities and funding its expansion into the EU. This follows on from a previous successful public fundraising round in April this year, which raised £2m. Since then Freetrade has seen its customer base grow by more than 100%, to approximately 30,000 users.
In a blog post Freetrade's head of growth Viktor Nebehaj explains Freetrade's mission: "Right now, we think the UK investing industry is broken. Commissions and fees are high (up to £12/trade) and the big platforms are clunky, desktop-first, non-transparent and cater primarily to veteran, middle-aged investors. All of this makes it harder for millennials to invest … UK stocks and ETFs will be available from day one, and US stocks will follow soon after, all tradable with no commissions."
DTC outdoor essentials brand Kinfield launches
Ethical outdoor beauty and personal care brand Kinfield has launched today in the US. The company, which uses vegan-friendly all-natural ingredients in its products has debuted with a mosquito repellant, after-sun mist and moisturiser. The firm plans to expand the range and enter new markets once it has built momentum through marketing interactions. While the range will be online-only initially, the company may consider selling via traditional retail outlets as well.
"Kinfield was founded with the hope of creating a happier, healthier world by enabling us to spend more time in the great outdoors," says Kinfield founder and CEO Nichole Powell. "There's an opportunity to create a new suite of products that are clean, effective, and part of a modern brand. When asking for product recommendations from friends, I heard over and over again that they felt guilty about using or were unhappy about using conventional products."
HiyaCar expands to Brighton
Car-sharing company HiyaCar has launched in Brighton, marking the latest expansion of the 'Airbnb for cars', and competitor to French startup Drivy. HiyaCar now has more than 60,000 users across the UK, who are able to rent out vehicles from other users using a keyless entry system and app. The expansion follows an investment of £5m from Kwik Fit owner Itochu in October 2018.
"There is nobody that does genuine peer-to-peer cars," said Graeme Risby, founder of Hiyacar, "for whatever reason they try to hit profit too quickly and move to fleets. We don't need to put more cars on the road, this investment gives us two years to give this a go with a global partner."