The Craftory Invest in TomboyX; Urban Raises USD$10m
by Hugh Williams on 15th May 2019 in News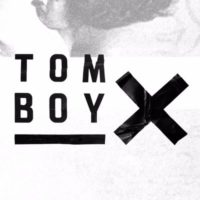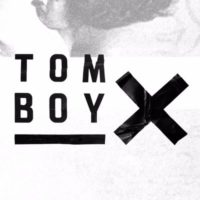 DTC's Daily Digest brings you the latest news on the world's fastest growing direct-to-consumer brands. In today's edition: The Craftory invest in TomboyX; Urban raises USD$10m; Stitch Fix launches UK business.
The Craftory invest in TomboyX
TomboyX, a US-based, direct-to-consumer, gender-neutral underwear brand, has today announced the close of a USD$18m (£14m) Series B funding round led by UK investment house,  The Craftory. With this deal, The Craftory becomes TomboyX's majority shareholder.
The company raised USD$4.3m (£3.3m) in Series A financing last year, which brings total funding to more than USD$25m (£19m). As part of the deal, The Craftory directors will join the board of directors alongside Pauline Brown, lead investor for TomboyX's Series A round.
"We are extremely proud to be welcomed to join the team as they expand their global reach and continue to design innovative sustainable pieces," Elio Leoni Sceti, co-founder, The Craftory said. "It is crucial that companies like TomboyX continue to champion self-esteem as we move towards a more open, progressive society."
When DTC Daily spoke to Sceti in October 2018, he explained that The Craftory only wants to hear from challenger brands that meet their 'Righteous Causes', which include championing self-esteem and progressing society. Tomboy X certainly meets both of these criteria.
Urban raises USD$10m
Urban, the London-headquartered company that lets you book massages, osteopathy, and facial and nail services on demand, has raised USD$10m (£7.7m) in Series B funding. The round, which includes an earlier USD$4.5m (£3.5) equity crowdfund, is led by Accelerated Digital Ventures (ADV).
The funding will be used to help Urban become a one-stop shop for on-demand wellness services, with new product categories planned, including fitness. Jack Tang, founder, Urban, also told TechCrunch that he wants the business to add digital-only wellness offerings, harnessing the skills of its practitioners where a face-to-face booking isn't needed, in addition to a planned content push. This, he believes, will help Urban to launch in further cities and countries in the future, but with lower user acquisition costs because its brand will already be known. The company currently operates in several U.K. cities, along with Paris.
Urban has already begun the process of recruiting a team of 30 engineers in Lithuania at its Vilnius office. The Lithuania team will work on all aspects of the platform, including the client-facing apps, the practitioner business software, Urban's corporate offering and data science projects.
Stitch Fix launches UK business
US fashion tech company Stitch Fix is launching in the UK, bringing its online personal styling service out of the States for the first time.
Stitch Fix wants to streamline the shopping experience for everyone. By using human stylists alongside algorithms it aims to create a smarter and faster way to buy clothes that fit you.
Potential customers sign up to the site and create a Style Profile, adding information such as their age, height, weight, as well as preferences for fit. This amounts to around 85 different data points. Then, you can request a 'Fix', whereby a personal stylist curates fix items based on your data and lifestyle and sends them to your door for a mere £10 styling fee.
The UK will pose a different sort of challenge from the US, as Stitch Fix expands outside its home market for the first time. UK shoppers are fairly tech-savvy and more used to online shopping compared with their US counterparts, but then this also means there is the need to demonstrate to them that receiving curated items is better than browsing themselves.