Monzo Rolling Out Small Business Product; DoorDash & Lunar Way Secure Funding
by Hugh Williams on 18th Feb 2019 in News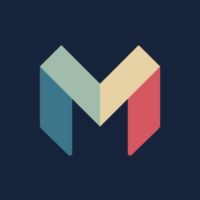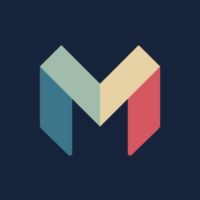 DTC's Daily Digest brings you the latest news on the world's fastest growing direct-to-consumer brands. In today's edition: Monzo rolling out small business product; DoorDash raising USD$500m; Lunar Way secures venture funding.
Monzo rolling out small business product
London-based digital bank Monzo is testing a limited number of business accounts as part of a wider strategy to expand beyond its base of mobile-based personal account customers.
Monzo will limit the test to a trial group of 100 sole traders and limited companies, and has also set up a waiting list. "We're taking our very first steps towards business accounts with a small test for 100 businesses", the company said in a post that Monzo CEO Tom Blomfield retweeted.
The business account holders will be able to pay others and get paid more quickly, manage funds, and keep track of budgets and expenses.
DoorDash raising USD$500m
DoorDash is in the process of raising a USD$500m (£387m) round, The Wall Street Journal reports. The round would reportedly value DoorDash at more than USD$6bn (£4.7bn) and possibly up to USD$7bn (£5.4bn).
Last year, DoorDash raised a USD$250m (£194m) round of financing that valued the company at USD$4bn (£3.1bn). In total, DoorDash has raised nearly USD$1bn (£770m) in funding from investors like SoftBank, Sequoia, DST Global, Kleiner Perkins, and others.
Earlier this year, the food-delivery startup became the first startup to operate in all 50 states in the U.S.
Lunar Way secures venture funding
Lunar Way, the Nordic banking app, has raised €13m (£11.4m) in venture funding led by SEED Capital.
According to a report, Greyhound Capital, Social Capital, and individual investors also participated in the round of funding. The fintech recently announced that it received a PISP payment license enabling it to offer more banking services, including making payments on behalf of customers.
Lunar Way founder Ken Villum Klausen recently said the payment licenses enable the company to direct banks to make payments, pay bills, or make retail purchases from their accounts. Customers who sign up with Lunar Way can connect an existing bank account and then control their finances via the startup's platform.
Lunar Way is also a national Danish account, which is a bank account that all citizens are required to have. The funding will be used to speed the pace of growth for its app, which aims to scale across the Nordics.
There's no shortage of new banking apps entering the market across Europe, thanks to new EU regulation to allow healthy competition to come in and take on the legacies; something that's apparently much needed in the Nordic region. Here's hoping the latest round of funding will help cement Lunar Way's place among the traditional banks in the market.