Flipkart Owner Invests in Milkbasket; Altr Crowdfunding for Global Reach
by Hugh Williams on 30th Apr 2019 in News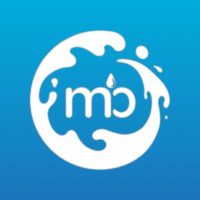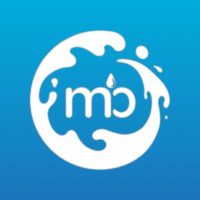 DTC's Daily Digest brings you the latest news on the world's fastest growing direct-to-consumer brands. In today's edition: Flipkart owner invests in Milkbasket; Altr crowdfunding for global reach; and VC funding in LATAM skyrockets.
Flipkart owner invests in Milkbasket
Hyperlocal delivery startup Milkbasket has raised USD$2.86m (£2.2m) in a debt-funding round, with Flipkart co-founder Sachin Bansal investing in the round through his tech fund, BAC Acquisitions.
The funds will help this milk and grocery delivery startup reach the required capital expenditure and research and development across domains. Milkbasket began its journey as a milk-delivery startup. Over the last four years, the company has expanded to fulfil the grocery needs of a household every day before 7am. Prior to this round, Milkbasket has raised nearly USD$16m (£12m).
The startup enables users to top-up their e-wallet with a pre-decided amount and use it to place an order anytime before 12am to receive it by 7am. A user can create flexible orders according to their needs and preferences. It has another feature managing one's grocery expenses every day.
Last month the company acquired Noida-based grocery-delivery startup Veggie India for an undisclosed amount. As per the deal, all Veggie India employees, including the founders, Jainendra Upadhyay and Shailendra Upadhyay, will join Milkbasket. This type of investment is nothing new for Bansal, who invested £71m into Ola in February of this year.
Altr crowdfunding for global reach
Altr For Men is looking to raise £150,000 investment via crowdfunding. The business, which aims to make 'soft cosmetics' such as concealer, BB cream, and bronzer, a part of every man's morning routine, is targeting 16-35 year-old males.
Since launching in 2017, Altr has doubled their product portfolio (from four to eight), acquired over 20,000 customers in the UK, established monthly turnover of around £50,000, and achieved angel investment of over £100,000.
When asked by Crowdcube how he planned to grow the business with the new investment, founder, Alex Doyle, said: "This investment round will be used primarily for expansion and scaling the company, in terms of product range, global reach, and marketing."
In relation to marketing, Doyle continued: "Social media advertising is currently the key driver of sales for our business, so it's crucial to be able to invest sufficiently in new, relevant content, which will bring down our marketing cost per acquisition. Consequently, I'd like to increase our budget on content marketing from the current level of £4,000 a month, to £10,000 a month."
VC funding in LATAM skyrockets
VC funding in Latin America nearly doubled in 2018 to a record USD$1.98bn (£1.53bn), compared to USD$1.14bn (£880m) over 2017, according to a report by the Latin America Private Equity and Venture Capital Association (LAVCA). Last year's number was quadruple the USD$500m (£386.7m) invested in 2016.
Last month, SoftBank unveiled plans for a USD$5bn (£3.85bn) SoftBank Innovation Fund, or what it described as "the largest-ever technology fund focused exclusively on the fast-growing Latin American market". The news was validation that investors are starting to take the region more seriously.
LAVCA also found that co-investments between global and Latin American investors are on the rise, representing 59%, or USD$1.2bn (£920m) worth, of VC investment dollars. That compares to 57%, or USD$633m (£488m) worth, in 2017.
Transaction sizes are also growing. Brazil's iFood closed the largest known VC round to date (USD$500m/£385m) in November 2018. Plus, the top five investments in 2018 all exceeded USD$100m (£77m) per round and collectively totalled USD$1.2bn (£920m), more than the total invested for all of 2017. Yet, at the same time, early stage and seed/incubator deals drove the record 463 VC transactions in 2018, up from 249 in 2017.