Tesla Going Direct-to-Consumer; Lovehoney Launch New 'Play Box'
by Hugh Williams on 4th Mar 2019 in News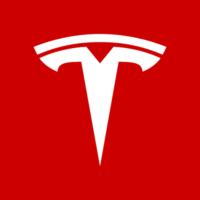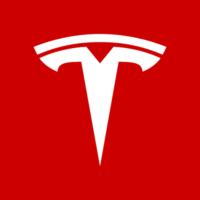 DTC's Daily Digest brings you the latest news on the world's fastest growing direct-to-consumer brands. In today's edition: Tesla going direct-to-consumer; Lovehoney launch new 'Play Box'; and Ofo turns to e-commerce.
Tesla going direct-to-consumer
Tesla is shutting down most of its stores, as the company looks to transition to an online-only sales model. The carmaker has said in a statement that customers can "buy a Tesla in North America via your phone in about one minute", also adding that this capability will soon be extended worldwide.
The move is expected to help Tesla lower all vehicle prices by around 6%, which will first be seen when the Model 3 is released. The new online stores will also mean that customers are allowed to return a car within a week, or 1,000 miles, of purchase for a full refund.
The auto industry has taken a while to transition to direct-to-consumer, but hopefully this is a step in the right direction. The high price point and considered nature of the purchases (consumers want to test drive the cars), has meant that traditional auto manufacturers have been reluctant to fully adopt the shift.
While this move feel like Tesla are going from zero to sixty very quickly in their DTC approach, Tesla are not your everyday car brand – and, in Elon Musk, are not run by your everyday CEO. Musk has enough money to test this scheme out. If it fails, Tesla will survive, and if it succeeds, they'll be the pioneers of car brands using direct-to-consumer methods to sell their products.  
Lovehoney launch new 'Play Box'
Lovehoney have announced the launch of their new subscription box. The 'Play Box', a quarterly subscription box full of couples' sex toys and games, will cost £50 every three months, with the contents of the box worth more than £100. The Play Box will feature exclusive products that aren't available to buy separately.
As with all Lovehoney's products, it will turn up in plain, discreet brown packaging. But once you get it inside, you can turn the box inside out and it doubles up as a nicely designed container for your new toys.
Lovehoney's business has always been based solely online, and they have always operated a direct-to-consumer business model, only selling through their own sales channels. Given that most people ordering Lovehoney's products want to keep the nature of their order private from prying eyes, a DTC model makes sense. This means they can control their advertising approach (avoiding strategies such as retargeting), and by owning the entire sales process, they can monitor what their customers are interested in, which puts them in the perfect position to launch the Play Box.
Founded in 2002, Lovehoney has been selling sex toys to the British public for nearly two decades, and was acquired by Telemos Capital in June 2018.
Ofo turns to e-commerce
Chinese users of bike-sharing service Ofo can convert their locked-up cash deposits into digital currency, which can be used to purchase a range of around 40 products – from coffee to snacks to paper towels – at a discount.
Since the beginning of February, Ofo users who haven't requested a deposit refund have found a new option in the Ofo app called 'Discount Mall'. Here, they can choose to 'upgrade' their deposit to tokens, which can be used for shopping.
Ofo, which has reportedly exited all of its ex-China markets (and which exited London in January 2019), has made several efforts to monetise its platform in the wake of the cash crunch, such as on-bike and in-app advertising. It has also encouraged users to join peer-to-peer lending schemes.
With the omens looking bleak for Ofo, this looks like an attempt to appease customers who are demanding deposits back. At the height of their powers in the UK, Ofo had 6,000 bikes across several English cities, as it looked to become the Uber of bikes. Whether this e-commerce model will help the business stay alive remains to be seen. The Chinese business employs around 600 people, and has over USD$2bn (£1.5bn) in investment.