Reshaping the Floristry Marketplace with DTC: Q&A with Serenata Flowers
by Hugh Williams on 26th Feb 2019 in News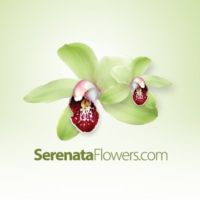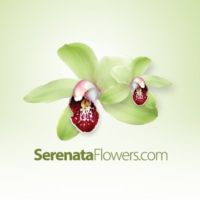 Having grown from just two small flower shops in central London in 2003, Serenata Flowers is now making waves in the online floristry world, cutting out the middleman and distributing bouquets direct from its flower emporium to consumers. Here, we speak to Martin Johansson, managing director, Serenata Flowers, to discuss the benefits and challenges to operating a DTC business model, and what the future has in store for Serenata. 
DTC Daily: What was the key behind the success of 
Serenata

 Flowers' move to becoming an online business? 

Martin Johansson: We were one of the first in the industry to employ a direct-to-consumer business model – handling orders from online customers from start to finish and cutting out the middlemen. Because of this, we've been able to have greater control over both the end product and our customers' experiences of buying flowers from us.

Prior to this, online florists were predominantly operating as relay businesses – acting as a middleman between online shoppers and local florists, simply taking orders and not actually handling any fulfilment or even putting the bouquets together themselves. This makes it difficult to ensure quality, or even to guarantee that the bouquets will have the same types of stems advertised on the website.
What have been the biggest challenges of taking 
Serenata

 Flowers from a brick-and-mortar model to an online, direct-to-consumer model? How did you overcome these?

It was about customer acquisition – when we went online, it was at a point where we just had two small flower shops in London. Going online offered a fantastic opportunity to increase and expand our audience – but obviously it wasn't as simple as just creating a website and watching the orders roll in. We had to make a name for ourselves.

To make the transition to being an online business a success, we had to fight to win new customers who had never heard of us, and punch our weight in a market of established businesses that had both national and international audiences.

Thankfully, the way our business is set up meant we were able to immediately appeal to prospective shoppers, with competitive pricing and quality service.

We also used search engine marketing to help drive our immediate audience, and once customers had placed their orders, they kept returning. 
Why did you decide to adopt a direct-to-consumer business model? What are the benefits to this?
We could clearly see a gap in the market for a more streamlined business model, and the benefits of direct-to-consumer models (both to us as a business and our customers) were undeniable.
We benefit from having this kind of business model in two different ways. Firstly, we are naturally better equipped to ensure customer satisfaction than competitors who don't operate in this way.
Our business receives daily deliveries of the freshest stems, which are transformed into quality bouquets by our own floral artists before being couriered from our central flower emporium to the customer's door. As a result, customers receive fresh, quality bouquets in good time, which look the same as those featured on the website. This also means floral stems and varieties advertised on the website very rarely need to be substituted, as it's very unusual for us to be lacking in stock or to be working with anything but the freshest stems – this is something that is especially important in this market. 
Secondly, distributing bouquets direct to consumers means we have a very lean cost structure, and this delivers savings not only for us, but for our customers, as we try to pass these on to them, to provide greater value for money.
We believe it is benefits such as these which are winning and retaining customers, and earning us an increasing market share.
With so many retail technologies available, which do you consider to be important to 
Serenata

 Flowers' ongoing online growth? And which are over-hyped?

Firstly, having our house in order is vital. The basic essentials include having a tidy, organised, and easy-to-use website – this is something which our research has identified is vital for more than 1-in-3 (37%) shoppers in the market for flowers; and thankfully our website has been praised by our customers for being user-friendly and easy to navigate. 

Being able to deliver customer service in line with the 21st century customer journey, and the way customers in 2019 operate, is also key. A big part of how we ensure customer satisfaction is by providing order status updates via SMS and email, so that customers are never left in the dark about where their delivery is up to. We also go further than this, providing an online self-service centre which allows customers to resolve their own issues – such as requesting a redelivery or refund. It puts them in control of their experience with us, which is what consumers want today.


We also use trusted review sites, such as Feefo and Trustpilot, to not only provide that essential hygiene factor to help convert customers, but to also monitor qualitative customer feedback on things like the response to different ranges, so that we can rethink or remove products that aren't performing as well as they could.

I wouldn't say social media marketing is over-hyped, but I would say that not every company makes use of the many different ways it can be employed to benefit businesses. As well as using it to retarget and convert customers, we also use social media advertising to add an additional layer of intelligence about what our customers are looking for and responding well to, to work out which products should be fed to different audiences.
How do you tailor your online offerings to ensure they are personalised and reflect each customer's interests?

We do this in a number of ways – as mentioned, the data we receive from social media advertising campaigns and reviews websites is vital. We feed this into the website and marketing to ensure customers are receiving product information and visuals which match their priorities, interests, and the ranges they have previously interacted with.
What does the future hold for 
Serenata
Flowers.com's online business?
We are aiming to become the UK's leading online florist in the next five years.
Some could say that's a brave target, given the economic uncertainty surrounding Brexit and the weakening pound – but we believe we're in a strong position to thrive and continue to grow despite that. Our business model means we can pass savings onto the customer – this is something we do every day, but this is particularly helpful when consumers are tightening their purse strings or spending less confidently. What's more, our supply chain is global, not restricted to the EU – and so we don't have concerns about where our stems are going to come from.
Our business was built to meet the needs our research shows are most important to customers – whether that's quality or price, and we will continue to respond and adapt accordingly. That is where we see the future of SerenataFlowers.com – continuous evolution and improvement.