DTC London 2019

Ankita D'Mello, Product Manager UK and Spain, Birchbox

Ankita D'Mello is the Product Manager for Birchbox UK, which offers an efficient, personalised way to discover and shop for new beauty products. Birchbox was founded in September 2010, redefining the beauty e-commerce experience by pairing a monthly subscription of personalised samples with editorial content to create a seamless path to purchase full-size products online. Today Birchbox has more than 1 million subscribers and operates in six countries, including the US, UK, Ireland, France, Belgium, and Spain. As product manager for Birchbox UK and Spain, Ankita works closely with the marketing, operations and customer service teams to achieve her product vision and provides technical support to all business teams to achieve their goals for both Birchbox UK and Spain. Prior to joining Birchbox, Ankita worked as a Digital Consultant at Accenture, where she learnt how to implement new technologies for large scale companies. Ankita earned a BSc in Computer Science and Management at King's College London. She is originally from India and now lives in London.
Nikolay Piriankov, CEO and co-founder, Taylor & Hart
Nikolay Piriankov is the CEO and co-founder at Taylor & Hart, online retailer specialising in engagement rings that have been custom-designed. With sales over £3M/annum and having raised over £2M in seed funding, Taylor & Hart aims to disrupt how customers shop for engagement rings, adding a bespoke design and personalisation element that other jewellers can not easily replicate. Taylor & Hart has showrooms in London and New York.
Jessica Mason, Founder, Piglet
Jessica Mason is the founder of direct-to-consumer homeware brand Piglet. Established in January 2017 Piglet offer a range of premium natural linen bedding, sleepwear and table linens. Before starting Piglet Jessica worked in PR and marketing in London and Dubai for brands such as Ray-Ban, Nike and Aesop.

Jimmy Williams, Co-founder & CEO, Urban Jungle
Jimmy is the Co-founder and CEO of Urban Jungle. Urban Jungle is a fast growing challenger brand in insurance, focussed on helping renters across the UK get great value cover for their stuff. Jimmy started Urban Jungle after one too many run ins with his insurance company, and in particular wanted to make insurance work better for young people who are often neglected by the big brands. Jimmy has a background consulting in the insurance industry, and also previously worked at MoneySupermarket.
Akin Onal, CEO and Founder, MORI

Akin is the CEO and Founder of baby and kids clothing brand MORI, a digitally-native and direct-to-consumer business crafting the softest and most comfortable clothes for little ones. MORI uses organic and natural materials to make their products, which have been sustainably sourced and are kind to the planet and children's delicate skin. Founded in 2015, the brand today boasts over 30,000 loyal customers in over 50 countries. MORI believe in providing families with quality and innovative clothing, to encourage and help babies sleep comfortably and better. Akin is originally from Turkey, and with a heritage rooted in textiles, many of his friends and family are amongst MORI's trusted manufacturers. Before launching MORI, Akin worked in investment banking at J.P. Morgan and gained an MBA from The Wharton School at the University of Pennsylvania.
Millie Maidens, Lead Designer & Product Developer, ADAY

Millie Maidens is the lead designer and product developer at ADAY, a direct-to-consumer brand with the aim to lift the standard for clothing by creating seasonless essentials from technical fabrics and a sustainable supply chain to create a wardrobe that does more with less. ADAY was named as one of the World's Most Innovative Companies by Fast Company in 2018 and has been featured in Fast Company, Forbes, Vogue, Refinery29 + Conde Nast Traveler.
Ben Legg, Managing Director, Ola

Former British Army Captain and Google COO Ben Legg is Managing Director of Ola. At Ola, Legg leads one of the world's largest ride-hailing companies, with the aim of reinventing transportation for the good of society. Prior to joining Ola, Legg held leadership positions at Google, Coco Cola, European Directories, Adknowledge and AdParlor. Legg started his career as a Captain of Royal Engineers in the British Army. Ben has been at Ola since August 2018. He is also an advisory board member of Oxford Sciences Innovation, mentoring start-up CEOs on how to turn innovations into sustainable businesses. In 2016, Legg published Marketing for CEOs: Death or Glory in the Digital Age with Lulu Press.
Mark Stanley Russell, Social Media Manager, eve sleep

Mark Stanley Russell is the Social Media Manager at eve sleep. A Politics graduate originally hailing from Glasgow, Mark joined the company in 2018, he creates and executes the social media strategy for the brand - working alongside a social-focused team. Mark has worked in a variety of sectors including interiors, fashion and wellness and has utilised transferable skills to each role. With an understanding of the finger-on-the-pulse nature of Social, there's always something new to try.
Dmitry Klochkov, Founder & CEO, OFFBLAK

Dmitry is the CEO and Founder of a new millennial tea brand OFFBLAK. Launched in the UK in May 2019 as a digital direct-to-consumer brand, OFFBLAK is looking to redefine the tea category. It appeals to a more health-conscious consumers with its bold natural flavours offering no compromise on taste or excitement. Over 30,000 people in the UK have joined its pre-launch "Don't buy our tea. Try it!" campaign. It also collaborated with ecommerce retailers such as Missguided offering younger consumers a chance to try its innovative products before buying it.
Morgan Fowles, Chief Operating Officer, SPOKE

Morgan is an experienced board executive leading global retail brands. She has worked extensively with companies and brands across the world and across all selling channels, most recently in the direct to Customer, venture backed startup space, and is most excited today about growing brands and acquiring customers through digital and traditional channels in a digital era. Morgan is presently Chief Operating Officer for VC backed, e-commerce menswear brand SPOKE, with focus on the complete product journey from idea through to shipping, as well as functions to support the growth of the company such as HR and physical expansion. She was previously Director at Thomas Pink, an LVMH Maison, and a consultant for LVMH brands. Prior to that she was a consultant for Farfetch and a senior manager at PVH Corp in the United States, owner of Calvin Klein, Tommy Hilfiger, IZOD and other brands.
Joel Halpern, US & UK Country Manager, Evaneos

Joel Halpern is Head of North American and Anglo Markets for Evaneos. Founded in 2009, Evaneos is first online platform connecting travellers directly with local experts in more than 170 destinations across the globe. Prior to joining Evaneos, Joel served in a variety of high level marketing roles across the U.S. before founding a successful international creative and marketing agency.
Magda Kolesinski, Marketing Director, Oddbox

Magda Kolesinski has over 10 years experience growing disruptive start-ups and consumer brands in the UK and internationally. Ex-sofa.com, Magda is now Marketing Director for Oddbox.co.uk and Grain.co.uk.
Shane Shevlin, SVP Strategic Development, IPONWEB

Shane Shevlin leads strategic market development initiatives for IPONWEB in the EMEA region. Having begun his career implementing a variety of digital marketing solutions at DoubleClick for global marketers, he was later responsible at Google for brokering technology partnerships with large European brands and agencies, until joining IPONWEB in 2012. Shane has been instrumental in establishing long-lasting strategic partnerships at IPONWEB, helping new customers navigate the complex programmatic media trading landscape, including having brought on board some of the first trading partners on IPONWEB's proprietary BidSwitch platform. Currently, he is focused on helping customers navigate many of the disruptive changes occurring, such as increased privacy regulation and the explosion of connected TV open trading opportunities. Passionate about how agencies and brands can leverage independent ad technology to reach untapped audiences in different and better ways than they otherwise would via walled  gardens, Shane has been through many iterations of this challenge, having helped IPONWEB customers deploy and scale unique, custom solutions that leverage data in new and powerful ways to find and acquire their target audiences, while maintaining manageable media acquisition costs.
Anne Johnson, Senior Social Media Manager, Farfetch

As the Senior Social Media Manager at Farfetch, Anne Johnson is responsible for all owned social content from the e-commerce giant across Instagram, Facebook, Pinterest, Twitter and more. Prior to moving to London, Anne was part of the digital team at US Vogue, rising from a production intern during the launch of the magazine's digital department in 2010 to Social Media Director by the time of her departure for Farfetch in 2016. Her unique expertise covers the breadth of bringing a 125-year-old mega brand to life on digital and also building a brand for 10-year-old digital start-up.
Mike Gray, Head of Client Strategy, MiQ

Mike Gray is the Head of Client Strategy at MiQ. Over the last two years, his role has focused on working with clients in longer-term, sustainable partnerships to ensure clients working with MiQ are offered the best, globally represented council. MiQ's fast track growth story is very similar to many of the DTC brands MiQ work with across the world, therefore often incorporates elements and advice outside of just media partnerships. Previous to his role at MiQ, Mike worked at Rocket Fuel and Sizmek as a 'Head of Industry' when the UK function was created. Primarily advising clients in a start-up environment on the best programmatic route, strategy and execution. This incorporated a mixture of legacy brands and how they utilise programmatic, through to how DTC and E-Commerce brands capitalise on rapid scale, rich data and a digitally-led story. Throughout his career he has held client strategy roles across a variety of multi-disciplines; ranging from digital publishers, broadcast and national press. Often working across multiple verticals, therefore experiencing the differences and nuances on how brands should approach different channels in the marketing mix and why the strategy and messaging should change to resonate with consumers. Mike is passionate about ensuring brands receive the best service, strategic advice and experience, more recently advising global clients on their marketing analytics approach in conjunction with programmatic media activation. He's presented some of the global work from MiQ and the concept of 'Marketing Intelligence' at a number of events; such as MAD//Fest and IAB.
Alex Walsh, Co-Founder, JustWears

Alex is the co-founder of JustWears (previously JoeyWears), a digitally native brand which is reinventing men's basics, using sustainably-sourced, high-performance fabrics and ergonomic designs. Since launching on Kickstarter, JustWears quickly became the most backed apparel project in the UK. The company has since sold +15,000 pairs to +4,000 customers in +70 countries. Before launching JustWears, Alex co-founded and led the research team at Decca Capital, a London-based hedge fund with +$1bn in AUM.
Mike Shaw, Vice President, International, dataxu

Mike Shaw is Vice President, International at dataxu. In this role, he oversees development and growth of dataxu's clients across Europe and Asia Pacific. Most recently, Shaw was the UK Sales Director at comScore and worked with clients across media planning, advertising effectiveness and analytics solutions. Shaw has co-authored several papers around digital advertising effectiveness and was recognised by the Advertising Research Foundation. Before joining comScore, Shaw spent seven years with Forrester Research.
Sheena Amin, Director, UKTV Ventures

Sheena began her career as a venture capitalist investing in high-growth technology businesses at Summit Partners. She has gone on to hold senior positions in the media and telecoms space, including heading up business development at Virgin Media and commercial partnerships at Dixons Carphone. She is currently Director at UKTV where she is responsible for running UKTV Ventures, UKTV's multi-million pound media for equity fund that invests into innovative, high-growth startups and uses the power of TV advertising to help them build a strong brand, acquire new customers and grow their business to the next level. Sheena understands the challenges of launching and growing a business having founded and run a successful start-up of her own, UniVentures, a graduate recruitment and marketing business. She is a passionate ambassador for entrepreneurship having sat on the Board of Young Enterprise, the country's foremost enterprise education charity for young people, as a Trustee from 2010 to 2017. In 2018, she founded the TYE network to foster the growth and development of young entrepreneurs and professionals in London. Sheena holds a first class honours degree in Philosophy, Politics & Economics from Oxford University.
Jean Philippe Nier, Head Of Ecommerce, UK&I, The Kraft Heinz Company
Jean-Philippe Nier has joined Kraft Heinz 3 months ago as Head of Ecommerce UK&I, leading the online and digital transformation for the business. Prior to joining KHC, Jean-Philippe held a variety of positions within Unilever in sales and within eCommerce for the last 5 years. In His first role in eCommerce, he was leading and supporting eCommerce growth and strategy across Europe, working closely with local markets and retailers. He then moved to head the Grocery.com team for UK to develop partnership with UK online retailers.
Rachael Jones, Head of eCommerce, Seedlip
Rachael is Head of Ecommerce for Seedlip - the world's first non-alcoholic distilled spirit. She oversees commercial strategy supported by digital marketing acquisition and retention activity across the global ecommerce channels for the brand, which solves the dilemma of 'what to drink when you're not drinking'. Before joining Seedlip, Rachael worked in various marketing & e-commerce roles for retail brands 31Dover and Harvey Nichols.
Mark Little, Co-Founder at Pynk (former Unilever Global DTC Director)
Mark Little is a Marketing, eComm and D2C Director with 16 years of commercial blue chip experience. Having started his career at Reckitt Benckiser, he quickly discovered his love for identifying consumer relevant opportunities and executing in market to realise tangible results. As a classically trained FMCG marketeer – Mark worked on multiple home care, personal care and food and beverage categories, before moving to Disney and then Unilever. Mark spent 8 years at Unilever where he worked as Marketing Manager in the UK business and subsequently as Marketing Director for North Asia covering China, Japan, Hong Kong and Taiwan. In recent years Mark has developed expertise in eComm/D2C having worked with Alibaba and Tmall in China and having lead on various D2C M&A projects. His last role at Unilever saw him lead on global D2C where his brief, in part, was to build new business units for the Refreshment category. Currently CMO and co-founder at Fintech startup Pynk.
Janis Thomas, B2C Marketing Director, Deltatre (former Marketing Director at Birchbox)
Janis joined Deltatre, a global leader in the sport business, at the beginning of 2019. She is an expert in using digital marketing to deliver sales and revenue growth in subscription and ecommerce businesses. She has grown diverse brands from Birchbox to Playboy. She has held senior consumer marketing roles at digital media and entertainment businesses across film, TV and publishing. Janis is responsible for leading Deltatre's B2C marketing. This function helps Deltatre's sport and entertainment clients grow their direct-to-consumer streaming subscription services.
Sophie Pemberton, Strategy Director, Talon Outdoor
After 6 years agency side, Sophie joined Talon in 2015 as Planning Director on OMD working with brands from Google to Gatwick Express but soon moved into strategy in order to work across the agency portfolio and help drive smarter Out of Home planning. She is now Strategy Director with a focus on growth initiatives, tech developments and data planning.
Hugh Williams, Editor, DTC Daily
Hugh Williams is Editor of DTC Daily; contributing pieces focussing on the latest news and trends affecting the direct to consumer sector. Hugh also oversees various feature pieces, and the weekly Research Roundup for RetailTechNews & ExchangeWire, DTCDaily sister sites. He holds a Bachelor's degree in History and Business from the University of Newcastle.

Rachel Smith, COO, ExchangeWire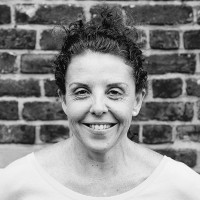 Rachel Smith heads up operations for ExchangeWire, covering marketing, sales, and business development, also holding strategic oversight of the company's global operations.In addition to this, over the last 4 years Rachel has provided consultancy to a number of advertising technology companies looking to increase their profile and customer awareness in the digital media industry.Prior to this, Rachel spent 10 years in the public sector working with policy advisors and elected politicians at both a local and national level in the UK & Australia. Amongst many other things, this included running media, communications & PR functions for local government authorities in London.Rachel holds a Bachelor of Arts in Politics from the Australian National University.
Lindsay Rowntree, Head of Content, ExchangeWire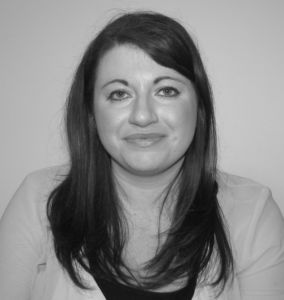 Lindsay Rowntree is head of content at ExchangeWire, where her responsibilities include curating and developing content around emerging models and technology within programmatic, ad tech and martech, as well as growing the depth of content and reach of ExchangeWire's global audience. Having joined ExchangeWire in January 2016, she previously held the role of director of search, UK at Starcom MediaVest Group, where she spent six years, providing her with extensive experience in digital advertising, performance marketing, data, technology, client servicing and media planning/buying.
Ciaran O'Kane, CEO, ExchangeWire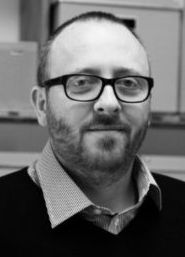 Ciaran O'Kane is the CEO of ExchangeWire, the leading global digital advertising trade publication and research firm.  He has worked in digital advertising over the last ten years as a developer, digital marketer, ad operations provider, media monetisation specialist and senior sales executive.  He continues to write editorial for ExchangeWire on advertising technology, marketing technology and programmatic  - and acts as an advisor to a number of leading digital media companies in Europe.