Thrive Causemetics Searching for Sale or Public Listing; Starling Applying for Grants from EU-backed Fund
by Hugh Williams on 6th Jul 2020 in News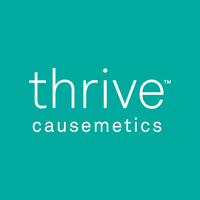 The FGB Digest brings you the latest news on the world's fastest growing direct-to-consumer and challenger brands. In today's edition: Thrive Causemetics searching for sale or public listing; Starling applying for grants from EU-backed fund; and Monzo co-founder steps down from board. 
Thrive Causemetics searching for sale or public listing
Vegan beauty startup Thrive Causemetics is working with adviser Goldman Sachs to explore options including a sale or public listing, as cosmetic companies attract investment from major brands.
The Los Angeles-based business could be valued at several hundred millions of dollars in a potential transaction. The company, founded by entrepreneur Karissa Bodnar in 2015, is set to generate about USD$150m in revenue this year with USD$20m of annual earnings before interest, taxes, depreciation and amortisation, they said. Discussions are at an early stage and may not result in any deal. Representatives for Thrive and Goldman Sachs declined to comment.
As stay-at-home orders have kept customers away from salons and stores, e-commerce sales of beauty products at companies such as L'Oreal have increased in the high-double digits compared to a year ago, according to Bloomberg Intelligence.
Dealmaking in the space has been busy. Coty announced Monday a plan to buy 20% of Kim Kardashian West's beauty line for USD$200m, just months after taking a majority stake in Kylie Cosmetics, which was valued at USD$1.2bn and founded by Kardashian's half sister Kylie Jenner. Last month, beauty giant L'Oreal acquired US-based skincare brand Thayers Natural Remedies.
Starling applying for grants from EU-backed fund
Starling Bank has planned to apply for grants worth up to £35m from an EU-backed competition fund that has already awarded it £100m.
The startup bank is applying for two grants from a new pool of funding offered by the Banking Competition Remedies (BCR). Starling is applying for grants worth £35m and £25m to build new products for small and medium-sized businesses. If Starling is successful, it plans to use the money to build tech for more difficult to reach parts of the small business market, such as non-profits and companies with complex ownership structures, according to Yahoo Finance UK.
BCR runs a £775m 'alternative remedies' fund set up by Royal Bank of Scotland to encourage competition in the UK banking market. The fund was created to satisfy EU state aid rules, following the bailout of RBS by the UK government in 2008. Starling was awarded £100m from the fund in 2019 to develop new products for the SME market.
Monzo co-founder steps down from board
Monzo's co-founder Tom Blomfield has stepped down from the company's board of directors. 
Blomfield made headlines back in May when it was revealed that he would step down from his role as CEO and become President of Monzo. The move meant Blomfield would no longer be part of the executive leadership team at the digital bank, stepping into a more community-focused role. Stepping down from the board of directors seemingly cements that original move.
Blomfield's CEO shoes have been filled by US CEO TS Anil who will run the day-to-day operations of the digital bank from the other side of the Atlantic. 
Monzo has felt the effects of the coronavirus pandemic. Shortly after lockdown began, it was revealed that Blomfield would forgo his salary and top executives would take a 25% pay cut as well as Monzo placing 295 members of staff on a voluntary furlough scheme. 
Earlier this month it was also reported that Monzo would cut up to 120 jobs in an effort to save cash. Just two weeks ago, Monzo completed a £60m funding round at a 40% discount, placing Monzo's valuation at around the USD$1.25bn mark, the same valuation it received back in 2018. 
Want this in your Inbox? Sign up to our newsletter here!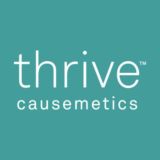 Get the latest news, market analysis, and funding status on Thrive Causemetics