Winning Through Sustainable Growth: Q&A with Canada's Fastest Growing Company - Article
by Hugh Williams on 30th Oct 2019 in News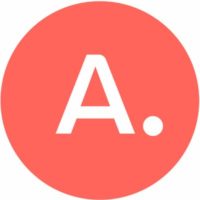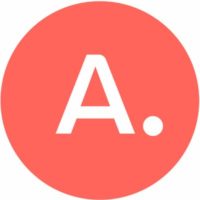 In this Q&A, DTC Daily speaks Duncan Blair (pictured below), director of marketing for Canadian furniture DTC, Article. Here, Duncan outlines the key to being named Canada's fastest growing company for the second year running, why the company has turned down selling on marketplaces like Amazon, and how to build a comprehensive ad measurement framework.
Article have recently been named Canada's fastest growing company (congratulations!). What's been the key behind this growth? 
Thanks! The back-to-back No. 1 ranking is great validation that we are creating a furniture shopping experience that people love. While it's difficult to narrow down one key element, I'd say it boils down to our relentless focus on creating a remarkable end-to-end furniture experience for our customers. We aren't satisfied with the status quo – it's why our founders started the company. To make improvements throughout the customer journey, we draw on both explicit and implicit customer input from things like surveys, website browsing data, and real world interviews and observation, to understand the problems that really matter to customers. For example, we saw consistent feedback that indicated the delivery experience (both our own and the standard for the industry) wasn't meeting expectations. As a result, we launched our own in-house delivery team, staffed by Article employees, in Article trucks, with our own definition of what constitutes a great delivery experience. Launching the program has dramatically reduced the incidence of negative feedback and decreased delivery times.
This is the second year in a row you've won this award - how are you ensuring that your growth is sustainable? 
Our growth is a direct outcome of our efforts to provide a better product to furniture shoppers. We didn't go out and raise a tremendous amount of capital in the pursuit of growth for growth's sake. Without a huge war chest, we have had to diligently focus on sustainable growth, there was simply no other option. 
Ultimately this means that we have continued to invest heavily in developing our core product - which we see as the entire furniture shopping experience. If we can make it easy to create beautiful modern spaces, we are confident we can continue to win over customers and keep them coming back. Revenue growth just helps us measure how successful we are at doing that. 
Why has Article chosen to sell direct-to-consumer, and how has saying no to marketplaces like Amazon help build your brand in the long term? 
We make it easy to create beautiful modern spaces. Our core product, and the reason people choose to shop with us, goes far beyond beautiful modern furniture; we aim to make the entire experience truly remarkable. 
Whether that means providing tools for pre-purchase inspiration, help to choose the right pieces that create the look you want, ensuring that delivery day goes smoothly, or providing real human help that is just a phone call away – all of that adds up to the Article experience. 
By effectively outsourcing big parts of that to third parties, Amazon or otherwise, we would take away a big part of what makes Article so compelling. 
How is Article ensuring you are getting the most out of your ad spend? What measurement frameworks do you use? 
We look at our marketing mix holistically to determine where we invest. 
Ultimately our advertising (and marketing more broadly) is trying to get people who wouldn't have otherwise purchased from us to do so. This is the fundamental principle we use to guide our measurement. This means a heavy focus on incrementality in our direct response channels, and a healthy balance of short and long term objectives.  
Marketers need to measure long and short term KPIs to measure they're doing the right thing and that they're doing that thing right. This requires people to take a step back and think about how people behave, and how we build our marketing mix to influence that before setting clear objectives that can be measured. 
What's next for Article? 
Over the next while, we plan to roll out our in-house delivery team to markets throughout the U.S. and Canada. We've seen the program make an immediate, positive impact to customer experience so our delivery experience will be an area we continue to invest and improve. 
We've also heard loud and clear from our customers that they want to add more Article pieces to their spaces, so we are excited to bring the same attention to detail, product quality, and unrivaled value to new products and categories in 2020. 
Finally, we'll continue to deliver on our brand promise of making it easy for customers to create a beautiful space. While it's a simple premise, we believe this focus has and will continue to win us new customers and loyal fans.