Pattern Brands Discuss Transformation from DTC Agency Gin Lane
by Hugh Williams on 20th Aug 2019 in News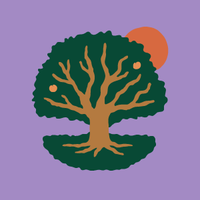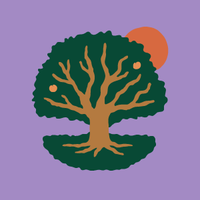 Founding a DTC brand can often be a step into the unknown for its creators. Not so, however, with new DTC holding company Pattern, a business which has just launched having been transformed from specialist direct-to-consumer agency Gin Lane, the minds behind branding for the likes of Hims and Harry's. Here, we speak to co-founders Nick Ling and Emmett Shine (pictured below), to find out more about why they felt the time was right to establish Pattern. 
Can you introduce us to Pattern? 
Pattern is a family of brands owned and operated under one roof, with products and guidance designed to help our generation find more enjoyment in daily life. Each brand under Pattern will relate back to the home, which we believe is the centre of our lives. Our first brand under Pattern, Equal Parts, launches next month. Equal Parts is designed to help people find a sense of comfort and intuition in the kitchen through approachable cookware and personal guidance.
What expertise has the business gained from its Gin Lane days, that will stand Pattern in good stead as it sets out on this project?
We couldn't be more proud of what we've accomplished over the past 10 years at Gin Lane,  helping to create USD$15bn worth of brands and walking away with 2018 as our best year on record. At Gin Lane, we developed a playbook for launching great brands that our generation has come to love and adopt. Through all this, we've come to realise the immeasurable value in building a brand with an authentic mission at its core that people relate to on a personal level and want to get behind. At Pattern, our reason for being is to help people enjoy daily life though supporting them along the journey of building fulfilling habits. We know - from personal experience and talking to consumers across the country - that our generation is suffering from chronic burnout, and want to be a part of the solution by promoting this mission of helping others achieve more everyday enjoyment.
You have spoken about building a business that is "direct-with-consumer" rather than "direct-to-consumer". Can you explain what this means? 
Our approach is part of a new era of DTC businesses, one we're calling "direct-with-consumer" or DWC. At its core, we see this next evolution of DWC as a model intrinsically designed to build intimacy at scale through much deeper, more personal consumer relationships. For us, this means connecting with consumers not only by delivering on great products, but through guidance and support to help them learn habits and new skills that eventually lead to more enjoyment. Our family of brands approach also allows us to forge long term relationships with customers by serving them in various areas of their lives across different life stages.
Pattern is going to have a portfolio of brands under its umbrella, which you have said will all be tied together. Why is this a focus, and how will these brands relate to one another?
Each brand under the Pattern umbrella will be focused on the home, which we believe is at the centre of our lives. While each will have a distinct identity and purpose, they will work together seamlessly and provide a foundation for leading a more enjoyable life. From a business perspective, building out a family of brands also depressurises the individual brands launching under Pattern and allows us to fine tune which categories we move into next based on what we're hearing from our community.
You have already announced your first brand - cookware DTC Equal Parts. When can we expect more announcements, and what else has the next few months got in store for you guys? 
Equal Parts will be launching this fall, with a focus on quality, approachable cookware and personalised guidance. We plan to share more details on how the brand will come to life in the coming weeks and are currently focused on finalising and building up to a successful first brand launch. Pattern's future brands will develop based on listening to our community and understand their needs. We were overwhelmed with the support and positive momentum coming out of the official launch of Pattern, and are excited to start bringing our mission of enjoying daily life into people's homes across the country with Equal Parts.