Rad's New Investors; Combining DTC & CBD
by Hugh Williams on 27th Mar 2019 in News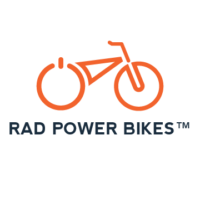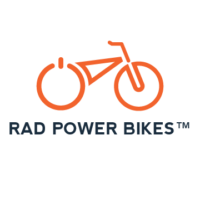 DTC's Daily Digest brings you the latest news on the world's fastest growing direct-to-consumer brands. In today's edition: Rad's new investors; Combining DTC & CBD; and Plume launches in the UK.
Rad's new investors
Rad Power Bikes, North America's largest electric bike brand, have secured a round of private funding. The investment comes from Darrell Cavens and Mark Vadon, Seattle-area entrepreneurs and investors known for building and scaling e-commerce brands such as Zulily, one of a few e-commerce retailers to reach USD$1bn (£760m) in annual net sales in five years.
The investment and partnership will accelerate the growth of the global DTC business, which is projected to more than double revenue again this year to exceed USD$100m (£76m).
Rad Power Bikes will tap into the expertise of the two e-commerce pioneers, and be able to test, innovate, and grow at a faster pace. Rad started out to make e-bikes more accessible to the masses. Now they operate consumer and commercial divisions throughout the U.S., Canada, and 30 European cities.
Rad has been profitable since launching in 2015, achieving triple-digit year-on-year growth. This is their first investment since crowdfunding on Indiegogo; and prior to this funding, they had raised USD$320k (£242k).
Combining DTC & CBD
Feals have launched their direct-to-consumer CBD product, combining one of the fastest growing product categories on the market, with one of the most innovative business models.
The product aims to bring CBD to the urban masses, where, unlike in coastal U.S. areas, the product is still widely misunderstood and surrounded by a lot of confusion. The benefit of undertaking this product venture as a DTC brand is that Feals can use the customer data to answer questions around the product (and its category), and identify areas where consumers might need extra information and guidance.
What's more, Feals is personalising the dosage of its product to the customer. Because CBD products have different effects on customers depending on their ailment, age, and weight (to name but a few factors), it is important to be able to see which strength of product suits each shopper best.
Co-founder Drew Todd says that: "Our decision to go direct-to-consumer is a result of our focus on having just a maniacally fantastic customer experience; and I think that the only way that you can provide that is when you are controlling all of the levers." As far as that experience goes, Feals claims to offer the first-ever CBD hotline, which provides one-on-one online and phone support to ensure that customers feel safe and informed while using the products.
Plume launches in the UK
Smart Home platform Plume has launched a new direct-to-consumer offer in the UK. The launch is accompanied by a new and advanced IoT security service, and its latest piece of hardware, the PowerPod.
Plume already runs a subscription-based service in the United States that includes features such as Adaptive WiFi, which improves WiFi reception through the home; HomePass, which adds individual control; and advanced parental controls with person profiles.
The service, which will start in the UK at £99 per year, continuously learns about your internet needs and performs advanced self-optimisations, allocating capacity to devices that need it most.
Plume claims its software detects and monitors all connected devices around the home, learning patterns of normal device behaviour across a large population of similar devices, hoping to spot abnormalities in real time and immediately act to protect users. The power of this security feature does depend on scale, having enough data from similar devices to understand normal behaviour, but it does seem to be heading that direction. The U.S. business has raised USD$42.2m (£32m) to date, the latest of which was a Series C in November 2017.