Allbirds Raises USD$100m; Liquid Death Secures USD$23m
by Lindsay Rowntree on 2nd Oct 2020 in News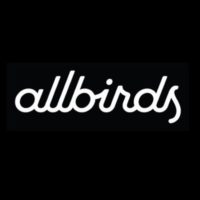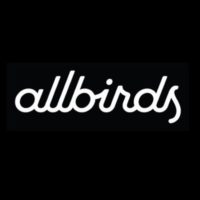 The FGB Digest brings you the latest news on the world's fastest growing direct-to-consumer and challenger brands. In this week's edition: Allbirds raises USD$100m Series E; E-scooter company Neuron Mobility nets USD$12m funding; Water brand Liquid Death secures USD$23m; Digital bank Ziglu's crowdfunding campaign; India's mCaffeine raises £4.45m; and Taiwan's KKday raises USD$75m.
Footwear DTC brand Allbirds raises USD$100m Series E
The popular DTC footwear brand, Allbirds, has raised USD$100m (£77m) in a Series E funding round, bringing the San Francisco, US-based company's total funding to date to USD$202.5m. The funding was led by Franklin Templeton and brings the company's purported valuation to USD$1.7bn (£1.3bn). Allbirds, which has made a name for itself as an ethical brand, manufacturing footwear made from sustainable wool and other natural fibres, plans to use the funding to build new stores, add new products, and fund its DTC sales operations.
At a time when pennies are being squeezed, it is telling that a fashion brand is able to secure significant funding. This correlates with Allbirds' site traffic, which has remained relatively stable from March to August 2020, even seeing a 3% increase in traffic from July to August of this year, according to the FGB Index.
Singaporean Neuron Mobility nets USD$12m funding
The Singapore-based e-scooter brand, Neuron Mobility, has secured USD$12m (£9.2m) in a Series A+ funding round, led by Australian VC firm, Square Peg, which brings the company's total Series A funding to USD$30.5m (£23.5m). Founded in Singapore in 2016, Neuron Mobility's e-scooter rental platform has a fleet of 4,000 scooters in Singapore, as well as nine other cities across Australia and New Zealand. The company plans to use the funding for further expansion, especially across Australia and New Zealand.
Water brand Liquid Death raises USD$23m
Los Angeles, US-based canned water brand Liquid Death (what a name) has raised USD$23m (£17.7m) in Series B funding. According to the company, the round was led by an unnamed investment source, with additional funding from Pernod Ricard Group's venture arm, punk rocker Fat Mike, sports commentator Pat McAfee and existing investor Velvet Sea Ventures.
Liquid Death, which promotes itself under the strapline, "Murder Your Thirst," and sells canned still and sparkling water sourced from the Austrian Alps, certainly embraces its divisive branding. It achieved viral status after releasing a vinyl album entitled 'Greatest Hates', which played the online criticism it has received over a heavy metal soundtrack. It also launched a campaign called 'Killer Baby Namer', promising an 18-year supply of Liquid Death to anybody stupid enough to legally name their child Megalodon Bonecrusher. Catchy.
Digital bank Ziglu crowdfunding on Seedrs
Ziglu, the forward-looking digital currency bank, founded by former co-founder and CTO of UK challenger bank, Starling Bank, has started crowdfunding on the Seedrs platform. At the time of writing, the company has far exceeded its £1m target, achieving over £2.3m with 21 days of the campaign still to go. The aim of Ziglu is for consumers to be able to manage both their traditional and digital currencies on one platform, reflecting the needs of banking consumers in the digital age. Before this latest funding round, the UK-based company has previously raised £5.2m in seed funding to date, and has a pre-money valuation of £45.2m.
Caffeinated personal care brand mCaffeine raises £4.45m
India's Pep Technologies, which trades as digital-first personal care brand, mCaffeine, has raised INR₹420m (£4.45m) in a Series B funding round. The startup was founded in 2016 and last raised USD$2m (£1.5m) in a Series A round in 2019. mCaffeine, which sells caffeine-based skin and hair products directly to consumers, as well as on Amazon, Flipkart and Nykaa, plans to use the new funds to scale research and development, invest in expanding their distribution across digital channels, brand building, as well as new product launches.
Taiwanese travel platform KKday secures USD$75m
KKday, the Taiwan-based platform for booking holiday tours and activities, has raised USD$75m (£57.8m) in Series C funding led by Cool Japan Fund and National Development Fund. This bring's the company's total funding to USD$107m (£82.4m) to date. It's a surprising raise, given the crisis that has befallen the travel industry during the global pandemic, but the company continues to expand, with over 5 million users on its platform, hosting over 30,000 specially curated experiences in over 550 cities in more than 92 countries. KKday has seen a particular surge in interest in local experiences in Taiwan, Hong Kong and Japan. The company plans to use the funds to expand in Asia and globally, as well as develop its new software-as-a-service system, Rezio, which helps suppliers build their own websites and manage bookings.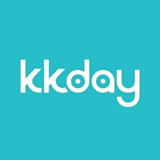 Get the latest news, market analysis, and funding status on KKday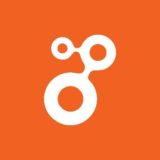 Get the latest news, market analysis, and funding status on Neuron Mobility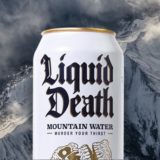 Get the latest news, market analysis, and funding status on Liquid Death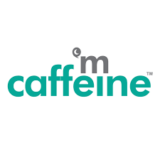 Get the latest news, market analysis, and funding status on mCaffeine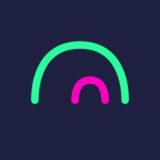 Get the latest news, market analysis, and funding status on Ziglu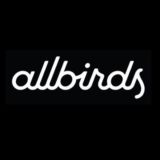 Get the latest news, market analysis, and funding status on Allbirds