Bolt Bikes Rebrands to Zoomo; B2B Startup Riff Raises USD$1.5m
by Lindsay Rowntree on 26th Aug 2020 in News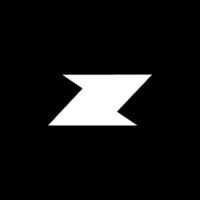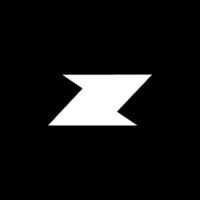 The FGB Digest brings you the latest news on the world's fastest growing direct-to-consumer and challenger brands. In today's edition: Bolt Bikes USD$11m Series A plus rebrand; B2B startup Riff raises USD$1.5m; and smart-kitchen company, Njori, is overfunding on CrowdCube.
Bolt Bikes rebrands to Zoomo following an USD$11m series A funding round
Another fast-growth brand is chasing a funky name (usually beginning with 'Z'), with the Australian-based e-bike platform, Bolt Bikes, rebranding to Zoomo. The newly-renamed company, which charges a monthly subscription for a battery-powered bike, as well as a rent-to-buy option, has recently closed a USD$11m Series A funding round, led by Australian Clean Energy Finance Corporation.
The brand, initially targeted at gig economy delivery drivers, hopes its new name will more aptly reflect its growing customer base, which is now expanding beyond its original target audience, to include corporate clients and everyday consumers.
Zoomo co-founder and CEO, Mina Nada, also felt Bolt Bikes came up against too many similar-sounding brand names when it expanded its operations internationally. No irony here.
Zoomo currently offers subscriptions in Sydney, Melbourne, Brisbane, London, New York City and San Francisco, with Los Angeles coming soon. It plans to use the funding to expand its footprint, offering subscriptions in new cities, as well as sales and service centres in existing cities. The company also hopes to grow revenue and its geographic reach by selling bikes to corporations.
B2B Startup Riff Raises USD$1.5m
Riff, a London-based B2B startup, has raised USD$1.5m in seed funding, prior to the full launch of its remote-working chat tool in 2021. Riff was founded by CEO Isabel Bescos, formerly of BlaBlaCar, the French carpooling marketplace whose CEO is a seed investor, and CTO Matthew Scheybeler, the c0-founder of ad tech company Blinkx (now RhythmOne, and acquired by Taptica).
Riff is being described as a voice-first chat tool, with users being able to speak instantly to a team member, as if they were working together in the same office. In the increasingly new normal of remote working, this brings back the spontaneity of office communication, without the need for incessant Zoom meetings. Avid gamers among us will recognise this immediately as something akin to Discord, where it is normal for groups of gamers to be able to communicate via an open audio channel, even when they aren't playing.
Riff will use the funding, which was led by Balderton Capital, to expand its workforce and launch a public beta later in 2020.
Njori overfunding on CrowdCube
And to round off a daily update filled with sleek logos with black backgrounds, UK-based startup, Njori, is looking to revolutionise the way we cook. The company has so far raised in excess of £116,000 on the crowdfunding platform, CrowdCube, to add to the existing £150,000 it has in the coffers. Njori's innovative, multi-purpose smart cooker is designed to sit on the counter top in use, then be stored upright alongside your cookery books, once you've completed  your latest gastronomic accomplishment.
Led by co-founders Nick Orme and Jack Raison, Njori is looking to take a piece of the global £11.6bn smart kitchen pie, as well as the burgeoning portable induction cooker market, such as BuzzFeed Tasty's flagship product.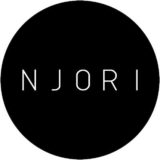 Get the latest news, market analysis, and funding status on Njori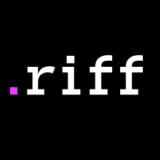 Get the latest news, market analysis, and funding status on Riff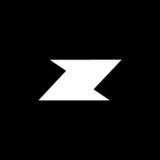 Get the latest news, market analysis, and funding status on Zoomo