How the DTC Marketing Playbook will Evolve in 2020
by Hugh Williams on 18th Dec 2019 in News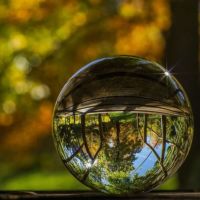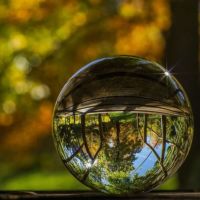 The direct-to-consumer (DTC) wave of disruption that started rolling nearly a decade ago with startups like Warby Parker, Casper, Airbnb, is only gaining momentum. In 2020, both established and emerging DTC players will be entering a new phase of maturity — one built for long-term sustainability rather than initial growth and launch-acquisition.
Here, Holly Brim, marketing director – Americas, Partnerize, explains that now, especially with the dominance of Amazon, the marketing playbook that has both driven and defined these brands is going to evolve in order to support competitive advantage, retention, and to incorporate new marketing channels.
On the quest to continually identify and attract customers with high lifetime values, DTC brands are employing even more sophisticated data modelling and attribution techniques. While customer acquisition is critical for a new e-commerce brand as they launch, many are using paid media against retaining customers as they grow. 
Here are a few of the defining shifts we're starting to see in the space this coming year and beyond. 
New and Niche
To date, many DTC startups have broadly targeted their offerings in hopes of attracting a high volume of customers quickly. However, as competition increases in nearly every DTC category, diversity, specialisation, and personalisation in offerings are going to be what sets these brands apart. For example, new beauty subscription boxes will become more bespoke, with makeup products specific to the known needs of a customer. Likewise, other DTC offerings will become more niche-focused, catering to high-margin groups likely to become loyalists, versus the general consumer base that tends to test and leave. Think keto meal kits like Green Chef, and feminine care like Lola.
Television and OTT
Expect to see even more DTC brands on your television screen in 2020. This has been widely discussed this year, growing in both OTT and linear TV categories. Given the availability of inventory in direct-response marketing, along with the ability to measure ROI on such investments, we can expect to see longer-form TV promotions for products that were once relegated solely to your social feeds or display.
Expanding Partnerships
As DTC and e-commerce brands strive to maintain significant growth, they are looking for more creative ways to expand their audience and gain exposure through the partnership channel; like Bark Box and Glossier. Both partnership and affiliate relationships represent a strong avenue for growth, quality traffic, and repeat purchasers. Given that the return on ad spend in these channels averages out at an impressive 12:1, DTC brands that succeed in this channel will be the ones that establish themselves as business relationships worthy of attention—and that means establishing strong feedback loops with partners and ensuring they get paid properly and on time. 
Prioritising Content Partners
Speaking of partners, some brands are even changing traditional behavioural consumerism — for example, wine subscription services like Winc are changing traditional mindsets of in-store shopping. Content partners represent a credible source for adoption. By working directly with influencers and publishers whose opinions are valued by their followers and readers, DTC brands can help educate their digital-expert audience on the value of their unconventional approaches in a trustworthy and credible context. 
Podcasting
Podcast sponsorships will continue to accelerate in 2020, reaching an estimated 90 million educated, affluent, and mobile listeners every month in the U.S. alone. While the audience for a specific podcast may not be on the same level as, for example, Game of Thrones, it may be just the audience that a brand wants to reach.
Combating Fraud
And speaking of trust, let's talk about fraud. As these brands grow their partnership channel, they'll also need to increase their diligence when it comes to ensuring the parties that they're compensating for customer acquisitions are actually the parties that drove the acquisition. Monitoring for red flags—like channels with extremely high subscription-and-cancellation rates—will become just another of many best practices in the DTC playbook. 
In 2020, DTC brands will make a lot of changes to differentiate themselves in increasingly competitive markets and ensure growth remains strong. But one thing will remain the same: These brands and their ever-evolving marketing playbooks will continue to redefine industries and deliver the innovative new products and solutions that consumers want.