Demystifying Pensions with DTC: Q&A with PensionBee
by Hugh Williams on 13th Aug 2019 in News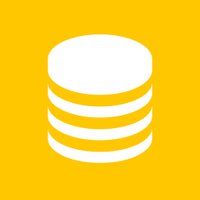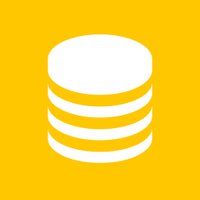 DTC fintech brands are changing the face of every aspect of consumer finance. The likes of Monzo and Revolut in consumer banking, Urban Jungle and Brolly in insurance, and BUX in investing are making waves in their respective categories. And now PensionBee are changing the way consumers operate their pensions. In this Q&A we speak to Jasper Martens, CMO, PensionBee, about why customers are turning to their mobiles to manage their finances, and how PensionBee is disrupting an antiquated category. 
Why does the pension industry need PensionBee?
Pensions are probably one of the least interesting products to engage with, and are often thought of as complicated and boring. Despite this much of the pensions industry has been historically focused on offering customers thousands of products to choose from with a customer experience more suited to the 19th century. For example, most traditional providers only communicate via post, sending customers reams and reams of paperwork that often never gets read. All of this leads to consumer confusion and, ultimately, inaction – but it's so important to get on top of your retirement savings. People move jobs more than ever, so most of us end up with multiple pensions from previous jobs which are hard to keep track of. Yet pension providers are not proactive in telling us what we should do with our pension pots and IFAs can be expensive.
By focusing on ease, full transparency on fees and jargon-free communication, our customers are engaging with their savings in a way that many people said wasn't possible. We've been able to demystify pensions and appeal to people across all ages - whether in their 30s, 40s or early 50s - who should be saving for retirement, but who may have been previously put off by complicated products.
We help savers consolidate their old pensions into one new plan in an easy way. They sign up with the names of old employers or providers, and we transfer and combine their old pension pots within a matter of weeks. Customers can then manage their pension like they manage their bank account – accessing their balance and making contributions 24/7 via our web or mobile optimised apps.
Why are customers adopting mobile financial service providers at such a rapid rate? 
People are busy, and their time is valuable so they want to sort out their finances quickly and simply so they can confidently get on with their jobs, their families and so on. The days of taking time off work to visit the bank, pay your bills and catch up on life admin are long gone. Now these tasks can be done in a few clicks from your mobile while you're travelling to work or sitting on the sofa.
The arrival of Open Banking has given consumers control of their financial data in a way they've never had before. They get to decide who can use it, and how, which ultimately leads to more choice and competition in the financial services industry. There are lots of cool fintech springing up offering much-needed solutions for consumers – a fact that's undoubtedly keeping the big banks awake at night.
What have been the most effective marketing channels for spreading the word for PensionBee (e.g. social, digital display, word of mouth)? 
We've invested a lot in our brand and marketing – a lot of our customers initially came to us through social media however this has broadened in the last year. We've also expanded into new channels such as TV, which has helped drive new customers to our product.
We also acquire customers through our partnerships with like-minded companies such as Starling, Yolt and Moneyhub, which have enabled mutual customers to see their complete financial position, with their live pension balance displayed alongside their live current account balance.
We've learned that you can never underestimate the power of word of mouth! Our customers have given PensionBee a 9.2 Excellent Trustpilot score, based on over 1,000 reviews, which makes us the most trusted pension company on this platform. We also have over 65,000 social media followers.
As PensionBee scales, how will you ensure you are continuing to bring in new customers?
Everybody says this, but at PensionBee, our customers are at the centre of everything we do. We've designed all of our processes to channel feedback from the customer into our execution – from live chat, to social media, to digital surveying to phone calls. We don't guess what they want, we ask them, which is why our entire product roadmap is driven by customer feedback.
Despite our rapid growth, we've managed to ensure every new customer still gets paired with a dedicated Customer Success Champion who looks after them and their pension. They are the first port of call for our customers and will manage their account setup and transfer(s) from start to finish, which is a level of customer service not seen before in our industry. Along with our award-winning technology, this is what sets us apart.
How have you used external finance to support your growth so far? 
PensionBee has been funded by a small group of private investors, and our largest external shareholder is State Street Global Advisors who took a minority stake in the company in 2017.
What does the next year hold for PensionBee? 
The next 12-18 months involve lots and lots of growth. The UK defined contribution pension market is set to exceed £1tn by 2024, so the opportunity is huge. In addition to growing awareness of our brand, we'll continue investing in areas such as the development of our technology to ensure that we can provide the best service to our customers and become the clear choice for consumers seeking to take control of their pensions.
When we're not building the UK's best pension product, we're passionate about fighting for the rights of pension savers, whether that's by cracking down on hidden costs and too much jargon or campaigning for consumer switching guarantees. While we've achieved a lot, there's still so much to do in order to make the pensions industry fairer and more accessible.