How DTC Brands Drive Authentic Marketing & Tell Stories - FUTR2020
by Hugh Williams on 2nd May 2019 in News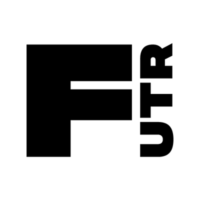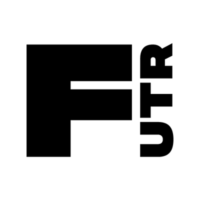 'Challenger brands'. It's in their name, and part of everything they do. Not only is the basis of their business to challenge traditional businesses in their sector, but taking on, and standing out from, established brands, sometimes of enormous scale, is in itself a challenge. To discuss how these brands can achieve their goal, FUTR2020's recent event saw challenger brands come together on a panel titled: "How DTC brands drive authentic marketing and tell stories."
The panel, which contained speakers from Moonpig, Five Guys, Allbirds, and Bidnamic, and was moderated by Rare Design's James Hirst, began by asking the panelists how they look to create authentic marketing.
For Jo McClintock, brand director, Moonpig, the answer to this question lies in knowing your consumer, something which she explained isn't as easy as looking at people as millennials or Gen Z, but which takes a more insight-driven approach. To do this, Moonpig, which boasts 82% brand awareness in the UK, undertook market research. This research offered up 24 variables in the 'act of giving', which are subsequently being baked into the customer proposition and are being relentlessly focused on by the Moonpig team.
Sandeep Verma, managing director - Europe, Allbirds, explained that, "the power of DTC is about the ability to be so close to your customer," and this is where authenticity comes from. For Allbirds, this closeness doesn't only mean understanding the actions consumers take on your site, but a physical closeness - their Covent Garden store in London is just below their offices. Verma also echoed the importance of insights in creating authenticity, explaining that Allbirds look to do this via social listening, so they can deal with real customer issues around products, such as faulty laces or tongues falling out.
What would you do with an extra £10,000 in your budget?
Following on with the theme of the panel so far, Fatima Diez, senior manager - international brand and communications, Five Guys, said that, given a £10,000 boost to her budget, she would invest it in consumer insight. Justifying this, she said that if you have excellent customer insight, you can 'do big stuff on a tiny budget', as you will only invest in areas that are important to customers.
Liam Patterson, CEO, Bidnamic, says with a budget increase of that size, he would encourage his clients to invest back into their products. In his opinion, you can't underestimate the role of an excellent product in terms of driving word-of-mouth marketing, and therefore helping you make huge savings by lowering other marketing spend.
Is packaging something you'd look to invest in as a way of conveying your brand to your customers?
On this question, Allbirds' Verma said that, to him, packing is all about the details, so if you focus on the details, packaging can be an excellent way of conveying your values to your customers. He noted that to  get the customer to go from, "I've never heard of Allbirds," to an Allbirds advocate, the small details are crucial. You need to know what you're about and what your purpose is as a brand, pointing out that there are examples of brands, which go out and chase results in the DTC space, forgetting their brand values. It is these brands that don't end up seeing results; investing in the wrong areas; and moving away from their core.
It's clear that challenger brands face a tough battle uprooting more established legacy brands, and that an authentic marketing message is key to this battle. Of these challenger brands, DTC businesses, which make the most of the data coming through their platforms to offer customers superior products to traditional businesses, will be the best placed to succeed.