Weekly Focus APAC: Potential Walmart Exit Posed as Players Work to Comply with New India E-commerce Rules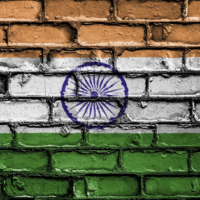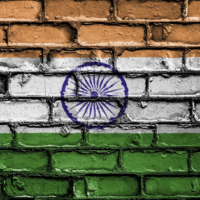 In this edition of Weekly Focus APAC: Potential Walmart Exit Posed as Players Work to Comply with New India E-commerce Rules; SingPost Pledges to Make Delivery Amends; Indonesia Coffee Chain Rides on Grab Delivery; and Online Fashion Retailer Snags £175m in Series D.
Potential Walmart Exit Posed as Players Work to Comply with New India E-commerce Rules
As market players work to comply with India's new e-commerce rules, suggestions have emerged that Walmart may abandon its Flipkart acquisition deal in response to changes in the regulatory landscape.
In a report released this month, Morgan Stanley said a Walmart exit was "likely, and not completely out of the question" in light of India's increasingly complicated e-commerce market. Such a move would be similar to Amazon's exit from China, if it was unable to establish long-term path to profitability, reported local newspaper The Economic Times.
The Morgan Stanley report suggested that Flipkart might have to remove 25% of its products to comply with new Foreign Direct Investment (FDI) regulations that kicked in on 1 February.
The rules prohibit online marketplaces, and their group companies, from peddling products from merchants in which they had equity and from controlling the inventory sold on their retail platforms. They also would not be allowed to ink deals with sellers that enforced exclusive sale of their products on one platform.


Morgan Stanley said potential products would include smartphones and electronics, which contributed half of Flipkart's revenue. The Indian e-commerce player could face "meaningful disruption and top-line pressure in the near term", the investment firm said.
Both Walmart and Flipkart, however, had maintained that they still were "optimistic" about the e-commerce opportunities in India, given the country's market size and low penetration of online in the retail sector.
Meanwhile, local reports said Amazon removed at least 25% of products on its Indian site and briefly stop its same-day grocery delivery service. However, later reports suggested the U.S. e-tailer was able to reinstate all of its product listings.
Amazon reportedly also is looking to reduce its stake in its joint ventures, Cloudtail and Appario, so these entities would not be considered under its portfolio and be eligible to sell again on its platform.
SingPost Pledges to Make Delivery Amends
Singapore Post (SingPost) has promised to make "immediate measures" to improve its service quality and reliability, including hiring new postal workers, and "accepts" the financial penalty dished out by the industry regulator.
The Singapore postal operator has come under fire in recent years over reports of missing or late deliveries, with numerous customers alleging they received alerts of failed delivery attempts even though they were home at the time.
SingPost Group CEO Paul Coutts attributed the dip in service quality to growing demand for e-commerce, pointing specifically to the seasonal surge over the past few months when each postal working carried out an average of 50-60 doorstep deliveries a day.
Coutts said: "We deeply apologise to our customers for our service failures. We have heard their complaints and feedback; we feel their frustrations and seek to win back their trust. The immediate measures we are announcing today will address the most pressing issues and provide improvement in service quality over the next three to six months."
In its statement, SingPost said changes in the postal landscape – fuelled by e-commerce – had significantly pushed up the volumes of traditional mail, due to cheaper postage.
To address this, the company is reviewing the job of its postal workers to ensure they are properly equipped to handle the e-commerce boom "without compromise to their safety and wellbeing". They added that they will work with government agencies and the Union of Telecoms Employees of Singapore to upgrade their workers' skillsets.
SingPost said it also is looking to expand its manpower to cope with the higher volumes, including plans to hire an additional 100 postal workers and redeploy 35 mail-drop drivers to become full-time postal workers. In addition, workers' remuneration will include enhanced incentives for successful deliveries of trackable items to the doorstep and mail delivery slots will be extended to weekday evenings and Saturdays.
Coutts said: "We will continue to explore harnessing new technology and infrastructure to enhance our delivery process."
Singapore's Infocomm Media Development Authority slapped SingPost with a fine of SGD$100,000 (£57,057) for failing to meet quality-of-service standards governing the delivery of local basic letters and registered mail in 2017.
Indonesia Coffee Chain Rides on Grab Delivery
Indonesia's food and beverage retail chain MAXX Coffee has inked a partnership to offer its menu to customers at home via GrabFood delivery.
The collaboration with Southeast Asian online platform Grab will enable it to reach consumers across 22 cities in the country, where there are 80 MAXX outlets.
MAXX Coffee Indonesia's CEO, Mehdi Zaidi, said: "We understand that customer needs are increasingly diverse, including the availability of food and beverage delivery services. Therefore, we [want to offer] our service range not only in outlets, but also outside outlets."
Mehdi said the company also is planning to introduce beverage items that will be available exclusively through the GrabFood delivery service.
According to Grab, GrabFood is present in 178 cities across Indonesia and clocked a six-fold increase in food deliveries last year. The food delivery service was launched in the country in 2016. More than 80% of merchants on GrabFood are micro, small, and midsize companies, Grab said.
Online Fashion Retailer Snags £175m in Series D
Singapore-based fashion startup Zilingo has snagged USD$226m (£175.21m) in Series D funding, with existing investors, such as Sequoia Capital as well as new investor Temasek Holdings, joining the latest round.
Zilingo said it will use the new funds to beef up its infrastructure and technology, focusing on the integration and digitisation of its fashion and beauty supply chain. The startup has presence in Indonesia and plans to expand into new markets this year, including Australia.
Its roots began as a fashion marketplace and it now offers business-to-business (B2B) tools and value-add services to help merchants with their online strategy and source more efficiently from manufacturers.
Founded in 2015, Zilingo said its revenue grew four-fold in the past year. The latest round of funds will push its total raised to USD$308m (£238.78m) and have included Singapore's EDB Investments and previous investors Burda Principal Investments and Sofina.