Using WeChat Commerce to Engage Chinese Shoppers
by Hugh Williams on 14th Feb 2019 in News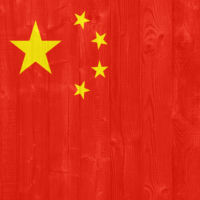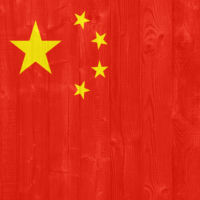 Last year, 6.5 million outbound Chinese tourists took trips during Chinese New Year. In this piece, Elena Gatti, MD, DACH, Azoya, tells RetailTechNews what UK retailers must focus on to ensure they maintain relationships with Chinese shoppers year round. 
WeChat, as China's premier messaging and social media platform, has developed new features to help retailers target this lucrative customer base. Retailers can now set up their own e-commerce shop within WeChat and take advantage of the platform's billion-plus user base.
We dig deeper into the concept of WeChat commerce and how UK retailers and brands can use it to sell to Chinese tourists even after they go back home.
How does WeChat Commerce work?
WeChat Commerce combines content, videos, and even games with e-commerce to help reach new customer bases and raise conversion rates.
The development of WeChat mini-programs, or 10 MB mini-apps embedded within WeChat, makes this possible. Rolled out two years ago, they give brands and retailers more space to develop creative marketing campaigns and set up quick-loading WeChat shops.
E-commerce mini-programs took off in 2018, as many luxury brands began using them to engage with their customers. In the example below, Yves Saint-Laurent's mini-program store gives customers the option to try on lipstick on a virtual model before making a purchase. As you can see, the lipstick has already been sold out, attesting to its popularity.
What's more is that everything is presented to the customer within the WeChat ecosystem, and the customer does not have to leave WeChat to make a transaction because it's equipped with WeChat Pay.
Another advantage is that WeChat's social nature makes it much easier for customers to share these creative and fun WeChat mini-program shops with friends and family. This makes it easier for a brand to go viral without spending an exorbitant amount of money on WeChat ads, which cost a lot (>50,000 RMB) and aren't very targeted anyways.
What are the differences between WeChat official accounts and WeChat Shops, and how are they linked to each other?
WeChat Official Accounts are like brand pages that merchants can set up to push content and build a follower base.
Every time an official account posts content or a marketing promotion, its WeChat followers receive a notification. Along with Weibo and Little Red Book, WeChat is a main way for brands to directly reach their customers online, because e-mail marketing is not commonly used in China.
WeChat mini-program shops, on the other hand, are pure e-commerce stores. They cannot build their own follower base nor push content, and are relatively static in this aspect; but they can be attached to the brand's official account. 
According to data from Jisu App, WeChat mini-program shops are primarily accessed through sharing (26% of users) and official accounts (20% of users). There are over 60 ways in which users can discover mini-program shops, but these two avenues are the main ones.
In short, official accounts and the content they push are crucial in representing your brand and driving traffic to your mini-program store. Retailers should set official accounts up first and experiment with content marketing to build brand awareness before going straight to setting up a WeChat shop, because it takes time to gain customers' trust.
How can UK retailers and brands use WeChat to connect with Chinese Tourists during their stay in the UK and sell to them even after they go back to China?
In the past, international retailers have used WeChat and WeChat Official Accounts to market to Chinese tourists and convince them to visit their offline retail stores. An example would be Bicester Village shops setting up WeChat ads and pushing Official Account content that explains some of the attractions and promotions available.
Now, players such as global duty-free store chain DFS Group are developing omnichannel approaches that use WeChat to improve the customer experience.
DFS Group's Hong Kong WeChat mini-program enables tourists to order and pay for their goods online, though they have to pick them up in person the next day at one of their physical shops. The WeChat shops are equipped with cross-border WeChat payments and settlements, which means that Chinese customers don't have to make an extra trip to the ATM.
What's more is that travel retailers are also exploring the possibility of using mini-program shops to continue selling to their Chinese customers even after they go home.
Cross-border e-commerce and special customs clearance channels in China make it possible for international retailers to ship items such as cosmetics and luxury products directly to Chinese consumers at reduced tax rates, and without having to register a Chinese entity or products with Chinese authorities.
Since many travel retailers in the UK already have Chinese customers following their official accounts and reading their content, they could easily set up a cross-border WeChat shop and use it to keep selling to their customers after they go back to China.
This makes sense because tourists generally have a fairly limited timeframe in which they can learn about new products and be compelled enough to make a purchase on the spot.
In general, for new brands, Chinese consumers generally have to come into contact with the brand eight times before buying. In the West, this statistic is around four times, meaning that the average customer journey is longer in China. This is because of the prevalence of fake/shoddy goods and trust issues in the Chinese market.
In conclusion, WeChat is a great marketing and CRM tool that enables retailers to engage customers for the long run. The development of WeChat mini-program shops and cross-border e-commerce now makes it possible for them to sell to Chinese tourists, even after they go back to China.