Cross-Border Commerce Rises; Make the Sale... Fast!
by Hugh Williams on 14th Feb 2019 in News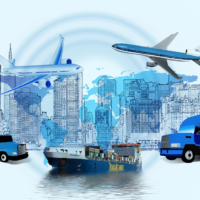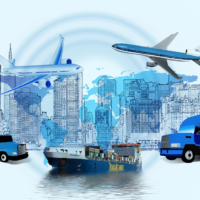 RetailTechNews' weekly roundup brings you up-to-date research findings from around the world. In this week's edition: Cross-Border Commerce Rises; Make the Sale... Fast!; Taking Advantage on Valentine's Day.
Cross-Border Commerce Rises
There was an impressive increase in the number of online international orders from UK merchants during the holiday shopping period at the end of 2018, with a 31% increase in orders in the lead up to Christmas (23 November - 22 December), compared to the previous month (24 October - 22 November) according to data released yesterday (13 February) from cross-border e-commerce solutions provider, Global-e.
This is a 37% YoY increase compared to the same period in 2017, when the number of international orders grew by 22.6%. These stats reveal that the international online pre-Christmas shopping peak is growing from year to year.
The rise in sales was most apparent in the fashion category, which saw a 58% increase in cross-border online orders in the month leading up to Christmas 2018, as compared to the same period in the preceding month.
The largest market for cross-border online orders from the UK was the U.S., with 22% of the pre-Christmas orders, followed by Ireland and Australia, both with 9%, while 7% comes from French shoppers. Furthermore, the busy shopping season spread to many world markets and attracted increasing numbers of online shoppers from markets such as South Korea, with 4% of all international orders, and China with 3%.
The hectic online holiday shopping season appeared to get an even earlier start this year. The rise in sales started during the week before Black Friday, (12-18 Nov) with 13% of all orders from the holiday period placed during that week. Sales continued to increase during the week of Black Friday (19-25 Nov) hitting a peak of 21% of all international orders placed during the pre-Christmas period.
Make the Sale... Fast!
Just under half (43%) of shoppers researching complex purchases such as mobile phones, laptops, or broadband packages make a buying decision within five days, finds research by Conversity.
In this time, 67% of shoppers will visit at least two online sites, with 57% then narrowing their enquiries to one or two in-store premises. This evidence underlines how those retailers with an integrated approach to engaging with customers are more likely to keep the customer interested throughout the process; and therefore close the sale during this critical period.
Four-in-five (80%) millennials consider at least two retailers when doing their research, compared with 75% for Gen X, and 70% for baby boomers. This generational difference further underlines how crucial it is for retailers to stay alert during this time in order to maximise sales, especially given the growing dominance of the millennial demographic.
Laura Arthurton, CEO, Conversity says the data shows that "online and in-store shopping aren't necessarily considered as two separate entities any more: consumers often see physical stores as an opportunity to see and experience the products they have found online up close, and to speak to in-store sales advisors".
Taking Advantage on Valentine's Day
In the U.S., Valentine's Day represents an increase in sessions (the measure of user's opening an app) of about 5%, according to data from Jampp and Adjust. This represents a small but potent opportunity to reach out to users ready to eat out – or enjoy a romantic meal together at home.
In Germany, Jampp found that the impact of Valentine's Day triggers a 32% increase of in-app revenue events compared to other Wednesdays in the month (the comparison for measuring uplift). There is even more of a pronounced effect in the UK. On Valentine's Day, Adjust saw a huge upswing in activity, with a 40% rise in iOS sessions and 44% in Android sessions. The jump is highly visible – equalling weekend traffic in the region.
This UK increase can also be seen in terms of revenue. Jampp recorded a revenue increase of 41% (in relation to other Wednesdays) on the day, a massive increase on the norm.