The 2019 Digital Landscape
by Hugh Williams on 12th Feb 2019 in News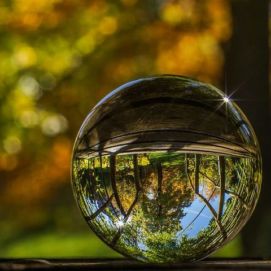 2018 was an incredible year for the industry and was rife with change. From Google's latest updates; the ongoing GDPR compliance rush and associated privacy scandals; to the rise of Amazon as a critical platform for retail; and the link between e-commerce and the fall of brick-and-mortar stores – last year had it all. However, in this piece for RetailTechNews, Reprise explore how some of these past events will impact next year, and what they predict will be essential for brands to take into consideration in 2019.
GDPR, the apocalypse that never came
Craig Lister, MD, Reprise Network UK: Mapping geo-data, high-value audiences, conversion rates, average order values, e-receipts, bots, ad formats, and dynamic creative can all still happen in a post-GDPR world. This means true audience campaign optimisation is happening, and will only become more important in increasing our level of automation and driving programmatic media even further.
Brands can now expect a new level of media-spend efficiency, but there will also be a need for clearly set goals when planning to avoid misalignment between agency and brand.
Building trust & personalisation
Marty Wightman, head of performance, Reprise Network UK: By simply checking your Netflix or Amazon Prime Video accounts, you can witness the power of personalisation to conversion. We will see this trend expand in 2019 as data, and the ability to use it at scale for immediate results, improves.
For brands, this means guiding consumers towards what they want in a world of choice will help drive conversions.
Visual search: brands will demand, agencies will deliver
Charlie Davison, SEO director, EMEA, Reprise Network UK: Just as voice search has been the flavour of the last couple of years, in 2019 more brands will ask agencies for bespoke visual search strategies. With advances in visual search technology around AI, and the resultant shift in consumer behaviour, we expect to see the likes of Google and Pinterest release more data around the adoption of visual search to support their respective Lens products. Expect to hear more about the benefits that visual search brings compared with conventional search: from more immediate purchases due to frictionless conversion, to bigger baskets due to the emotional connections formed through visual search.
If brands want to be ahead of the curve, they must explore the new ways people are searching. Voice and visual search represent unique opportunities to provide customers with what they want the most: a frictionless customer experience.
The maturity of social
James Fairweather, head of Reprise, London, Reprise Network UK: As the long-term impact of extensive screen time becomes more widely understood, we may see a decrease in time spent on social apps. However, as we see the shift towards verified truth in the media and consumed digital content, we will see a related increase in the consumption of curated content.
If brands want to thrive on social, they need to rethink their content strategy at the risk of becoming irrelevant in this vital space. Think quality, not quantity.
The role of influencers
Marty Wightman, head of performance, Reprise Network UK: Everyone has opinions, but not all opinions are equal. The power of the social influencer stems from the power of their audience; and the more the audience is in tune with the influencer, the more credibility their opinion has.
Brands must understand that it is critical to match their audience with the right influencer so it can drive eyeballs and action; and we will be driving this with our new influencer framework in 2019.
E-commerce
Allie Tattersall, e-commerce senior account manager, Reprise Network UK: We have already seen Amazon partner with Volvo to offer test drives of a new car through their Prime Now service, which could be perceived as a commercial expansion for Amazon ads and partnerships. Amazon has also bought into a prescription delivery service, which suggests a shift into selling services. Amazon can leverage its vast collection of consumer data to push services such as prescriptions, insurance, and more.
We all know that Amazon is an important platform for retail, with 50% of product searches now beginning on the website. This will only increase as Amazon's presence in worldwide markets continues to grow. An expansion of Amazon's product offering will lead to increased competition for brands and a need to rethink marketing budgets to ensure they are competing with Amazon. Development of Amazon's partnerships offering would result in opportunities for a wider variety of advertisers than ever before.
Chatbots will improve
Marty Wightman: The next step in the chatbot evolution is their 'humanisation'. Better conversational algorithms, improved AI, and increased platform offerings by Amazon, Google, IBM, etc. will lead to a new generation of highly effective bots and personal assistants that can drive more conversions and brand experiences.
Brands need to start exploring this new trend in personal assistants, as consumers are increasingly looking for a human touch within online shopping.